DraftKings Casino App Brings Hundreds Of Real Money Games To WV
July 23, 2020
|
Comments Off

on DraftKings Casino App Brings Hundreds Of Real Money Games To WV
|
News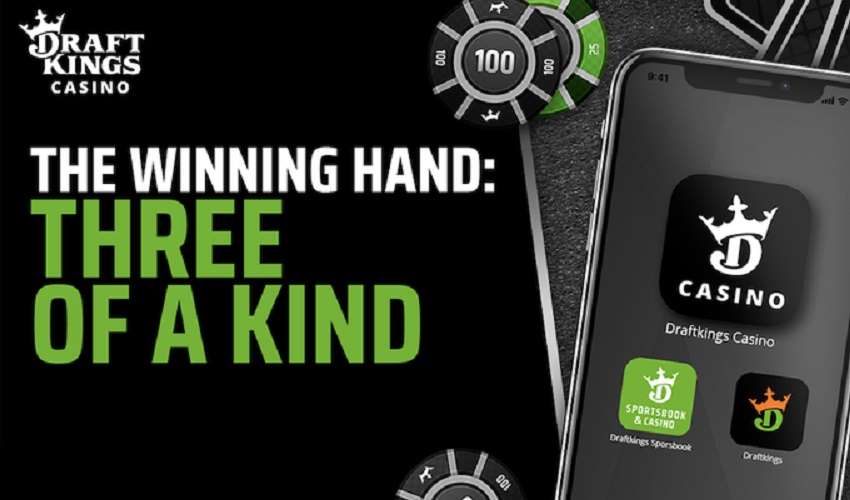 FanDuel recently launched its first standalone online casino app, which made headlines last month.
Not to be outdone by its main competitor, DraftKings has now released the first domestically licensed real money gambling app in West Virginia.
The app, aptly called DraftKings Casino, debuted on July 15 to rave reviews, making the Mountain State just the fourth in the US to have legal in-state online casino gaming.
While FanDuel's casino app launched in neighboring Pennsylvania on June 24, DraftKings was hard at work putting the finishing touches – and finishing touchés – on its own gambling app in WV.
This caps off a nearly 16-month process as the state finalized its regulations, got its licensees lined up, and beta tested the products to ensure geofencing compliance, accurate RNG (random number generation) software, system stability, and adherence to other important legal standards.
And the results speak for themselves.
While the FanDuel app is no slouch and offers gamblers a decent variety of branded games running the gamut of casino classics, the two products aren't in the same universe right now.
FanDuel, the overwhelming leader in sportsbook apps and US sportsbook technology, is lagging far behind DraftKings in the casino department.
Case in point: The FanDuel Casino app, as popular as it's been in New Jersey and Pennsylvania, has 28 games to choose from, with no live dealer options. The games themselves are great, but the variety is lacking so far.
On the other hand, DraftKings Casino has 363 RNG electronic titles and nearly 20 different live dealer games.
Further, the app interface for the DraftKings product is light years ahead of FanDuel's. The former has tabbed sections, titles sortable by game type, and live dealer feeds with full audio and video support. The latter has a literal vertical list of its games with no descriptors, no demo play, or anything else.
If you live in a state that offers legal local online gambling (Delaware, Pennsylvania, New Jersey, and now West Virginia) and you have a choice between the DraftKings and FanDuel casino apps, you really don't have a choice at all. DraftKings is the only option.
That said, for most of America, this is a moot point.
While DraftKings is setting itself up as a premier online casino operator, its products are available just in NJ, PA, and WV. Remember, only four states out of 50 currently allow domestic online casino play.
Worse, you must physically be in those states to play, as the apps are all geofenced in compliance with the Wire Act (in the case of sports betting) and individual state laws (in the case of online casinos, which are not governed federally).
That leaves, oh, about 80-100 million potential customers out in the cold.
Of course, this is also a moot point, because the rest of America can simply use a safe, legal international gambling app that operates outside of US jurisdiction.
There are no federal laws barring US residents from gambling with real money apps online at these venues, and as impressive as DraftKings' selection is with its WV app, it still pales in comparison to the gambling options available overseas.
These sites have just as many electronic games (if not more) made by big-name developers in the RNG space, and they have live tables for all the most popular games.
Further, they have full international sportsbooks with more markets than DraftKings or FanDuel, including entertainment and political betting. They have robust racebooks with daily horse races from tracks in the US and half a dozen other countries. They offer eSports betting and sports sims, and they also have specialty games, bingo, keno, lotteries, and more.
Additionally, many international casino sites have full poker rooms with daily and hourly tournaments around the clock. And, of course, these sites are the only Bitcoin casinos available to US players.
These operators are full-service gambling depots. Whatever your game – and whatever you want to wager on – you can do so at these online casinos operating offshore. Best of all, they require no app downloads, as their mobile gambling experiences are all web-based and available anywhere you have an Internet connection, regardless of the device you use.
So though we prefer sites like Bovada, Ignition, BetOnline, and others, the DraftKings Casino app is as close as we've seen a domestic option come to these long-time online venues.
And though there's still a long way to go, for West Virginia locals, the DraftKings Casino app is a huge step in the right direction.
Source: PR Newswire