Roblox Suit Shines Light On Illicit Underage Gambling Apps
August 24, 2023
|
Comments Off

on Roblox Suit Shines Light On Illicit Underage Gambling Apps
|
News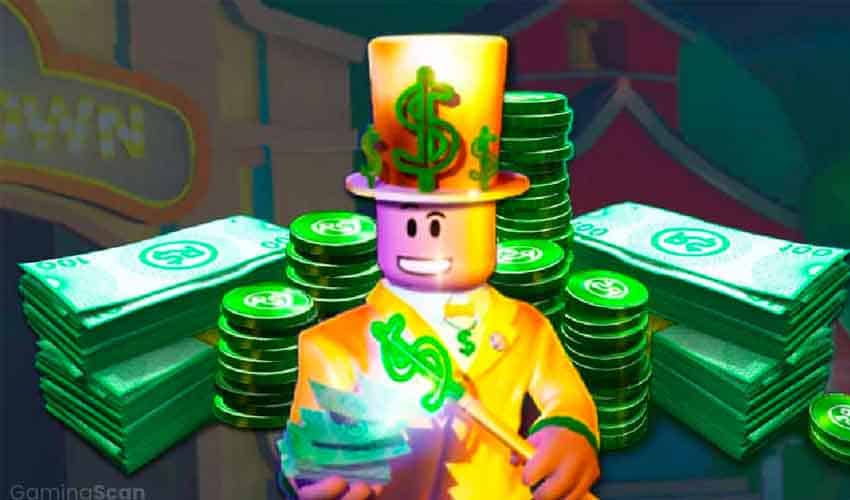 Over the last several years – actually, it's been more than a decade now – the big winners in mobile gaming have been casino apps. Or, more specifically, casino-like apps.
Here at RealMonehyGamblingApps, we've written about these games' market dominance in the past, and we've pulled no punches calling them what they really are: "fake money gambling apps."
To be sure, we also don't have a fundamental problem with them.
For example, we think the class action lawsuit Apple is currently facing over the preponderance of these simulated gambling titles (see the linked article above) is a cynical money grab that trumps the App Store's cynical money grab in allowing such games in the first place.
In short, we don't think these games should be banned or even regulated.
But we also don't think you should waste your money playing them when there are actual legal mobile gambling sites that actually pay out actual cash.
Indeed, the legal loophole by which gamblers can never actually win – and thus can't be legally said to be legally gambling – is kind of brilliant. It's free money, and there's tons of it to go around. Even in Australia.
Of course, not everyone is going to play responsibly, but our position across the whole of the entertainment space is that a few bad apples should never be allowed to spoil the bunch.
That said, they probably will. Eventually.
But with billions of dollars at stake (the App Store and Google Play Store would be the world's largest casinos by a wide margin if these games were ever considered real gambling), lawmakers are probably going to drag their feet.
Age restrictions will be first, and then – as ever – the teeming masses will be implored to "think of the children" in moving forward with the various initiatives around regulated "loot boxes" and "pay to win" IAP/microtransaction models.
Indeed, these latter aspects of the gaming market have long taken precedence over the fake money gambling apps (FMGAs) in the mobile space, and movement has been slow there, too.
The short version is that it'll likely be another 5-10 years before something happens at the governmental level (at least in the US) to change the current gaming and gambling models that are in place today.
The newest salvo in this battle – and one that's relevant due to the wholly predictable trickle-down effect that will ultimately wash out FMGAs, too – centers on the popular mobile and console videogame Roblox.
Casino.org characterizes the current kerfuffle this way:
"Parents have taken legal action against the California-based company [Roblox Corp.], claiming that the widely favored online game functions as an illicit gambling platform targeting and taking advantage of minors. …
Rachel Colvin and Danielle Sass took legal action against Roblox earlier this week by filing a lawsuit in the U.S. District Court for the Northern District of California. They seek compensation for the monetary losses their children incurred playing Roblox. …
Colvin and Sass assert in the suit that they had no idea their children had been engaging in Roblox's commercial space, available with the in-game currency Robux. They have requested the case be heard by a jury."
This issue is more complicated than those faced by games with randomized loot boxes and so-called pay to win aspects, both of which center around the ease of access underage players have re converting real-world money to digital in-game currency.
Loot boxes, in fact, have seen many functional changes in recent years due to litigation and legislation targeting their use in various EU countries. While they still exist as primary revenue drivers for many games and networks, they've been tightened up with various tweaks and continue to be revised conceptually.
What Roblox is facing here is a slightly different thing.
The crux of the matter in this case is that the Robux currency – the in-game "money" used by the Roblox platform – is apparently not isolated to the Roblox platform.
It operates in large part like a cryptocurrency minus the volatility of typical crypto valuation. Each Robux unit is worth $0.0125 real word US dollars, and the Robux digital currency can be used with external sites and services.
Again, per Casino.org:
"Upon purchasing Robux, users are granted permission to enter external gambling websites, referred to as virtual casinos, that aren't part of the Roblox ecosystem. The children can further connect their Robux wallet to these gambling sites… Neither Roblox nor the gambling site requires age verification. …
In addition to its other accusations, the complaint contends the gambling platform actively solicits minors to endorse illicit gambling platforms. It states that BloxFlip, a website run by Studs, rewarded users on TikTok with complimentary Robux in exchange for promoting its site."
Basically, a children's game – or, at least, a game marketed to and primarily used by children – is letting kids buy "crypto" with their parents' credit cards and may actively be encouraging those kids to use said funds for illegal online gambling.
Of course, if you've ever participated in online gambling at a legal gaming site – for example, any of the real gambling apps we recommend in our reviews – you're probably familiar with the crypto-casino pipeline.
For responsible adults who want to play real online slots, blackjack, roulette, bet sports, and participate in poker tournaments, crypto is probably the best and most financially sound way to make that happen.
The difference lies in user expectations and age verification. And, naturally, in the fact that these sites all require players to prove they're at least 18 years of age or older.
The easiest way for Roblox to counter this suit (or, rather, counter future suits, since they're going to lose this one) is to simply disable Robux from being used by any other entities.
Since the developer can't bar third parties from accepting Robux (or anything else), their only course of action is to eliminate Robux from being stored in external wallets and from being sent off-platform to begin with.
As long as Robux are tied to a user's Roblox account and cannot be sent to any non-Roblox "wallet," the currency will be limited to the game itself.
Easy peasy. Kind of.
The problem there, though, is that the cat's out of the bag. In all likelihood, the claims brought against Roblox here are so egregious and damning (if true) that the company won't be able to shake the broader scandal of IAPs/microtransactions generally.
Again, we think there's nothing inherently wrong with the in-game purchasing model, but this salvo is merely an opening salvo.
After the issue at hand is resolved, you can bet that Roblox will then be scrutinized for its entire approach to microtransactions. So they'll have to deploy an age-verification system and give parents the option to lock gamer accounts from making unauthorized purchases with account-linked credit and debit cards.
And after that, Roblox will have to field many uncomfortable questions about what exactly players are even getting for their endless IAP spends.
And that should make you think about what you're getting for yours.
It should also make you insist on real money gambling apps over all the pomp and flash of the fakes and frauds in your favorite app store.