About US Including Terms Of Service, Privacy Policy And Contact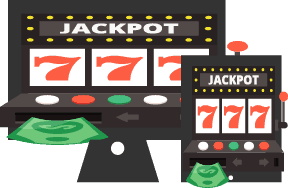 Digital gambling has revolutionized the industry. Online casinos have introduced an array of special components that make for a unique gambling experience. With the emergence of smartphone technology, online gambling has now achieved mobile capabilities. Mobile casinos, mobile poker and mobile sports betting are all possible through real money gambling apps.
Realmoneygamblingapps.com was developed to inform gamblers on all things real money gambling apps—how they work, which real money gambling apps are best, their features and more. Our team of mobile gambling experts has used real money gambling apps compatible with the major mobile networks, including iOS, Android, Blackberry and Windows. Real money gambling app availability depends on your location, meaning they will not always be available. Smartphone gambling is still possible through web-based mobile apps that are supported on most devices. You will find sections for each major mobile platform and the list of available real money mobile gambling apps available.
Our Mission Statement
At realmoneygamblingapps.com, our goal is to provide an educational platform for those interested in mobile gambling. Mobile smartphones and devices have ushered in a new era of online gaming, one we believe is the future of the industry. Part of being a smart gambler is being an informed one. With the information on this page, we are confident that you can gain a firm understanding of the industry. New developments are still being introduced as the growing market evolves, so we will remain adamant in providing the latest information as it is released.
Are We Trying To Talk You Into Using Real Money Gambling Apps?
It is not our intention to convince anyone to engage in gambling entertainment or to avoid real money gambling. Our job is to provide educational resources that aid individuals in making informed decisions about their involvement with mobile gambling apps. The information on our site is free, and there is no obligation to use any of the brands we recommend. Think of realmoneygamblingapps.com as a guide that can be accessed anytime as you navigate the mobile gambling market.
Components Of Our Resource Guide
The information on our site is designed to break down the mobile gambling entertainment industry with laser precision. We discuss the technical aspects, legalities and logistics. You will also find a detailed section of mobile gambling app reviews. Our mobile gambling review process investigates the integrity/reputation, software, game selection, customer support, banking and bonus promotions of a multitude of mobile gambling applications. We host reviews on mobile casinos, sportsbooks and poker rooms.
Mobile Devices And Apps We Cover
Our goal is to be a useful guide that genuinely helps mobile gamblers find exactly what they need and find it fast.  Below are the main mobile devices that are compatible with the vast majority of real money apps on the market.
Privacy Policy
Realmoneygamblingapps.com does not store or share any personal information of visitors to our site. We do not sell or share information with third-party websites, and any information that is shared with us is kept strictly confidential. While visiting any website on the World Wide Web does leave a trace in the form of your IP address, this footprint does not reveal any type of personal information about you. The only information revealed by your IP address is your city, state and country. This information is used for analytical purposes regarding SEO (search engine optimization) statistics. We consider user privacy and security a top priority and would never put our users' information at risk or share it with anyone inside of or outside of the gambling industry.
Provide Feedback
We thrive from user feedback. Our aim is to provide high-quality reviews, information, recommendations and news on real money gambling apps. Contact us with your user feedback. This allows us to better cater the website to your needs.
Disclaimer & Terms Of Service
One of our main objectives is to provide accurate information regarding the mobile gambling industry. However, as a result of the constantly fluctuating legal environment of online gambling across the globe, realmoneygamblingapps.com cannot guarantee the accuracy of all content at all times. Our team works constantly to update the site in order to ensure the information presented is up to date. We also provide links to our recommended mobile gambling applications. We have vetted these services for quality assurance through our screening process, but realmoneygamblingapps.com is not responsible for the content presented on these other sites. It is the individual gambler's responsibility to check on the legal status of gambling in their place of residence. Realmoneygamblingapps.com cannot be held legally responsible for the gambling actions of individuals. We serve as an educational resource and suggest mobile gambling brands. Any gambling activity undertaken by a user who visits our site is done so at their own risk.
Real Money Gambling App Verification
Searching for the best real money gambling apps is a laborious process. It involves scouring through a myriad of potential applications. Knowing what to look for is essential, and our team of mobile gambling experts has compiled a checklist of items that we use to screen all of our potential recommendations. Below you will find that list along with explanations of what each section entails.
Legal Licensing
Our team is based in the US, which is one of the strictest online gambling communities worldwide. As a result, we take additional steps to verify that the online gambling brands we suggest are legally sanctioned, licensed and regulated. Our team considers where our suggested real money gambling apps are based out of to verify if they have the necessary legal licensing in place. Each of the real money gambling apps recommended in this guide are both legally licensed and regulated. However, some brands reserve the right to block users from certain countries. Information on any such restrictions can be found in the section detailing the real money gambling apps.
Gambling Software
This depends on what type of real money gambling app is being used. Native apps (apps found on the App Store) do not usually offer real money gambling due to gambling laws. These native apps are mostly free play versions. The web-based real money gambling apps we suggest run on a combination of gambling software provided by some of the most trusted developers in the industry. In some cases, the software is proprietary, but these brands have years of experience and have built up strong reputations. You can learn more about the various mobile gambling software providers here.
Fairness of Games
Our suggested real money gambling apps incorporate RNG (random number generator) technology into their casino and poker functions. This technology uses mathematical algorithms with slots, table games and more to give the user a fair chance. RNG technology is frequently inspected by licensed technology service providers to ensure it is working properly.
Game Selection
You will find different slot variations, table games, specialty games (i.e. Keno) and more in the mobile casinos. Mobile poker rooms feature several game variations as well. Mobile sportsbooks host betting lines from all over the world and are updated constantly.
Bonus Offerings
Bonuses are an integral part of the online gambling experience. Mobile gambling apps come with their own bonuses that reward players for using the service. The most common type of bonus is a match bonus, where a percentage of your deposit is matched up to a certain amount. For example, you will see a bonus like "100% up to $1,000".
Native v. Web-Based Applications
With real money gambling apps, native apps are apps offered in respective App Stores (GooglePlay, iTunes, etc.). These apps are designed exclusively for those devices. Web-based applications are designed to be compatible with several operating systems and are accessed through your device's mobile browser. Responsive design technology is used to maintain consistent design and playability aspects across several different device types and software levels.
Security
Security is a top priority for any reputable online gambling service. The brands we recommend all incorporate data encryption technology to safeguard your personal and financial information. SSL (Secure Sockets Layer) encryption is an added layer of protection that secures your online connection.
Customer Support
These brands feature some type of customer support, whether through phone, email or live chat. There is always a way for users to reach out to customer support with any questions or concerns regarding the gambling application.
Responsible Gambling
Realmoneygamblingapps.com does not support underage or illegal gambling. We also do not encourage gambling addiction. If you feel that your gambling may be causing a problem, we recommend contacting a gambling addiction hotline. In the United States, you can anonymously contact the National Council on Problem Gambling online at www.ncpgambling.org or by phone at 1–800–522–4700. In the UK, help can be obtained at www.gamcare.org.uk online, or by calling 0808–8020–133.