What Is The Best Gambling App To Make Real Money?
September 21, 2023
|
Comments Off

on What Is The Best Gambling App To Make Real Money?
|
News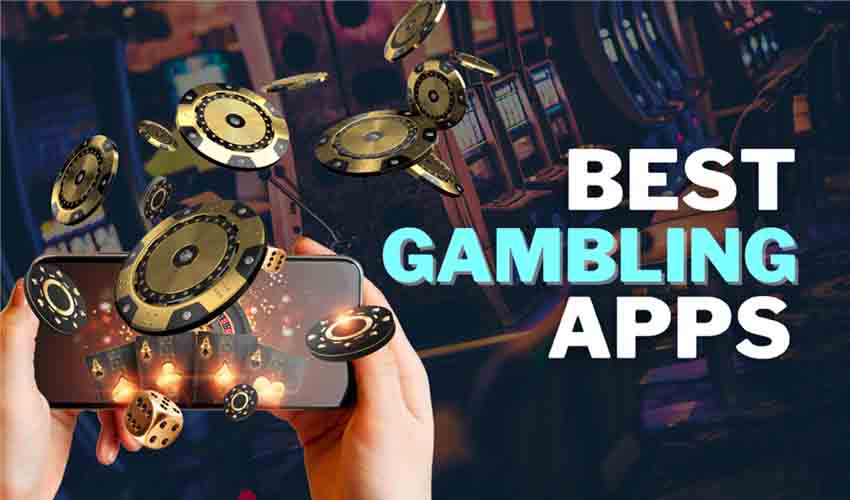 This is a question we get asked pretty frequently.
In fact, it's one of the reasons we put RMGA together in the first place. And it actually kind of takes an entire website to explain the answer. Because the short answer is easy: There isn't one.
That's not to say there aren't good real-money gambling apps out there. There absolutely are!
Instead, the main thrust is that there isn't a singular best of the bunch for all players. What makes one site or app better than another depends on personal preference to a large degree. But it also depends on other factors like where you live, how old you are, what betting markets you want, what kinds of betting limits you want, what kind of money management you require, and so on.
It might even come down to whether you prefer a native standalone application or a web-based application accessed through your mobile browser.
In 2023, gambling apps fall under two main categories in the United States: domestic and international.
Domestic gambling apps are generally more popular in the states where they're available, but the list is currently somewhat varied. Fewer than 10 US states allow domestic mobile casino gambling. The list is longer if you're just after domestic online sports betting (25+ states), and it's shorter if you want to play online poker games (five states).
If you live in one of the few states with legal online casino gambling, it might make sense to sign up and play with a local operator. In these states, you'll get native iPhone casino apps or Android casino apps (depending on your smartphone or tablet device), and you'll be able to play familiar branded games with all the requisite TV and movie tie-ins.
However, you can only play online casino games with domestic operators in these states if you're at least 21 years of age. You also can't deposit in Bitcoin or other cryptocurrencies, so your funding options are on the limited side.
As of 2023, these states have legal online casinos up and running (or awaiting launch) at the local level:
Connecticut
Delaware
Michigan
New Jersey
Pennsylvania
Rhode Island (pending launch)
West Virginia
If you live in one of the following 29 states and are primarily a sports bettor, it also makes sense to go with domestic options in many cases. Again, though, you'll need to be at least 21 years of age and won't be able to bet with cryptocurrency.
Here are all the states that have local online sports betting apps as of 2023:
Arizona
Arkansas
Colorado
Connecticut
Delaware
Illinois
Indiana
Iowa
Kansas
Kentucky (pending launch)
Louisiana
Maryland
Massachusetts
Michigan
Montana
Nevada
New Hampshire
New Jersey
New York
North Carolina
Ohio
Oregon
Pennsylvania
Rhode Island
Tennessee
Vermont (pending launch)
Virginia
Washington DC
Wyoming
Note: The states of Mississippi, Nebraska, New Mexico, Washington, and Wisconsin all have legal sports betting available in-person at casino venues but do not allow for statewide online sports betting.
If you're first and foremost a poker player and mainly engage in live online poker tables and online poker tournaments, only the following states have the action you're looking for at the domestic level:
Delaware
Michigan
Nevada
New Jersey
Pennsylvania
So, there you have it. In 2023, online gambling apps are available in a legal domestic fashion to those who live in the above states.
Again, these online casino apps, online sports betting apps, and online poker apps are good options. But even if you live in a legal gambling state that offers all the markets you want, there's still an argument to be made that they aren't the best options.
That's because, as we said before, these sites have their limitations in other respects.
Meanwhile, legal online gambling sites operated outside of US borders offer many real advantages:
Legal and available in all 50 states
Minimum age to play at most sites is just 18+
No geofencing so you can play from anywhere
Cryptocurrency accepted (Bitcoin, Litecoin, Ethereum, etc.)
Bigger bonuses and promotions
Nothing to download or update
As for which of these international online betting sites is best, that's not something on which we can fully advise you. All the sites we recommend in our real gambling apps guides are top-notch and trustworthy operations, and we enjoy them all. But they all have different strengths, different themes, and different games.
As long as you make sure the site you choose is established in the industry and has several years of service under its belt, you should be good to go.
Sources: The Philadelphia Inquirer, CBS Sports