New Texas Sports Betting Bills Includes Legalizing Mobile Sportsbook Apps
February 13, 2023
|
Comments Off

on New Texas Sports Betting Bills Includes Legalizing Mobile Sportsbook Apps
|
News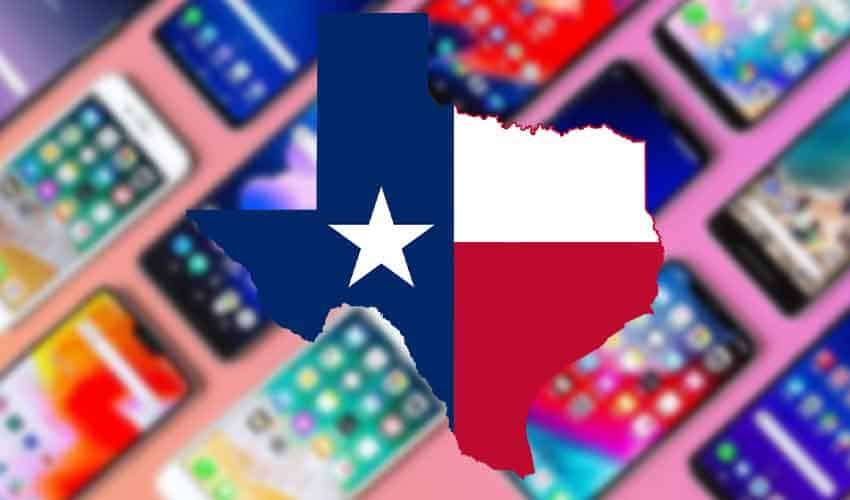 The appetite for legal sports betting in Texas has been red hot for the past two years, but it has yet to cross the legislative finish line.
The state contains some of the most prominent professional sports franchises and college programs in the country. The San Antonio Spurs, Dallas Cowboys, Dallas Mavericks, Houston Astros, and even the pro golf's PGA Tour formed an alliance to get sports betting legalized, but not enough GOP legislators are in favor at the moment.
The Lone Star state is also the second most populated. There is an opportunity for significant sports betting revenue in TX, and more local lawmakers are beginning to get on board.
The 2023 legislative session is underway in Texas, and two sports betting bills have been introduced. One of the bills includes making mobile sports betting apps legal.
The bills were introduced by Senator Lois Kolkhorst, who is a staunch ally of sitting Lieutenant Governor Dan Patrick.
"I introduced SB 715 and SJR 39 because Texas needs to bring security and safety into the world of mobile sports betting. It makes sense to reign in all of the illegal offshore betting and keep sports wagering funds here in Texas."

Texas Senator Lois Kolkhorst
The key to passing these bills will involve convincing Republican opponents in the House and Senate to join the cause.
If these pieces of legislation were to pass and receive the Governor's signature, TX voters would then need to weigh in favorably in order to force a constitutional amendment.
The bills will allow for online and mobile sports betting apps to operate in Texas.
The difference between these and prior bills is that retail brick-and-mortar sportsbooks are not included. Texas politicians have likely taken note of the disparity between the revenue generated by in-person and online sports betting around the country.
In some regions where all forms of domestic sports betting are legal, the revenue totals are 10-to-1 or better when comparing online/mobile to in-person.
If given the opportunity to bet on your iPhone or Android device or travel to a casino or retail sportsbook, most will opt to wager remotely. The proof is in the revenue reports.
There will be a 10% tax collected from mobile and online sports betting revenues in TX.
While local gamblers wait for domestic options, online and mobile sports betting apps can be accessed right now. All of the sportsbook sites that we have reviewed here accept gamblers inside of Texas and allow them to bet on sports, play real money casino games, and ante up at cash poker tables.
Offshore gambling sites are not subject to US or Texas gambling laws, creating a loophole where online sports betting can occur. However, these dollars spent offshore do not benefit the state in any way, making it more urgent to create legal domestic options.