Reviewing The Best Real Money Gambling Apps Of 2023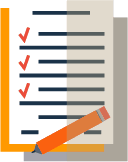 We have a number of reviews of different online and mobile casinos here, and our goal is simple: We want to give you the information that you need to decide where to play. Some people might think that it would be as simple as telling what the best casino site to play with is and why, but it's more complicated than that. The reason it's not this easy is that what's best for one player might not be best for another, so we're more focused on showing you what you need to know to make your own decision about what fits you the best.
In what follows, we'll show you the criteria that we use when reviewing these casino sites and how you can use that information in the best ways possible.
Featured #1 Betting App Of 2023 Offering Sports, Poker And Casino Mobile Games
SUMMARY
If you've browsed a few pages on the site, you will see that we speak very highly on Bovada. There is a reason for it. They are simply the biggest and are the most trusted name in online gambling. That's important to us and we expect it is for you as well.

What makes Bovada so appealing to most players is the fact they can enjoy all types of gambling options under 1 simple user account. So whether you want to try to hit one of their massive slot casino jackpots, or hit the poker tables or even bet on your favorite football team, they've got it available. Each of their betting platforms are compatible with all mobile phones and smart devices, so you can play on the move at any time.
Compatible With All Smartphones
Please keep in mind that our reviews are a work in progress. It takes time to carefully vet each and every mobile site we list on www.realmoneygamblingapps.com. We are keen on only reviewing and recommending the most trusted mobile sites in the industry which takes some time to actually do the research so we get it right. So please bare with us as we continue to grow our website.
Integrity and Reputation
The number one thing you must have before you can play with an online casino is trust. Without trust and without knowing that your winnings will always be paid to you, then you have no reason to play in a casino at all. You want your biggest gambles to be in the games you play, not in crossing your fingers to hope that you've chosen a trustworthy place to play when it's time to cash out.
Along these lines, the first thing we look for in any of the apps we have reviewed is trust. We look at how trustworthy a site is based on where they are licensed, how long they have been operating, what their history has been like in that time, the history of the company that operates the casino and any independent certifications (like eCOGRA) that they might have. This paints a pretty clear picture about how much you can trust a site along these lines, and we will never recommend sites that you can't trust.
Software and Game Selection
There are tons of different mobile casino software developers out there today in the online casino industry, and you can often find many of them at the same online casino. That means there are larger varieties of games in the desktop-based casinos than ever before. However, that doesn't necessarily mean that they're all going to be available in the site's mobile app.
For many casino sites, games have to be developed and presented a bit differently in their desktop- and mobile-facing platforms, so the game selection isn't always going to be the same. We put a lot of focus on mobile apps in our reviews because that's the future of the casino industry, and more people play via mobile each year than the year before. We want to make sure that you know exactly what you're getting in both the desktop and mobile interfaces in terms of the brand of software used, the interfaces available for enjoying the games and the differences in game selection across the different platforms.
This is critical information since it reflects directly on what you can expect based on the type of platform (mobile or desktop) that you will be playing from the most.
Customer Support and Banking
In terms of trust, banking is where most people start to feel the heat a bit when they just pick a site that looks good instead of basing their choices off of vetted sites like those that we review here. You'll want to make sure that your preferred deposit and withdrawal methods (make sure to have at least two of each in case one goes down) are available, and you'll want to make sure that the site has a strong reputation for quick and reliable payouts. We make all of this information very clear in our reviews because we know just how critical it is.
In terms of customer service, we know that some people care more about support than others, and there's nothing wrong with that. If a site has great support with super-friendly customer service agents, then we're going to let you know. If they're slow to respond or don't have certain methods available to contact them (live chat, telephone, email, fax, etc.), then we'll let you know that as well. This will let you tailor your online casino to exactly what you want and expect when it comes to the support and customer service side of the equation.
Bonuses and Promotions
Finally, don't forget about bonuses and promotions. While we're personally of the opinion that all of the above are more important than bonuses, we also know that getting the best value you can is very important. We'll break down the main bonuses available at each of the casino sites that we review, and we'll let you know exactly what you'll need to do to take advantage of these offers in plain English. This will help you to skip over the tons of fine print that you often see with these deals, and it will make it that much easier to hone in on the site that will work the best for you.