FanDuel Enters PA Market With Home Run Casino App
July 2, 2020
|
Comments Off

on FanDuel Enters PA Market With Home Run Casino App
|
News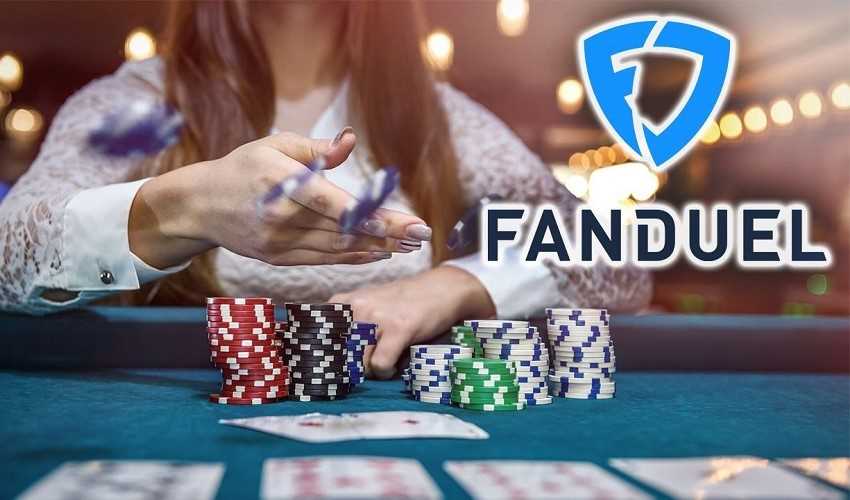 There are only three states in the US that allow domestic online casinos via real money gambling apps. These are Delaware, New Jersey, and Pennsylvania.
And while each of these states offers downloadable casino apps for their in-state customers (whether residents or visitors), Pennsylvania is the one seeing the biggest growth.
That growth, of course, is also an opportunity for companies to make a splash in the online casino space.
Typically, retail venues offering online gambling have partnered with established operators in the space, often from overseas where Internet casinos have been legal for decades, making for an easy transition in a relatively new American market.
However, FanDuel – bolstered by its rise in the online betting market where it commands tremendous market share in states like NJ and others that have recently legalized sports betting – has not only stepped up to the plate, they're also taking a seat at the digital felts.
On Wednesday last week, FanDuel hit the jackpot in PA, launching the state's first mobile casino app with all the panache and enthusiasm that has come to define the brand's best-in-class sportsbook experience.
The iPhone gambling app – also available for Android gambling aficionados – is a tour de force of online casino gaming.
Appropriate dubbed FanDuel Casino, the experience comes in the wake of the coronavirus lockdowns that have shuttered brick-and-mortar casinos indefinitely, invigorating gamblers and the state tax coffers when both parties are in dire need of the good that mobile gaming has to offer in tandem as a diversion and an income generator (for lucky users and the state itself).
FanDuel casino is predicated on the basics, which aren't actually so basic: a slick interface, access to dozens of branded RNG (random number generation) virtual casino games, native iPhone and Android apps, and a universal login system for those already using the FanDuel Sportsbook app in PA.
While that number of titles – just under 30 at launch – is minute compared to the hundreds of certified RNG slots and table games you'll find at the best online casinos, the list will keep growing by the week.
FanDuel chose the most popular games for its inaugural app release, but the company isn't about to rest on its laurels.
Per Jesse Chemtob, the GM of FanDuel's Casino division, PA is a natural jumping-off point for the brand's standalone casino app.
"Pennsylvania is a really exciting state for us as it represents the first state where we've introduced FanDuel Casino alongside our FanDuel Sportsbook product. We've seen great engagement and interest with our FanDuel Casino product amongst our sportsbook customers to date and we view this product evolution as a natural next step to provide a full-service gaming experience to our Pennsylvania customers."
To bring the mobile casino app to Pennsylvania, FanDuel partnered with the Valley Forge Casino Resort and Boyd Gaming Corporation.
Valley Forge is one of PA's premier destinations for gamblers, having opened just outside of Philadelphia in 2012. Boyd Gaming is the parent company of the property and is one of the biggest names in US casino gambling.
Of course, to use the FanDuel Casino app, you don't actually have to be on the Valley Forge premises. That said, you do have to be physically inside the state of Pennsylvania, and you must be at least 21 years of age.
While this is a boon for PA residents and visitors, it isn't great for other eager gamblers across the US or for those aged 18 and up who can't get access to these real money casino games.
For these players, as ever, offshore remains the answer, though the FanDuel Casino app is incredibly compelling for Pennsylvanians.
To be clear, there is no federal law barring interstate casino play online, just as there is no law that prevents American gamblers from utilizing offshore casino sites for real mobile gambling.
However, the few states with online casino gaming have their own laws that effectively limit their customer pools to those within state borders, and that is likely to remain a key component of all domestic online casino gambling, as states are eager to drive app users to their physical brick-and-mortars (once they reopen).
One of the main perks of the FanDuel Casino app is the company's commitment to bonuses. While bankroll boosts and free plays are the exclusive domain of offshore casino operators, FanDuel has its own creative and compelling promotions.
These are predicated more on account credits and comp points for rewards perks than they are on free money (which is the crux of the offshore model), but they are very friendly.
For example, the FanDuel Casino app's launch bonus is extremely attractive.
For new PA gamblers who download and install the app, there is a $200 risk-free casino gaming credit.
For the first 24 hours after signing up, the company will refund players on all their casino losses for up to $200 in casino credits. It's pretty cut-and-dried: If you lose, you get those losses credited to your account as free plays.
"Risk free" often means nothing of the sort. But at FanDuel, that's exactly what it means.
Other FanDuel Casino bonuses include the following (sportsbook bonuses have casino credit tie-ins):
$50 World Series Win Bonus
$10 Casino Credit for FanDuel Sportsbook users
$10 Risk-Free Soccer Same-Day Parlay
$50 Soccer Correct Score Insurance
$5 Game of the Week Bonus (currently Blackjack)
$1000 Jackpot Win From Home promo
$50 max NBA Finals Win Bonus
$25 Multi-Sport Parlay Insurance
$500 Risk Free Bet for new Sportsbook customers
If you live in Pennsylvania or visit the state frequently, the FanDuel Casino app is a no-brainer. The company has proved its customer-friendliness in the sportsbook market time and time again, and that same dedication to service is visible in its casino app.
Nevertheless, the audience for this product is limited to PA, and the vast majority of the tens of millions of avid casino gamblers in the US will need to look for the best online iPhone gambling apps and Android casino apps from offshore operators if they wish to wager and win real money over the Internet.
Best of all, these sites accept residents at just 18 and up, and they also boast full Bitcoin gambling support for those who wish to fund their accounts using cryptocurrency.