Gambling App Tech Advances Play Major Role In Online Betting Boom
May 22, 2020
|
Comments Off

on Gambling App Tech Advances Play Major Role In Online Betting Boom
|
News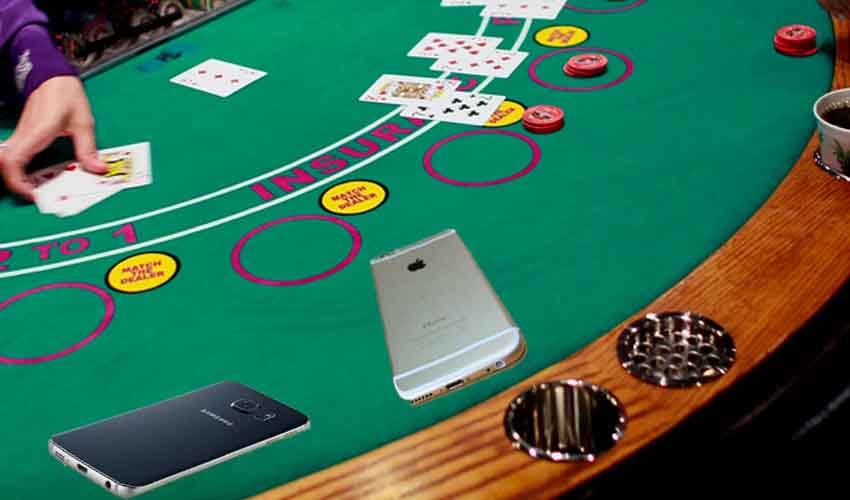 Think back to roughly ten years ago. People with smartphones were folks that just had to have the latest technologies and were willing to pony up the hefty price tags that iPhone and Android devices commanded. Expensive service contracts and internet plans were also a pricey part of the equation.
Nowadays, the only folks without a smartphone are those that have chosen to live more "off the grid," opting for a minimal online presence and using an older cellphone for communication purposes only. All Boomers aside, a majority of cellphone users are using smartphones these days and depending on them for a great many functions.
In fact, Apple and Android devices are relegating laptops and personal computers to the dusty recesses of bedroom corners and collegiate campus libraries. Programming Insider is reporting that casino apps are fueling what is now a nearly $60 billion per year industry of online gaming.
The online gambling industry has been booming in recent years, and a major factor in that increase in activity is the emergence of real money gambling apps. The reasons are plenty but are not limited simply to the ease of betting on an iPhone or other mobile devices
Yes, convenience is a major factor in why betting apps have risen in popularity, but it is also the many innovations they have incorporated in their mobile gaming experience that keeps bettors coming back for more.
One such revelation is the emergence of simulated sports betting during the COVID-19 lockdown. Professional sports all ceased play due to the Coronavirus, squashing almost all legitimate betting opportunities for wagering on athletics.
Because of advances in responsive design technologies, new trends in computer-generated sports wagering are able to conform to Apple and Samsung screen sizes, converting smartphones into mobile betting stations.
Bettors can wager on eSports, virtual sports, or video game simulations while watching the competition unfold with reactive touch-button betting options placed just below. eSports and video game sims offer longer gameplay that allows for mobile live betting at top-rated mobile casinos.
Once pro sports resume – and that should be soon – gaming apps will once again allow for live betting on ongoing games. Odds update right before your eyes as the competitions proceed, and with a couple of taps on mobile device screens, users can place bets on a halftime leader or a third-quarter prop from the comfort of their recliner or on the front porch of a cabin in the Blue Ridge Mountains.
The best part is, it doesn't matter if gamblers are betting with an Android device or prefer Apple's products, they can expect the same premium quality service and data encryption levels when using a gaming app.
The arrival of Cryptocurrencies on the online gambling app scene has been a breath of fresh air for the industry and has attracted many bettors who currently possess Bitcoin and other unregulated forms of digital money.
Because Crypto is not controlled by any government, there are no financial hurdles to clear for offshore casinos that offer mobile gambling apps to US residents. Plus, because of the intense level of encryption used in Cryptocurrency transfers, online transactions are often more secure than top banking and financial institutions.
There are literally thousands of different types of Crypto, but the ones we've seen accepted at mobile betting apps most often are Bitcoin, Bitcoin Cash, Ripple, Litecoin, and Ethereum. Cryptocurrency is also the only way to secure a same day payout with a mobile casino application.
There's just no need to drag out that old laptop and wait for it to fire up just to gamble online. New developments have made real money betting apps the superior option and will continue to fuel the online gaming industry.