William Hill Launches First Mobile Sportsbooks In Iowa
August 19, 2019
|
Comments Off

on William Hill Launches First Mobile Sportsbooks In Iowa
|
News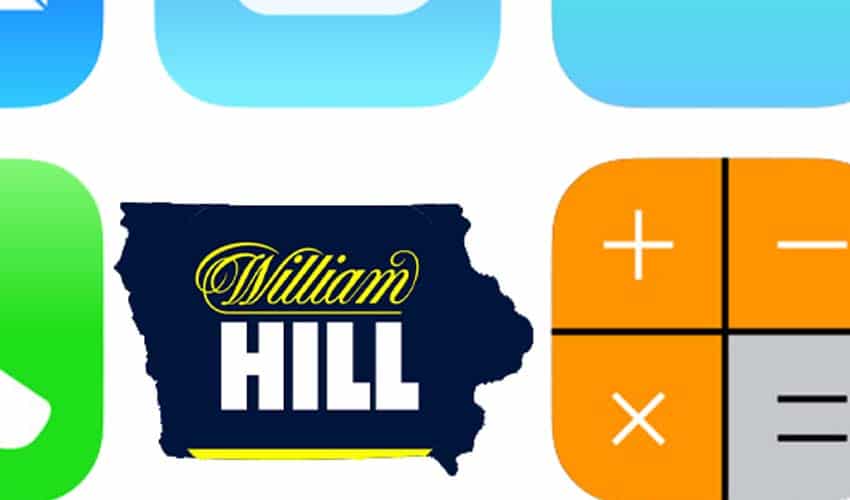 Sports betting was legalized in Iowa on May 13, and the first sportsbooks launched in the state a mere three months later.
But that rapid turnaround is just the beginning.
Eighteen of Iowa's 19 casinos have already applied for their sportsbook operator licenses, and almost all are expected to have wagering services installed before the start of the NFL season in three weeks' time.
Still, even with so many physical sports betting lounges forthcoming at casinos throughout the state, online mobile wagering is where Iowa expects to see most of its betting action, on football and otherwise.
So far, since Iowa's August 15 sports betting launch, the online option is limited to just four of the eight in-state venues that currently offer sports wagering. These include the following casinos:
Isle Casino Hotel Bettendorf (Bettendorf, IA)
Isle Casino Hotel Waterloo (Waterloo, IA)
Lakeside Hotel Casino (Osceola, IA)
Prairie Meadows (Altoona, IA)
The above venues' sportsbooks are all powered by William Hill, which has a reputation of being first to market in many states that have legalized sports betting.
Of course, William Hill won't be the only mobile game in town for long, as other operators are getting their own platforms ready for the lucrative NFL season.
Brian Ohorilko, Director of Gaming at the Iowa Racing and Gaming Commission, expects that as many as 15 Iowa casinos will eventually launch mobile sports wagering apps.
Still, there are a few important limitations to be aware of when it comes to Internet-based mobile sports betting in the Hawkeye State.
The first and most obvious restriction is that Iowa bettors must be 21 years of age or older in order to wager on sports.
Some states allow sports betting at just 18, as do most of the top offshore sportsbooks. However, all Iowa gambling – even playing the lottery – is restricted to those aged 21 and up, and sports betting is no exception.
Secondly, Iowa bettors who wish to wager online must register to do so in-person at their chosen sportsbook's host venue. For example, if you live in the state and want to use the William Hill app to place your bets, you'll first have to go to one of the above four casinos to register your account.
This restriction is set to run through January 1, 2021, and it's designed to promote increased casino traffic in the short term. After next year, Iowa bettors will be able to register their accounts online.
What Iowa bettors will not be able to do (via mobile or otherwise) is wager on in-game props for contests involving Iowa schools.
Given the popularity of college athletics among Iowa bettors, this could be a tactical mistake, particularly as competing offshore sportsbooks offer a full complement of in-game NCAA props on Iowa teams.
That said, all other NCAA prop betting is allowed under the law. Additionally, bettors can put money on standard odds (i.e. spreads, straights, and totals) for games involving Iowa teams.
Whether this will be enough to convince a majority of Iowa bettors remains to be seen, but industry analysts are bullish on the market's potential.
The AGA estimates that a mature Iowa sports betting market with full-scale mobile betting will turn a handle of up to $4.3 billion, good for about $28 million in annual state and federal tax revenue.
And believe it or not, that would even give Las Vegas a run for its money.