West Virginia Climbs The Mobile Sports Betting Mountain As Two Apps Go Live This Week
August 28, 2019
|
Comments Off

on West Virginia Climbs The Mobile Sports Betting Mountain As Two Apps Go Live This Week
|
News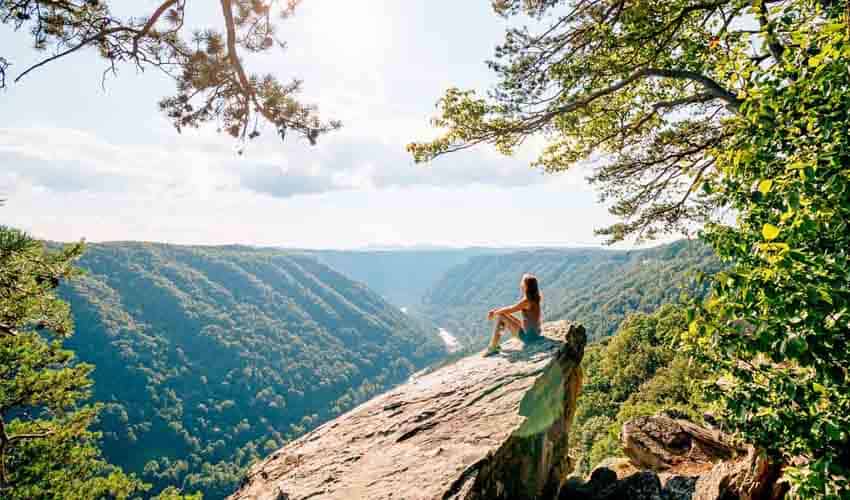 It's been a long, uphill climb for West Virginia mobile sports betting market.
But now, as the dog days of summer come to an end, the Mountain State has finally lived up to its name by reaching the top and releasing two apps this week—just in time for the NFL and college football betting season.
FanDuel, which partnered with The Greenbrier in White Sulphur Springs last year, launched its sportsbook app on Monday, becoming the first permanent legal mobile option in the state.
Not to be outdone, DraftKings—the other biggest provider of daily fantasy sports and sports betting in the United States—turn on its online and mobile service on Wednesday, August 28. DraftKings runs its brick-and-mortar sportsbook at the Hollywood Casino in Charles Town, which it opened shortly after the state's law went into effect in 2018.
Anyone at least 21 years old and up and has at least two feet inside the state lines of West Virginia are able to use either of sports betting services available for Apple and Android smartphones and tablets.
The two US-based sportsbook apps coming to West Virginia this week officially marks the end of a mobile-less drought the state's residents have had to endure.
In March 2019, the BetLucky app—West Virginia's first mobile sports betting service—was abruptly shut down by its owner, Delaware North, which also owns the Wheeling Island and Mardi Gras casino properties.
Delaware North had partnered with online gambling provider Miomni Gaming in October 2018 to power its mobile app and initially launched in late December.
The BetLucky app was a success when it was available and brought in more money than both of the sportsbooks at Wheeling Island and Mardi Gras combined.
However, Delaware North terminated the deal with Miomni Gaming after it was discovered that the former sportsbook partner was using third-party source code and intellectual property from the UK-based Entergaming.
And when Entergaming—who would later issue a statement saying it did not authorize Miomni Gaming to use its IP and never received compensation—pulled the plug on the BetLucky platform, it caused the website and app to go offline, leaving WV bettors unable to access their betting accounts.
The public relations nightmare for Delaware North struck midnight just weeks ahead of March Madness, costing the West Virginia gambling business millions in potential revenue from college basketball betting.
Delaware North managed to refund all of the WV bettors who had money in their account and then proceeded to sue Miomni Gaming for lying to them when both parties signed the dotted line in their contractual agreement.
Entergaming has also filed a separate lawsuit in the UK for knowingly using its IP and source without permission and compensation. Both lawsuits against Miomni Gaming are currently ongoing.
With the BetLucky app out of commission since March of this year and Delaware North stating it was suspending all online and mobile gambling operations indefinitely, WV bettors were left without an app for the entire summer.
But the wait is finally over now that the two biggest US-based sportsbooks have traveled down the country roads to take FanDuel and DraftKings home, to the place they belong—West Virginia.