How The Zelle Do I Fund My Online Gambling App Accounts?
September 25, 2019
|
Comments Off

on How The Zelle Do I Fund My Online Gambling App Accounts?
|
News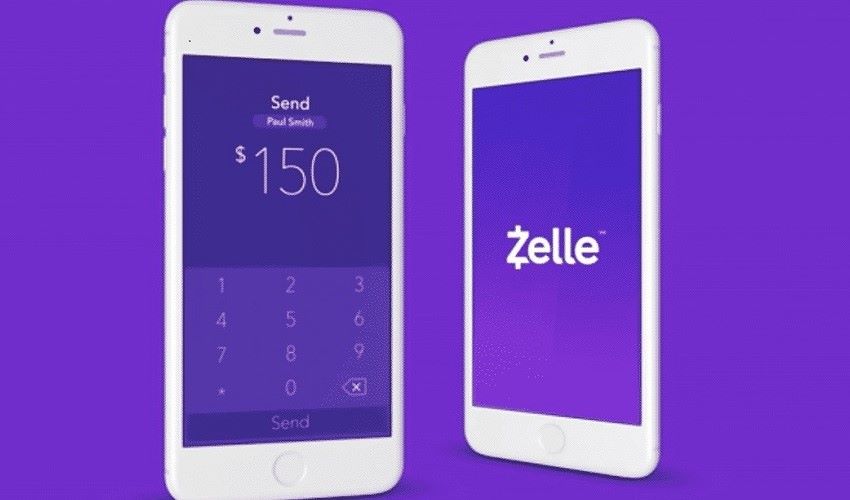 While it's easy to find a reputable online sportsbook or casino site where you can legally wager with real money, finding a reliable way to fund your account is less straightforward.
However, with the Zelle platform available to most US residents, it's become easier than ever to get started with Bitcoin, which is the universally preferred way to move money to and from any top offshore gambling app.
Zelle is a product of the US banking industry that was developed over the last several years by a group of major banks like Bank of America, JPMorgan Chase, Citibank, Wells Fargo, and others. And with Visa and Mastercard being partner brands with Zelle, the reach of the service in the US is pretty much coast to coast.
Zelle competes – more or less – with PayPal's Venmo service, without the latter's social media aspect. Despite that limitation, Zelle outpaces Venmo in US transfer volume, having moved $83 billion in the first half of 2019 alone.
That said, Zelle is different from PayPal/Venmo in one key way: With Zelle, you don't really have to sign up for a new service, as your bank is likely already a Zelle provider.
To find out if your bank or credit union offers Zelle services, you can access your online or mobile banking app. Alternatively, you can check if your bank offers the platform by referring to the official list of Zelle banks.
The Problem With Bitcoin
Historically, buying into Bitcoin has been the biggest hurdle for people looking to join the cryptocurrency revolution. At most entry-points – that is, exchanges where you can convert US dollars into Bitcoin (or BTC) – there are a couple of things that turn people away from the process.
First and foremost, these exchanges are government regulated and go through various layers of oversight with each BTC purchase. This means that it takes up to 10 days from the time you buy your Bitcoin to the time you actually get to use it.
If you're looking to fund a real money gambling app account, that delay can be the difference between a big win and a lost opportunity. You can miss out on favorable sports betting lines, poker tournaments, horse races, and progressive table game or slots payouts. When people want to gamble, they usually want to gamble as soon as possible.
The other issue around using popular exchanges to buy into BTC is the fact that these businesses require their users to go through a process called Know Your Customer, or KYC.
This means you have to give the crypto exchange in question a copy of your driver's license or other ID and a copy of a utility bill or some other proof of residence.
Clearly, the process is antithetical to the privacy that Bitcoin is otherwise known for.
How Zelle Makes Buying Bitcoin Better And Easier
Using Zelle to buy Bitcoin obviates both of the above issues.
First, Zelle – though a US-only product and thus unfit to directly fund your offshore gambling account – can be used to purchase Bitcoin in minutes instead of days, bypassing the otherwise long buy-in process.
This is possible thanks to a site called LocalBitcoins.com.
While you are required to create a LocalBitcoins account to use the site, the process is free and takes only a few minutes. Unlike traditional Bitcoin entry points, LocalBitcoins isn't a bank-linked exchange. Instead, it's a peer-to-peer Bitcoin exchange, allowing you to buy BTC from private sellers.
At LocalBitcoins, most sellers support Zelle transactions. That means that you'll simply find a seller in your area who accepts Zelle, send them some money directly from your checking or savings account, and then get your Bitcoin. (LocalBitcoins uses an escrow system to ensure that sellers can't run off with your funds without releasing the requisite Bitcoin to you.)
That solves the time problem with acquiring Bitcoin.
But LocalBitcoins also solves the KYC problem, as they don't require any extra information from BTC buyers. Your bank already knows who you are, of course, but even though you use Zelle, the banks don't track where you send your money or what you spend it on. (For now, banks treat your Zelle transfers like cash transactions.)
By ensuring that Bitcoin transactions remain private, LocalBitcoins stays true to the principles of BTC itself, and that's especially good for online bettors and casino players.
The Zelle-To-Bitcoin Process
Now that you know Zelle can be used to buy Bitcoin almost instantly, the last thing to get sorted is how to actually go about the Zelle-to-Bitcoin process. Fortunately, it's simple enough.
First, you'll have to be a member at a reputable real money gambling site. After that, you'll need to make sure that your bank or credit union supports the Zelle platform. Then, you'll have to set up a LocalBitcoins account.
At this point, you can use Zelle to purchase BTC from a LocalBitcoins seller. This process can take up to half an hour or so, but as soon as your Zelle payment goes through, your Bitcoin will be sent to your crypto wallet of choice. Once you receive your Bitcoin, you can spend it however you wish.
To deposit BTC at your preferred gambling site, select the Bitcoin option on the site's Deposit page, and then send your funds to the wallet address provided. This takes about 10-15 minutes, depending on network traffic.
Once these steps are completed, you're ready to gamble, and you only spent about an hour instead of 10 days!
In the future, there might be faster ways for first-timers to acquire Bitcoin and send it to reputable offshore casinos or sportsbooks, but for now, Zelle is the best way to cut down on your wait time so you can boost your play time.
If you haven't tried funding your gambling activities with Bitcoin, now's your chance.
So what the Zelle are you waiting for?