Offshore Gambling Sites Still Dominate US Betting Market
October 11, 2019
|
Comments Off

on Offshore Gambling Sites Still Dominate US Betting Market
|
News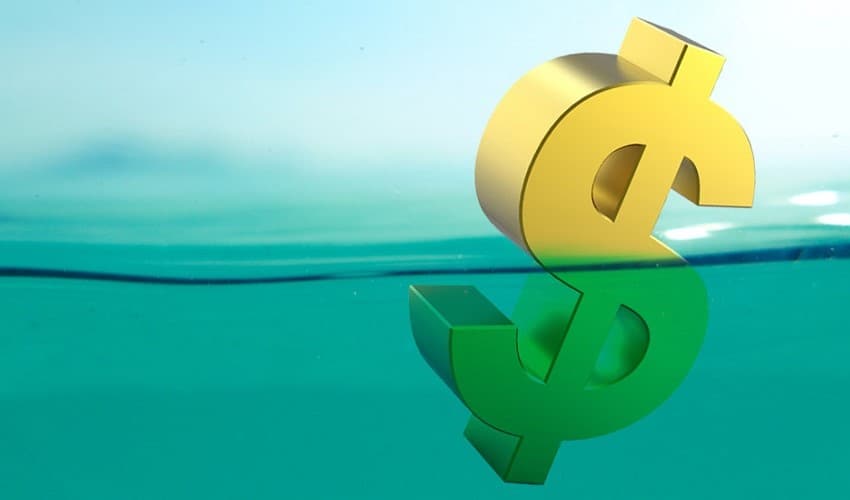 Ever since the Supreme Court overturned the Professional and Amateur Sports Protection Act (PASPA, 1992) in May 2018, the race has been on for states to institute their own sports wagering laws and build up their local betting industries.
However, there has been – and remains – a massive elephant in the room, and that 800-pound gorilla is slowly turning into the bull in the china shop.
The culprit that nobody in the mainstream is talking about? Real-money offshore betting sites.
These overseas gambling sites had a decades-long head start on the legal US sports betting industry, bypassing state gambling laws by being owned, operated, and regulated overseas, outside of US jurisdiction.
And while there is tremendous hype for each and every domestic US sportsbook that launches – with many states like Mississippi and New Jersey enjoying tremendous success right off the bat – overseas competition remains a major hurdle for America-based operators.
Now, it's not exactly possible to get a handle on the handle turned by these offshore books, but the American Gaming Association (AGA) has long held that underground and overseas betting generates something on the very conservative order of $150 billion in wagers from US players each year.
Before PASPA was overturned, the AGA reckoned that the regulated US betting market saw only three percent of that action.
Naturally, that number is climbing.
With more national venues than Vegas in the game today, the real figure is probably closer to 10 percent, which will only increase as more states come on-board with their own betting regulations.
Still, without legislation to discourage offshore betting, many bettors across America – in fact, most bettors across America – continue to wager with overseas operators.
That's not a surprise. These offshore betting sites are reputable and long-lived, having been around since the advent of Internet gambling in the late 1990s and early 2000s. Many players are entrenched in their betting ecosystems and invested in their gambling bonuses and rewards programs. Many others use Bitcoin to gamble, which is something domestic US books simply don't offer.
Additionally, because of the Federal Wire Act (1961), any licensed US-based sportsbook or online casino is fundamentally restricted to serve only those customers physically present within the states where their licenses are issued.
For example, if you live in Florida and want to bet on a Miami Dolphins game, you have two options: Drive to Mississippi to place a wager or simply pull out your mobile device and log onto an offshore site.
In terms of sheer cost and convenience, it's obvious that most bettors will defer to these mobile sports betting options.
Further, US law is unequipped to actually prevent American bettors from using these sites. Because US law is limited to US entities, there is really no way to extend wagering restrictions to offshore betting or gambling operators.
Nevertheless, two states have tried to undertake the latter tack: In Washington and Connecticut, it is explicitly against the law for individuals to gamble online.
The problem with this approach – and the reason why most states have foregone such language in their mandates – is that such restrictions are almost completely unenforceable. States have no lawful mechanism by which to monitor individuals' online activities without court-ordered warrants, and they haven't the manpower to chase down every last bettor even if they did.
With hundreds of thousands of active online sports bettors in these two states alone, the sheer scope of such blanket prohibitions is pragmatically untenable.
There are also international trade agreements that come into play when any member country tries to limit its populace from engaging in private business across national borders.
In 2007, the World Trade Organization (WTO) upheld the lawful cross-border activities of the offshore gambling industry as it applies to US players. While the US government has protested the WTO's decision, no substantive efforts have been undertaken to challenge or otherwise impede Americans' activities in relation with legitimate offshore betting sites.
For the US to effectively ban its citizens from using these betting venues, the country's entire standing with the WTO would be put under the microscope, which is something nobody in DC – and no politician in any US state – seems willing to pursue.
Essentially, if the US doesn't have an active trade embargo with another nation, it remains legal for US citizens to do business with that nation.
With that background in mind, one can see the difficulties facing domestic sportsbooks like FanDuel, DraftKings, William Hill, and others in establishing market dominance in the US.
And even if you're not a sports bettor or gambler, you can see it, too. As with most things, Google results can go a long way towards showing you the state of the betting industry in America.
If you go to Google right now and do a basic search for "sports betting," take a look at the top results you get. (Remember, Google knows where you're searching from, so its results are tailored to your general global region.)
A US-based search for "sports betting" – the most generic possible term used by those curious about the industry – yields some surprising results.
Of the top 20 Google results for the term in question, six of those – including the first two (and three of the first four!) on Page 1 – are for the major offshore betting sites Bovada, SportsBetting, and MyBookie. The top two hits on Page 2 are for BetOnline.
It has been almost 18 months since PASPA was overturned. It's been over a year since New Jersey and Mississippi sportsbooks opened to rave reviews. Pennsylvania betting is up and running, as is sports wagering in New York.
These are major US markets that have invested millions of dollars in ad buys and millions more in app development and on-site sports betting lounge construction. They're in the news every single day.
Yet Google says that American bettors just don't care.
That's a problem for the American betting industry, and in the moment, it seems insoluble. Right now – and maybe forever – unless you've got a local book within easy driving distance or have access to a domestic Internet-based book, online wagering at overseas websites will continue to be the top choice for discerning US gamblers everywhere.
Competition's a good thing, to be sure.
But offshore gambling sites still don't have any.