Underwhelming Oregon Lottery Scoreboard App Finally Launches
October 25, 2019
|
Comments Off

on Underwhelming Oregon Lottery Scoreboard App Finally Launches
|
News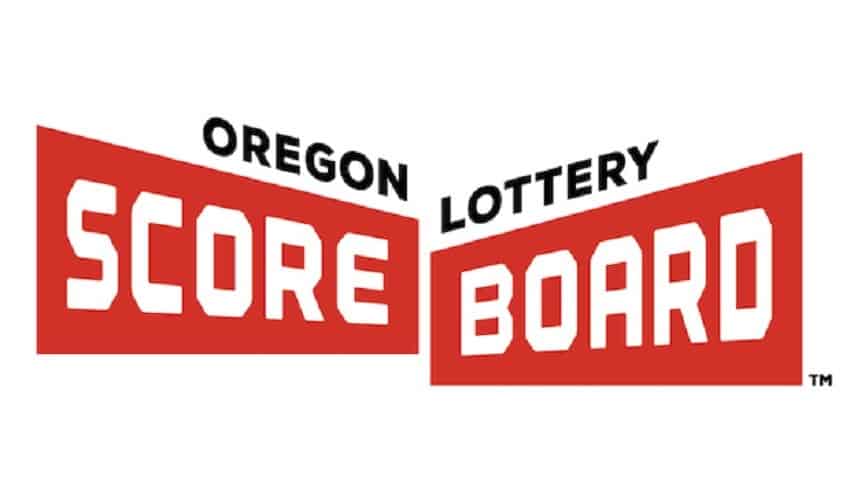 The Oregon Lottery has finally launched its legal sports betting platform, Scoreboard.
Unfortunately, however, Oregon's sports betting experience isn't exactly a gamechanger. A few fixed technical hiccups notwithstanding, given the excitement surrounding the legalization of sports betting in the state, the final product seems something of a letdown.
That's hardly surprising, of course, considering the controversy around the Oregon Lottery's no-bid selection of Maltese company SBTech to handle its sportsbook backend.
And while the platform has finally officially launched, it is a bit raw compared to longstanding real money gambling apps available offshore and in other states with legalized domestic sports betting.
Indeed, the Scoreboard reviews haven't been stellar, and some lawmakers and social activists consider the product – which will accept deposits as high as $250,000 – to be potentially ruinous for "high risk" Oregon bettors.
Gambling treatment specialist Philip Yassenoff of Cascadia Behavioral Health claims that such high limits are not in line with Oregon's obligations.
"[The $250,000 limit is] contrary to [the Oregon Lottery's] prior message of responsible gambling and the idea that gambling should be recreational. It also increases potentially the risk for those individuals if they're able to bet tens of thousands of dollars at one time. The amount of damage that can be done to them financially or emotionally in a short period of time is concerning to me as a therapist."
Others, of course, are simply happy to have a local option to place wagers on their favorite players and sports.
Still, the book doesn't really offer anything new.
Oregon Lottery Scoreboard App Features
Like most bog-standard sportsbooks – and Scoreboard is, unfortunately, exactly that – bettors have the general selection of game types and markets to choose from. These include most professional sports of import in the US and abroad, including a smattering of live, in-game betting on select contests.
Sports Offered
NFL
NBA
MLB
NHL
MLS
Soccer
Tennis
Golf
NASCAR
Boxing
MMA
Rugby
Cricket
Snooker/pool
Darts
Handball
Volleyball
Banking Options
One of the best features of any domestic sportsbook compared to overseas sites is the speed with which you can make deposits and withdrawals, as well as the variety of services supported to handle those transactions. However, somehow, Scoreboard doesn't give its players remotely the same deposit and withdrawal options that the best offshore gambling sites do. All you really get are the following:
Credit
Debit
PayPal
Bank Account
Drawbacks
Compared to more robust overseas options, there are many drawbacks to using Scoreboard.
First of all, there's the increased house take (or vig) on local and regional teams to account for outsize fan support for any one side of a given contest's line.
Secondly, as you can see from the financial options listed above, there is no Bitcoin support, which is one of the most popular gambling funding methods going.
Thirdly, the biggest drawback of Oregon's Scoreboard app – which is admittedly out of the book's direct control but a massive problem nonetheless – is that the state does not allow wagering on the incredibly popular collegiate athletic teams that call Oregon home. For fans of the Ducks and Beavers, for example, the only compelling betting option remains legal offshore betting sites.
In other words, Oregon will miss out on tens of millions of dollars in wagers between NCAAF and NCAAM betting, and they'll drive customers to alternative options for the incredibly popular College Football Playoff and the annual March Madness tournament.
Conclusion
Oregon believes its Scoreboard app will turn some $300 million in betting handle annually, but it's hard to imagine the state will come close to those numbers with the current limitations of the released product.
Right now, though Scoreboard is up and running as a passable national and international sportsbook, there's simply no compelling reason for Oregonians – especially fans of the college game – to choose it over superior overseas options.
If you want a better iPhone betting app or Android betting app, you have several top-tier offshore services to choose from, and each of them will give you better prices, Bitcoin support, and more daily action than Oregon's Scoreboard.