Two States with Legal Sports Betting Getting App Savvy
January 10, 2019
|
Comments Off

on Two States with Legal Sports Betting Getting App Savvy
|
News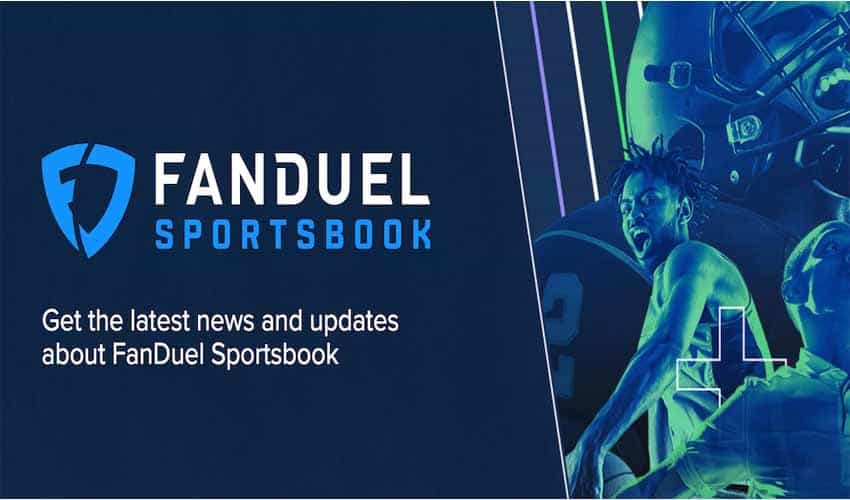 New Jersey servicing sportsbook apps have recently launched new features for banking and expanded gambling forms; West Virginia launches its first sports betting app and site.
New Jersey
FanDuel and DraftKings both offer sportsbook apps for New Jersey bettors to use, however, FanDuel has recently combined its app with Betfair NJ Online Casino via shared wallet. However, these apps remain separate as of now but allow the same login credentials for either.
NJ FanDuel sportsbook users can play online casino games with a $100 risk-free bet (or rebate) for their first day of casino gaming on Betfair's Casino app. Currently accepted payment methods for either platform include credit or debit card, FanDuel Prepaid card, Paypal, ACH, Online Bank transfer, Bank Wire transfer, PayNearMe, cash at counter, and checks.
There are plans in the feature for FanDuel to absorb Betfair's casino app into a FanDuel Casino app. This cross-brand introduction is the first step to the eventual app absorption which will allow FanDuel bettors to seamlessly switch between FanDuel's sportsbook and casino platform.
This is because Paddy Power Betfair is the parent company to both Betfair and FanDuel. While FanDuel was an American brand, it was bought in July of 2018 and merged with Paddy Power Betfair, a London-based company. Paddy Power Betfair likely did this because of FanDuel's already established following from its years as a Daily Fantasy Sports provider.
This cross-launch before the app absorption comes after DraftKings, FanDuel's competitor begun offering blackjack on their New Jersey sportsbook app platform. Likely to remain competitive and retain market share.
FanDuel's physical NJ sportsbook opened July 14th, 2018 at the Meadowlands Racetrack with its NJ sportsbook app launched on the 1st of September 2018. FanDuel has enjoyed immense profits surmounting $4.4 million in November according to reports by the New Jersey Division of Gaming Enforcement. Therefore, a lot of revenue is at stake.
West Virginia
West Virginia has recently licensed another two sports betting venues and launched its first mobile sportsbook app, adding to the three existent sports gambling options in the state. The same two venues and app/site recently launched are owned by Delaware North. The debut of this company's offerings occurred prior to West Virginia University's Camping World Bowl game, as well as, both semifinal and final of the College Football Playoff.
Delaware North's WV sportsbook app and website, BetLucky.com, were created through a partnership with Miomni Gaming, a leading US mobile sportsbook technology provider. This specialized focus and help with their sportsbook app and site allowed for Delaware North to focus on landing sports betting venue deals with physical gambling establishments like the Mardi Gras Casino & Resort and the Wheeling Island Hotel-Casino-Racetrack in Wheeling.
The launch of more sports gambling options is in anticipating of football games to come. Also because it is estimated that sports gambling will bring the state $5.5 million in tax revenue in its first year, as noted within the legalized gambling bill's estimated figures. Much of those estimated dollars are expected to come from mobile sportsbook apps due to their reach and convenience.
In fact, some out of state delegates are excited to see West Virginia "finally be at the forefront of something instead of being last in line," as said by Shawn Fluharty of Ohio. Many states will be eyeing WV, in case it's a success story they'll want to replicate their model.
The introduction of mobile sportsbooks may cause other operators in the state to offer their own app to compete. With some competition – bonuses, odds, and perks will no doubt be more diverse than with the state's momentarily singular option like BetLucky.