Super Bowl 2019: The Best Mobile Betting App for the Biggest Game
January 16, 2019
|
Comments Off

on Super Bowl 2019: The Best Mobile Betting App for the Biggest Game
|
News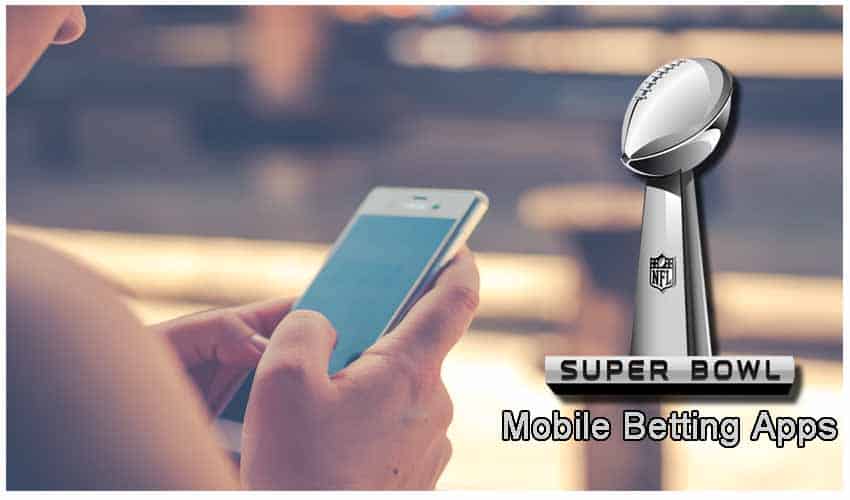 Using mobile gambling apps to place a bet have never been more popular and Super Bowl 53 could be the biggest year ever for the mobile betting industry.
In fact, you only need to go back to last year's NFL title game, Super Bowl 52, to see the proof.
Before the game was played, a bettor placed a $1 million wager on the Philadelphia Eagles +165 money line to win outright and upset the New England Patriots, and the person did everything from a mobile sports betting app.
The Eagles would go on to win 41-33 over the Patriots in last year's Super Bowl, which means that bettor won $1.65 million from an app on a smartphone just by correctly picking the winner.
With an estimated $4.76 billion bet on the big game last year, according to the American Gaming Association, and because 2018 was a huge year for mobile sportsbook apps in the United States after the repeal of PASPA, Super Bowl 53 is set up to be the most bet on sporting event in our nation's history and will see more mobile betting action than ever before.
And if you want the best iOS and Android smartphone and tablet sportsbook app for Super Bowl 53, then look no further than the Bovada Mobile Sportsbook app: The best mobile betting option available for both beginner and professional NFL handicappers in the United States.
As soon as the conference championship games are played this weekend, Bovada Mobile will release the odds for the Super Bowl 53 point spread, money line, over/under, teasers, prop bets, and parlays.
In addition, once the game kicks off, with Bovada Mobile you'll be able to wager on hundreds of live betting lines on the in-game Super Bowl action.
But you know what the best part is about using Bovada Mobile—apart from its clean UI, secure profiles, Bitcoin and cryptocurrency acceptance, quick transaction time, and 24/7 customer support —for all your Super Bowl 53 bets?
It's that you won't even have get off your couch (which is good because Jeff always steals your seat—screw Jeff) or put down your beer (letting a beer get warm is a crime against humanity) to wager money on any of the hundreds of odds and lines available for the biggest football game of the year!
So, if you're betting on the Super Bowl in 2019, there simply isn't a mobile sports betting app better than the Bovada Mobile.
After signing up and making a deposit with them, you can bet on all the lines and odds available before Super Bowl 53 kicks off at 6:30 p.m. ET on February 3rd.
Then once the game kicks off, you can kick back, crack open that ice cold beer, enjoy the game, relax with family and friends, and laugh at Jeff (who has to sit in the uncomfortable bean bag chair lol) while wagering on live in-game odds from the best sportsbook app in the industry—betting on everything in the palm of your hand.