DC Sports Betting Bill Advances, Second Hearing on Dec 18
December 7, 2018
|
Comments Off

on DC Sports Betting Bill Advances, Second Hearing on Dec 18
|
News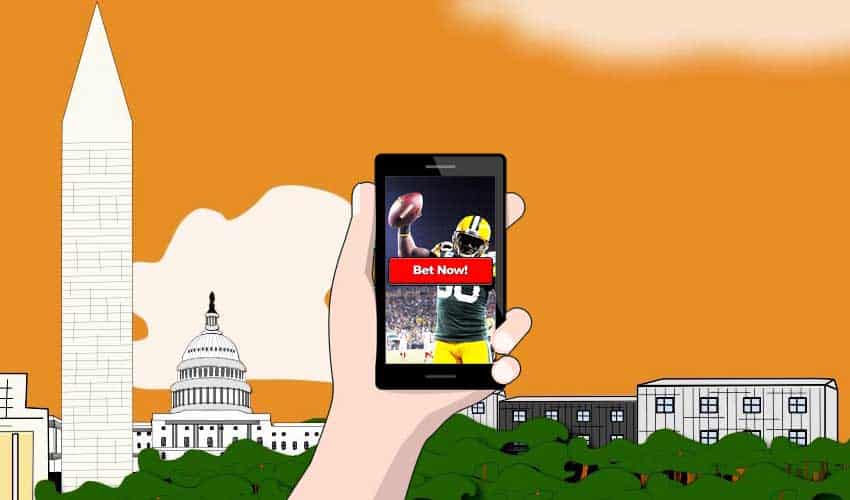 The odds of sports betting coming to the nation's capital are looking pretty good.
The D.C. Council and Mayor Muriel Bowser voted 10-2 on Tuesday, Dec. 4, to move forward with the Sports Wagering Lottery Amendment Act of 2018, which would legalize sports betting in Washington D.C. if passed.
A second hearing is scheduled for Dec. 18 and will be the final reading on the bill. If the bill passes this vote, it would be sent to the mayor for her signature and by law, need to be reviewed by Congress.
The bill, in its current written form, would allow business owners to apply for a license to offer in-person sports betting within their establishment.
In addition, the licenses will be split into two classes: One will be offered to the city's five existing stadiums and arena while the other will given to all other applicants.
However, when it comes to offering users both online and app-based sports betting within the nation's capital, businesses will be limited to only providing these types of services within their facility.
Only the D.C. Lottery will be authorized to offer online and iPhone app-based sports betting (and others) within the city limits, leaving many to believe this creates a monopoly in the rapidly-growing portion of the sports betting market.
Cory Fox, FanDuel director of policy and government affairs, said he believes a competitive marketplace for mobile sports betting would best for D.C. since it would allow operators to continue to provide innovative products for the consumer and lead to healthy market growth in the nation's capital.
"There will be a lot more dollars bet if there is a competitive mobile market. [D.C.'s] piece of the pie may be somewhat smaller, but it will be a bigger pie which will lead to more dollars for the District," Fox said.
Council member Robert White had proposed an amendment to the bill that would have allowed five app-based sports betting licenses, four going to applicants with 35 percent participation from local partners and one to a minority or women majority-owned business.
"We have a chance to create opportunities in this market to create our own homegrown FanDuel and DraftKings," said White.
The proposed amendment failed to pass with council members suggesting they could simply open the market to the private sector should the D.C. Lottery app not be attractive to consumers.
However, Council member Jack Evans, who proposed the D.C. sports betting bill, said he plans to address White's concerns regarding the minority and women business participation before the final vote.
Should the bill pass the final vote, D.C. will join eight states that now offer legal sports betting within the United States.
The D.C. Council knows the clock is ticking to get into the market as several states, like the neighboring Maryland and Virginia, have announced plans to present sports betting legislation in 2019.