How Social Media is Transforming The Way Fans Interact With Sports Events
August 29, 2016
|
Comments Off

on How Social Media is Transforming The Way Fans Interact With Sports Events
|
News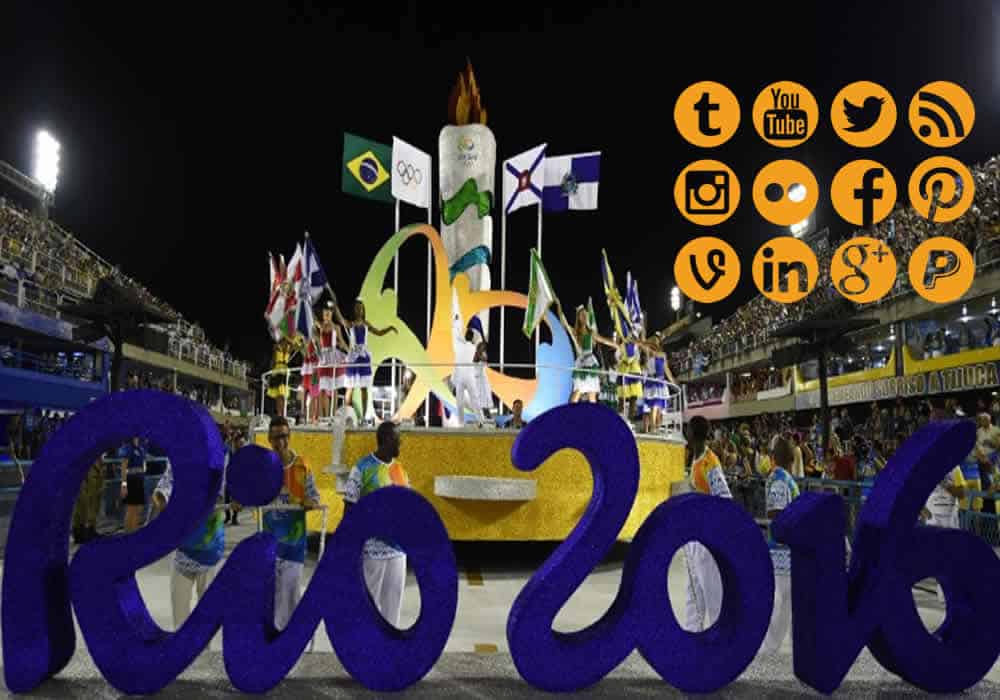 Social media has transformed the way we interact with people, events, and groups, allowing us to share information through instant access to each other in real-time. We stay continuously connected through our mobile devices and are able to interact with and become a part of events that are taking place on the other side of the world. This type of 24/7 connectivity has allowed us to follow our favorite teams, athletes, and events no matter when or where they are taking place, becoming a participant in a global conversation that sometimes includes thousands of people or even millions.
One prime example of this type of massive, interactive discussion will take place this week when the 2016 Summer Olympic Games kick-off. Through the various social media platforms such as Facebook, Twitter, Instagram, and Snapchat, fans will be able to follow and interact with competitors, teams, other fans, vendors, and anyone else who is getting into the conversations about anything Olympics related. The possibilities are endless, and the range of followers and participants is unlimited.
Gone are the days of having to wait for a post-event interview by a news network in order to find out what the athletes are experiencing or what may have happened during a competition that TV audiences were not privy to. Athletes, coaches, teams, and bystanders can all bypass traditional media and post their comments, pictures and videos to give those all around the world an inside look in real time. The news networks now have more than each other to compete with for audience attention – they have social media as a new and effective threat to their presence.
One specific group of fans that is affected by these new information gathering social media trends is the sports bettor. As these fans interact with their favorite players, teams, and athletes, they are also involved with the conversations taking place through the social media outlets provided by their favorite sportsbooks. From communicating promotional offers to customer to chatting about the odds and who agrees or disagrees with them, social media has found its way into all things sports-related.
If you are wondering whether or not a player will be in good shape for a game, just visit the relevant Facebook page or Twitter feed to see what their trainer said about their recovery from a recent injury or their personal pages to find out if they were out partying the night before. We now have access to a plethora of information, all at our fingertips, delivered seamlessly from our smartphones and tablets. High-quality mobile sports betting apps allow gamblers to instantly place bets from their mobile devices, often through live betting and in-play betting.
Will our continuous expansion of integrating all areas of our lives into digital formats for all to read or view always be positive? Most definitely not. However, when it comes to interacting with the sports venues we love and combining that with responsible sports betting entertainment, social media and mobile betting apps bring us the best of both worlds in a rather accessible and convenient package.