Online Gambling Sites Make It Easier Than Ever To Deposit With Crypto
August 25, 2020
|
Comments Off

on Online Gambling Sites Make It Easier Than Ever To Deposit With Crypto
|
News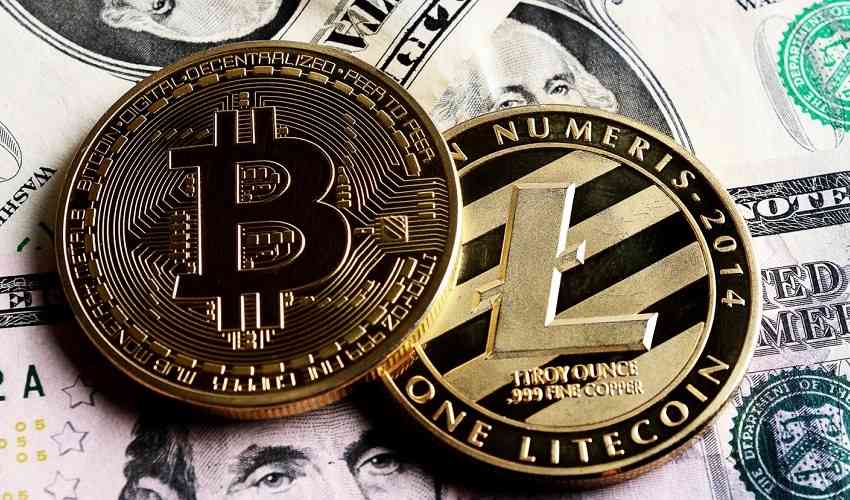 In a world where almost everything is at our fingertips, it's only natural that many gamblers are starting to jump on the mobile bandwagon for all their casino gaming, sports betting, and poker playing needs.
While traditional gamblers have slowly been embracing the convenience of online play over in-person play, the former seems more of a necessity than ever given the widespread coronavirus shutdowns and the socially distant "new normal" at casinos nationwide.
This is only accelerating the adoption of on-the-go gaming platforms.
After all, even if you're a more avid retail gambler, without food and drink service – and without the ability to sit near your friends for a fun night on the town – gambling online via your mobile device is an easy decision.
Unfortunately, due to the nature of US gambling laws and banking laws, following through on that decision is considerably less easy, especially for those less technologically inclined. Online, you can legally bet and win real money, but it's not equally accessible to all users.
The good news is that when it comes to real money gambling apps, the hurdle isn't actually a legal one. You're perfectly within your rights to gamble online in almost every US state (excepting WA and CT, which have specific laws against the pastime, albeit these are utterly unenforced and borderline unenforceable).
The issue isn't even about domestic access, as those living in states that have yet to legalize local online gambling can still safely use international betting sites without violating any state or federal restrictions.
Instead, the only real issue facing those transitioning from brick-and-mortar casinos and sports betting lounges to their more progressive online equivalents is the funding aspect of it all.
Theoretically, it should be as easy to load up your gambling account with cash as it is to buy a bauble on Amazon or eBay.
For many users, it is. All the best mobile gambling sites accept credit cards and debit cards, after all.
However, the UIGEA banking law will occasionally block such transfers, and sending out a cashier's check or bank wire is a nuisance that puts off many a potential player.
These "paper" methods take days to clear and come with larger processing fees as a matter of course, diminishing the value proposition of gambling online in the first place.
But there is a solution.
Younger generations of adult gamblers – those who are intimately familiar with the most modern technologies – get around all these problems by depositing with Bitcoin and other cryptocurrencies.
However, older players typically don't understand or trust crypto and its nu-market financial implications. The complex tech behind crypto is intimidating enough that these players never buy in.
Naturally, this keeps more people stuck at half-open brick-and-mortars, spending time and money on travel, food, and lodging for a diminished experience when common sense dictates that the best pure gaming opportunities are now in the palms of their hands.
Crypto, of course, is by far the best way to fund your real-money gambling when playing online if you live outside of the handful of states that have local Internet-based options (which, incidentally, do not accept crypto at all).
Bitcoin, Litecoin, Ethereum, and other altcoin transactions are legal to use, have a 100% deposit success rate, and are not regulated or overseen by any government or banking institution.
If you have crypto, you can spend it online as if it were cash money, with no middleman between you and the goods and services you require.
But you have to buy crypto before you can spend crypto, and that means that most first-timers are going to hit several walls:
Preliminary research is technical and difficult
The blockchain and verification concepts are complex and unfamiliar
The process to actually acquire cryptocurrency – regardless of the kind you're shopping for – isn't as straightforward as it should be
You need to pick the right platform or token for your needs
You must set up a cryptocurrency wallet
You have to secure your money by making sure your computer or mobile device is updated and locked down
Most gamblers don't want to bother with all that.
Fortunately, offshore betting sites have been working on making the crypto buy-in process easier.
The first way these sites started streamlining the crypto purchasing process was by supporting Zelle, a US-based money-transfer service that allows gamblers to use the private Localbitcoins exchange to buy Bitcoin and bypass the typical 10-day wait that major operators like Coinbase require for new users.
This let first-time BTC users purchase Bitcoin and transfer it to their sites of choice in just a few minutes instead of a week or more.
But the Zelle-to-BTC process still requires the end user to have and use a crypto wallet right at the outset.
However, now – with a new service called QB Direct (which is used by some of the most reputable betting sites in the industry, including Roaring 21, Cherry Jackpot, and CasinoMax) – you can purchase crypto directly from these gambling outlets and have them credit it to your account immediately.
This means you don't need a crypto wallet or anything else that you aren't already used to. All you need is a valid credit or debit card and a membership to one of the sites that support QB Direct.
Just click or tap on the QB Direct payment option, input the amount of money you wish to deposit, and submit the form. The end.
The UIGEA banking law will not block or put holds on crypto purchases, so your transfers go through immediately. Then, your site of choice processes the overseas crypto transaction, converts it back into USD (or another fiat currency for your specific region), and credits that to your account.
No muss, no fuss.
When using QB Direct to deposit with crypto (in this case, Litecoin is the preferred token), you get all the benefits of cryptocurrency – no transfer fees, enhanced gambling bonuses, high deposit and withdrawal limits, and same-day payouts – without having to actually understand the cryptocurrency concept itself.
The sole caveat here is that if you want to receive same-day payouts from your mobile gambling site of choice, you will have to install a Litecoin wallet or other compatible crypto wallet. That's because betting sites actually have to have somewhere to send crypto payouts.
On the other hand, if you request more traditional payouts instead (courier checks, wire transfers, etc.), you won't need a crypto wallet at all.
If you're just getting started with online offshore gambling, cryptocurrency is the best way to maximize your bankroll and your earning potential. QB Direct takes the initial legwork out of the equation, allowing you to focus on playing the games you love, not playing a market you don't yet fully understand.
Of course, once you start using crypto via services like Zelle and QB Direct, you'll undoubtedly start picking up on the minutiae of the crypto market itself.
And soon enough, you'll be betting with crypto – at online gambling sites and online exchanges – like a pro.
And then those winnings will really start to add up!