New York Gambling Apps Top $263 Million In Just Five Months
June 10, 2022
|
Comments Off

on New York Gambling Apps Top $263 Million In Just Five Months
|
News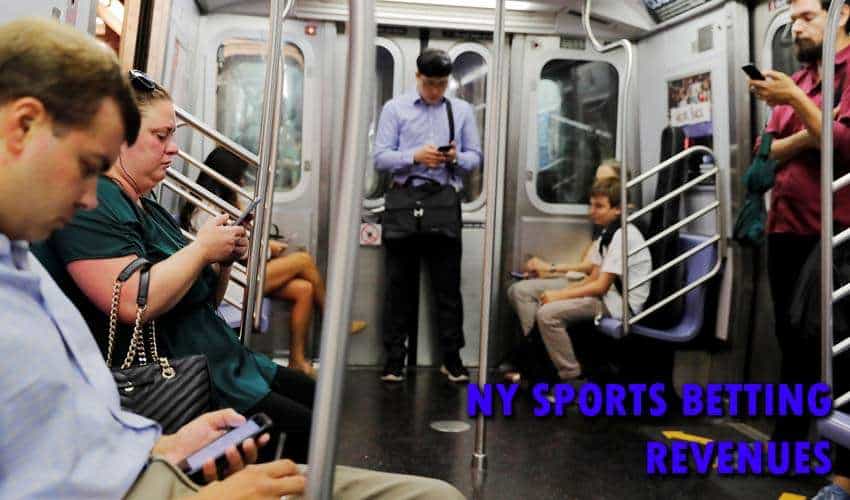 New York's domestic gambling expansion has proven itself as a beacon of success. The state gaming commission touts has collected $263 million in taxed sports betting revenues since the start of 2022. 
Gov. Kathy Hochul made the announcement in a digital statement on May 31st. The figure for total state revenues came out to be about $267 million after retail sportsbooks were accounted for.
High Taxes Produce High Returns
New York bettors can thank their state's 51% operator tax for the massive returns. In under six months, the state's revenues have surpassed those earned in any other state since 2018. And that goes for all accumulated taxes to date.
State revenues from sports betting are set to be reinvested into elementary and secondary education as well as funding for youth sports programs.
While other states have taken a similar approach, New York seems to be the only one whose tax rate translates to significant budget increases. If the state can maintain this momentum, the gaming commission could collect more than $500 million by the year's end.
And, frankly, that figure is more than a mere dent. This year, the state gave New York City a 4% per-pupil budget increase, amounting to about $475 million. We expect to see even more generous increases by 2025.
Engagement Hits New Highs
New York State Gaming Commission Executive Director Robert Williams gushed about the success in Hochul's digital statement. He says,
"These numbers further prove that New York's gaming industry is robust thanks to the implementation of effective gaming regulation and the actions of responsible sports wagering operators. The results — hundreds of millions of dollars in revenue in less than six months of operation — speak for themselves."
Mobile gambling apps are significantly more popular than retail casino locations. This is especially so for bettors that are less interested in playing slots or table games.
GeoComply, a location software company, confirmed that New York is home to 2.7 million registered bettors. And the number is only expected to grow from here.
Betting On The Bonus
However, some New York bettors may notice that many of the initial bonuses offered at top sportsbooks have disappeared or been switched out with mediocre replacements.
It has proven to be one of the only downsides to the New York sports betting framework. With so much money being paid directly to the state, licensed sportsbooks are left with little incentive to reward already-registered players.
Bonuses are still the one tool that top sportsbooks can use to get ahead of competitors. Even so, you can expect to see these books dial back on the generosity ahead of the Stanley Cup and NBA finals.
Fortunately, bettors in New York can access better promotions using legal offshore gambling sites. Because these operators are not concerned with state-by-state politics, they can guarantee the best bonuses for every player.
If you need help choosing an online casino or sportsbook, there is no need to worry. We have several pages of our site dedicated to reviewing the best real money gambling apps so you don't have to.
Source: New York State