New Sports Betting Apps On The Way?
May 2, 2018
|
Comments Off

on New Sports Betting Apps On The Way?
|
News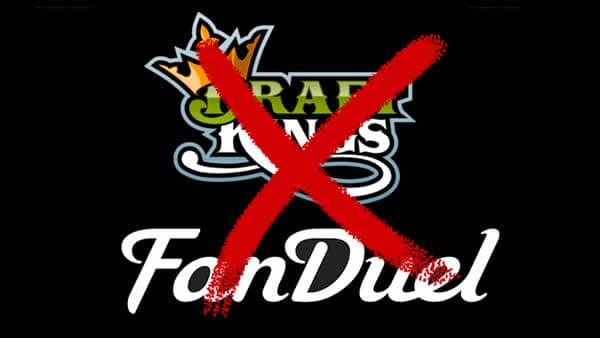 The MLB and NBA recently announced they will be dumping their equity in popular daily fantasy sports apps FanDuel and DraftKings. While DFS is technically different than traditional sports betting, it is an interesting move for the leagues to want to abandon their financial stakes in both companies. Given where sports betting looks to be heading in the United States, perhaps this means there are other sports betting apps looming on the horizon.
FanDuel and DraftKings burst onto the scene and existed in a legal loophole for some time. They gave US bettors a sports betting format with their favorite leagues. As time went on, state lawmakers created new laws either supporting or opposing DFS operators and sports leagues began to form partnerships them. For example, the NBA first obtained equity in FanDuel back in 2014. Since then, the two outfits have been intertwined with NBA League Pass being included in FanDuel's platform and a free fantasy app being developed. The MLB was one of the first to jump on DraftKings and bought equity back in 2013. They became the league's official partner back in 2015 and have since formed partnerships with nearly every franchise in the league.
So why are these two major leagues dropping their stock now? It could very well be because of their interested stake in the potential US sports betting industry. Once the New Jersey Supreme Court case decision is passed down (if its passed in favor of NJ), the federal ban on sports betting known as PASPA will likely be repealed. This opens up a world of possibilities with legal sports betting options. DraftKings is keen to these opportunities and has stated their intent to move into traditional sports betting options. This presents a conflict of interest with the NBA and MLB, two leagues that have been actively lobbying for sports betting legalization, as they are partial owners.
It looks bad for sports leagues that own a stake in sports betting to be pushing for legalization. However, what is an even more likely reason for the sudden equity release is that the leagues could be anticipating new gambling apps. DraftKings and FanDuel may have been around for a while, but they could be forced out of the market by newly developed sports betting apps. The MLB and NBA want part of the industry, going so far as to push for royalty fees and data exclusivity rights. Is it so farfetched to think they would like a better percentage of apps that offer betting options?
This is merely speculation as this point, but it could bode something well for the future of sports betting. There will likely be some type of betting apps for iPhones, Androids and Windows phones, but it all hinges on the legal decision passed down by the Supreme Court. FanDuel and DraftKings are not going anywhere, and while FanDuel's intentions remain unclear, it is safe to assume they will follow DraftKings' footsteps and get in on legal sports betting. There may be a wide selection of betting apps to choose from in the near future.