DraftKings Strikes Partnership With New Jersey Sports Betting
June 19, 2018
|
Comments Off

on DraftKings Strikes Partnership With New Jersey Sports Betting
|
News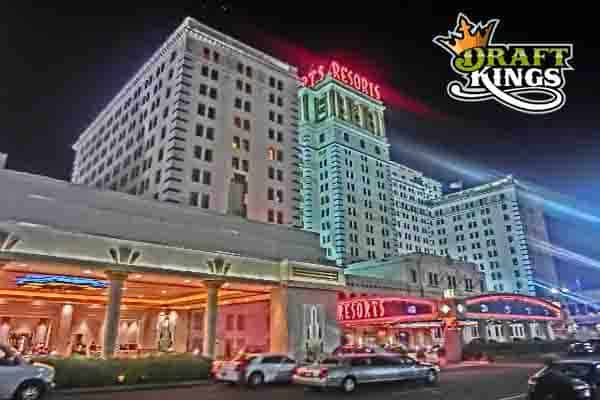 Just when DFS operators like DraftKings seemed to be on their way out thanks to sports betting legalization, they find a way to evolve and survive. DraftKings recently forged a partnership with Resorts Atlantic City in New Jersey. This marks the first instance of a DFS operator entering the new market and is a sign of what's to come.
DraftKings' deal was confirmed CEO Jason Robins and is pending final approval from state regulators. They will operate under the Resorts' land-based casino license, which is an interesting note to consider. The popular DFS operator has expressed interest in joining the sports betting market ever since it became clear that PASPA's days were numbered. They hired a new staff dedicated to rolling out a sportsbook, which contrasts from their usual format. DraftKings even began to advertise a new sportsbook in New Jersey back in May. Seeing as the brand carries a solid base of 10 million users and counting, it is a no-brainer for a sportsbook entity to bring them into the fold.
The question of how DraftKings will fit into the new sports betting market remains fresh on everyone's mind. DraftKings is mobile. They run a mobile sports betting app that offers DFS-style wagering and have been for years. So, most people are expecting a similar platform in their new venture. It appears that these expectations are coming true seeing as DraftKings mentions mobile wagering in its press release on the new partnership. However, the exact technology for how this will work is a mystery. We have no idea whether DraftKings has developed an in-house app solution or has outsourced the technology. All of this information will likely come out in the next few weeks as NJ sports betting gets ready to launch.
The fact that DraftKings has brought itself into this position is something to behold. DFS operators looked ready to fall into obscurity. People would eventually move away from DFS since sports betting is now legal. Now, DraftKings ensures its place at the table. Even competitors FanDuel are expected to enter the new sports betting market amidst rumors of acquisition by Paddy Power Betfair.
New Jersey's sports betting launch is imminent. Local casinos are gearing up to usher in legal brick-and-mortar betting options. Mobile and web-based platforms are next up on the to-do list. Partnerships like these are just the foundation to build upon. It is a smart move for both New Jersey and DraftKings to work together. We expect DraftKings to form similar partnerships with other states once they get their legislation passed and markets up and running. As far as actual betting apps go, those will likely be launching by the end of this year.