DFS Revenue Becoming Stagnant
June 29, 2018
|
Comments Off

on DFS Revenue Becoming Stagnant
|
News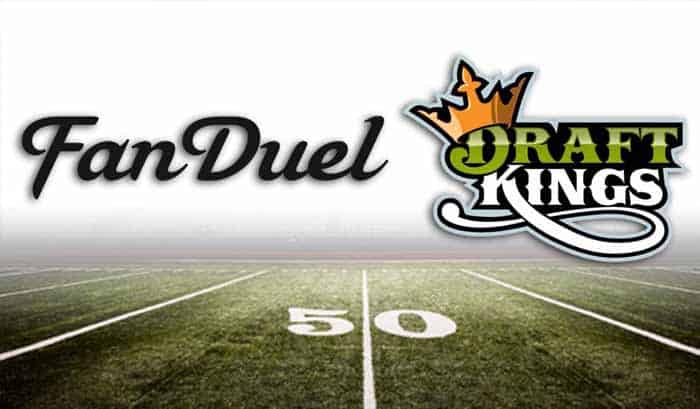 Daily Fantasy Sports (DFS) real money gambling apps are amongst the most popular in their category. DFS operators have gone through their ups and downs in the US market, including being kicked out of multiple states and having to fight their way back. A report from the New York State Gaming Commission published findings that DFS operators generated $3.2 billion in entry fees and $335 million in comprehensive revenue in the 2017-2018 fiscal year.
The report focuses on DFS earnings in New York and includes all operators. As part of their regulation within the state, all DFS operators must report their handle (which comprises their entry fees and revenue) each month. The lion's share of entry fees and revenue are credited to DraftKings and FanDuel, the 2 largest operators in the DFS industry. The state of New York saw roughly $4.8 billion in total tax revenue according to the report.
This type of data was tracked back in the 2016-2017 fiscal year. That data reflected a total handle haul of $3.2 billion in well. The total revenue was $327.3 million that time around, meaning there was an increase of almost $8 million. To put it another way, there was only a 2.4% increase.
It appears that while the revenue figures are good for DFS, their nature is stagnant. You can see the lack of growth between the last 2 fiscal years. Most DFS operators are headquartered in New York, so the fact that there hasn't been much of an increase showcases that the market has slowed and there may not be a way out of it.
FanDuel and DraftKings appear to have been keen to this slow-moving pace as early as 2015. It has been reported that the 2 ventures are attempting to move into the traditional sports betting realm. In fact, Paddy Power Betfair is purchasing FanDuel to begin marketing it in the US as a sports betting brand. DraftKings has also begun pivoting towards sports betting and secured contracts with brick-and-mortar establishments in New Jersey with hopes of launching a new mobile sports betting app.
Other smaller DFS outfits will likely pursue similar options, but FanDuel and DraftKings have a market presence that helps them stand out more to investors. Partnerships with actual sports betting fronts will help these DFS operators the boost in revenue they have been seeking. DFS still has its allure versus traditional sports betting, but with the recent change in US legislation, many bettors are opting for the latter.