Mobile Web Browsing Trends Provide Boost To Mobile Gambling Access
August 22, 2014
|
Comments Off

on Mobile Web Browsing Trends Provide Boost To Mobile Gambling Access
|
News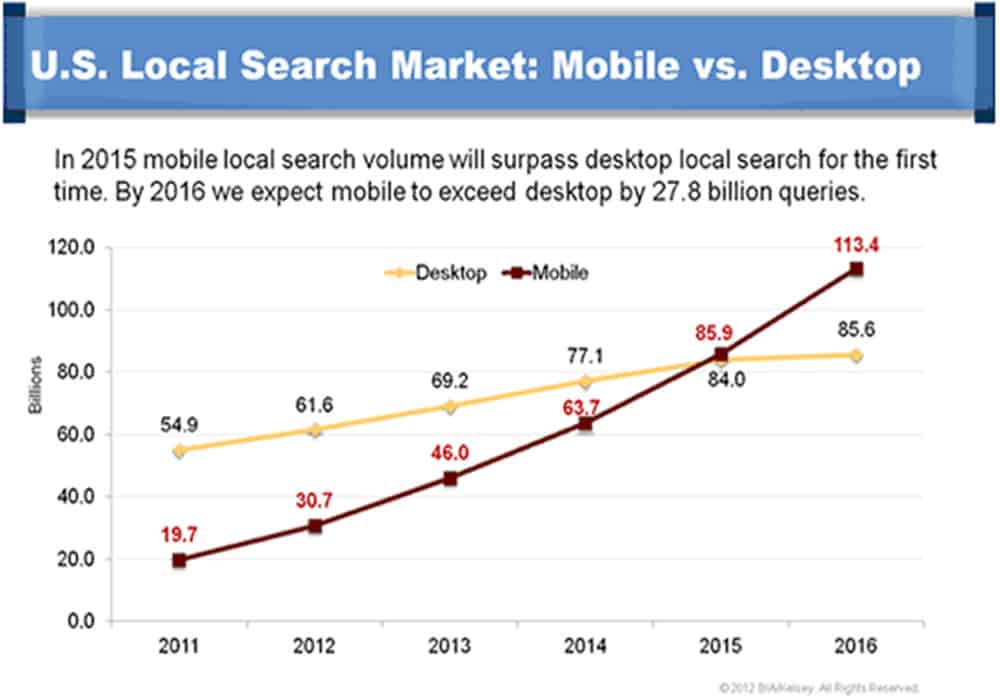 One of the favorite past times for industry professionals in any technology-related niche is to make predictions about advancements and growth that will take place, and the rate at which it will happen. 2010 saw quite a few experts in the mobile device and technology arena make predictions concerning mobile web use trends that would take place within the next five years. While these predictions were not necessarily gambling-related, they certainly impact many aspects of mobile gambling and app development. While there were dozens of predictions made that year, the one we are particularly interested in is the expectation that by the year 2015, mobile web browsing would surpass desktop web browsing.
The prediction was based on an 87 page study released by Morgan Stanley in 2010, which was the year that Apple established the tablet market with the first iPad, and the year that smartphones made some significant strides in technological prowess. It made sense to start looking forward with more enthusiasm and excitement concerning what the mobile market would look like in the future. Since then, we've seen online gambling transition over to our mobile devices through mobile-optimized websites, browser-based applications and sophisticated downloadable applications. The timing couldn't be better for mobile gambling to really establish its presence in the market because it is now a fact that people are accessing the Internet with their mobile devices more than they are accessing the Internet with their computers.
CNN reported in February of 2014 that more individuals have accessed the Web from their smartphones and tablets than they have from their computers. Back in 2012, only about ten percent of web page views were sourced from mobile devices. Just two short years later, mobile web browsing has surpassed desktop web browsing, and it has happened a year ahead of schedule. This trend has been observed for several years already and has driven B2B merchants to invest in mobile marketing and services like never before. iAquire released results of a study they did which revealed that 70% of mobile web searches resulted in actionable responses from users within one hour of the initial search.
When that information was released, mobile marketing became a primary objective for many businesses, including the online gambling industry. You now see mobile casinos and sportsbooks offering more robust features, impressively developed gambling apps, and more attractive mobile targeted incentives. Online poker has finally emerged as a viable part of the mobile gambling platform. Nobody wants to be left out of this growing and unprecedented B2B trend, and while mobile online poker had its technological challenges, it is now officially a growing and thriving part of the mobile gambling market.
With merchants investing more heavily in optimal mobile services and incentives, mobile web browsing becomes even more attractive, and the cycle grows from there. Web-enabled devices have nearly doubled the amount of time that individual users spend on the Internet from 2010 to 2014. With 91% of all American adults in the US owning a mobile phone, merchants couldn't ask for a larger target audience. Aside from the reports from tech gurus telling us that the mobile trends are overtaking desktop web use, there are other indicators that make this trend pretty obvious. For example, one out of every 5 Facebook users access their account only from their mobile device, and close to thirty percent of the ad revenue for Facebook is comprised of mobile use.
There are five times as many mobile phones throughout the world as there are PCs and laptops. Mobile devices far outnumber desktop computing devices, and if you are watching trends with laptop manufacturing, you will see that many of the savvy brands are transitioning to a laptop – tablet combination device. Mobile gambling applications that support real money gambling have grown in number significantly through the most recent increases in mobile web browsing, and it really shows no signs whatsoever of slowing down. Developers are falling over themselves in efforts to release the most impressive application for gambling. It is capitalism at its finest with healthy industry competition and drive, and strong support for steady growth and innovative advancements in the mobile gambling industry.