Fox Sports betting app "Fox Bet" will look to mimic the success of UK's Sky Bet
May 15, 2019
|
Comments Off

on Fox Sports betting app "Fox Bet" will look to mimic the success of UK's Sky Bet
|
News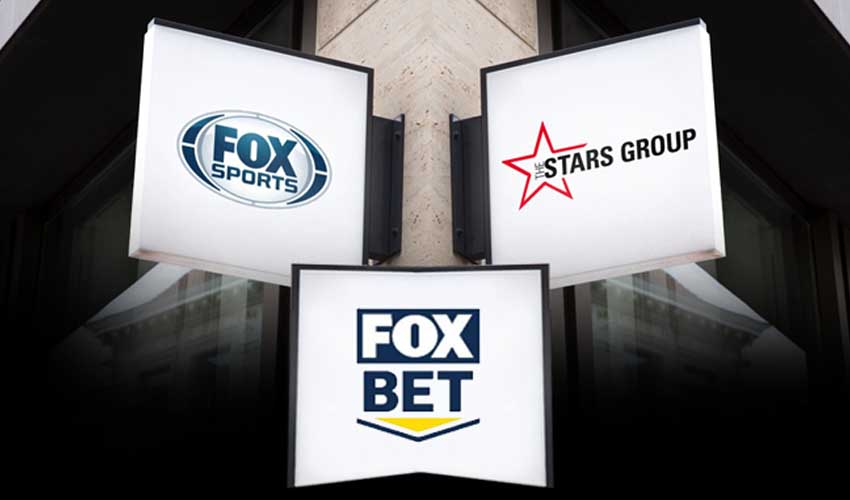 It was only a matter of time before major television networks decided to get in on the action and launch a mobile sports betting app.
Fox Sports recently announced that they would launch "Fox Bet" — the first sports betting app from a TV network — in states with legal sports wagering in Fall 2019.
To create, launch, and support the app, Fox chose to purchase a 4.9% stake and enter a partnership with The Stars Group (TSG) for $236 million.
Fox Sports CEO Eric Shanks called the deal "the most ambitious and most exciting" revenue opportunity in the companies portfolio during a conference with investors.
"The opportunity presented to us by legal sports wagering and I-gaming we think is simply massive," Shanks said. "Fox Bet will be a trailblazer in using the strength of a major media company to develop this enormous potential with digital first products."
Fox will now look to bring many of the successful aspects from TSG's other app partner, the United Kingdom-based network Sky Limited. TSG purchased Sky Betting & Gaming (Sky Bet) from Sky Sports UK in 2018 for £3.4 billion.
The Fox Bet app will launch with two services simultaneously: one will be a mobile sportsbook that will be available to anyone age 21 and older in states that have passed legislation to allow online/mobile wagering, and the other will contain free-to-play contests that gives everyone in the US a chance to with cash prizes for making correct picks.
The other part of the Sky Bet-inspired plan is to integrate both sports then betting content and the Fox Bet mobile app across all of the channels that broadcast live sports under the Fox Sports brand.
TSG's current US-based sports betting app, BetStars, will be replaced and rebranded under the Fox Bet name.
Shanks said he believes that the mobile betting app deal will allow Fox Sports to provide sports fans with some unique to their platform and sees a lot of future growth based on the current outlook of sports gambling legislation.
"In time, the expansion of legal wagering will drive fan engagement and in turn viewership and will become a growth category for sports advertising at both the national and local levels," he said.
According to recent internal research, Fox found that 27% of Americans would use a sportsbook offered by the Fox Sports brand.
Fox Bet is scheduled to launch before the 2019 NFL season kicks off later this year, and Shanks said he believes it will provide a different experience than any other sportsbook currently found in the US.
"We're going to be up and running by this football season," Shanks said. "It's a complicated gaming marketplace filled with brands that are largely unfamiliar to American sports fans. Fox Bet will stand out as a brand that the fan at home knows and trusts."