Indiana Sports Betting Is Here
May 10, 2019
|
Comments Off

on Indiana Sports Betting Is Here
|
News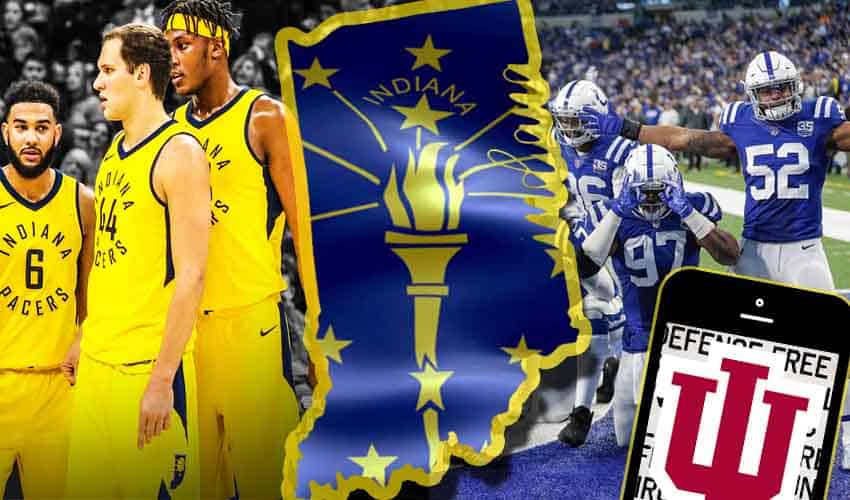 Indiana Governor Eric Holcomb signed into law the first-ever domestic Indiana sports betting bill. House Bill 1015 went into law Wednesday, May 8th, 2019. The Indiana sports betting bill was passed by Indiana Legislature on April 25th.
Governor Holcomb released a statement saying that by modernizing Indiana's state laws they will spur positive economic growth for an industry that employs over 1100 citizens. The governor also said that he expects the legal sports betting industry to add more jobs for state residents.
The Indiana sports betting bill did not have an easy pass into law. Representative Ben Smaltz strongly opposed the domestic sports betting bill. Smaltz's opposition led to mobile sports betting getting stripped from the bill. At the last second Indiana state officials were able to come to an agreement and add mobile sports betting back into the house bill.
The new sports betting law will allow statewide mobile and domestic wagering from state-licensed operators. There will be no wagering on any sports that involve players under 18 years of age. The state will impose a tax rate of 9.5% on gross revenue.
The Indiana GamingCommission will oversee sports betting operations and issue licenses to legal operators. Operators will have to pay $100k for an initial license and then $50k a year after the initial license purchase.
The American Gaming Association senior vice president Sara Slane told reporters that Indiana will reap the benefits of legal sports betting with the current framework in place. She also went on to say that mobile wagering will help curb the illegal sports betting market that has been thriving in Indiana without domestic options.