Pennsylvania Planning Online Betting Launch
April 8, 2019
|
Comments Off

on Pennsylvania Planning Online Betting Launch
|
News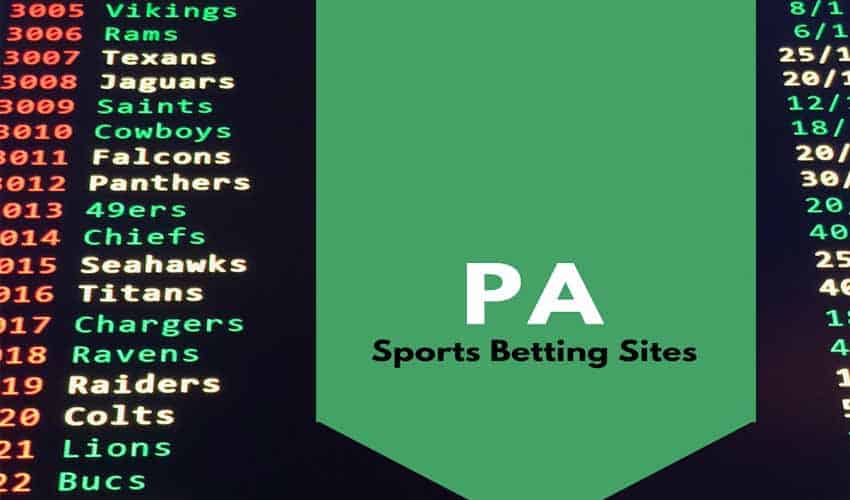 With eight land-based sportsbooks you'd think Pennsylvania is receiving enough betting revenue.
Pennsylvania legalized online gaming offers a while ago but only focused on the production and launch of their online casino and poker platforms. However, with some of these platforms delayed, Pennsylvania is looking to online betting to be its main money maker.
Betting revenue gained from land-based venues is not as impressive as other legal betting states, maybe the secret to success in PA is by shifting the focus online.
Requirements to access online betting or any form of remote gaming in Pennsylvania are simple with the minimum age restricted to those 21 and over. This matches the minimum betting age in established land-based venues, with the exception of horse race betting and lotteries which eighteen year olds can participate in.
The other requirement to access PA online gaming is to be located within PA's borders, the online sites licensed by Pennsylvania will be expected to employ geotargeting technology to ensure state betting opportunities comply with federal requirements.
The potential launch for PA's online sportsbook site and real money gambling app will likely succeed due to the quick registration process and simple identification and verification systems.
Several venues have received their online betting licenses but have yet to launch in the domestic market, however, many expect the launch to come in the next few months.
The hope is that online betting will revive interest in Pennsylvania betting as recent handle decline from January to February has the state worried. Usually, only mature markets will see such a decline, not a new budding market like PA's.
While Pennsylvania has long had online betting legalized on the books, their slow launch may have shot the domestic industry in the foot by letting PA bettors venture elsewhere to find online betting while domestic options were unavailable.
Right now, Pennsylvania has to deal with issues against the new DOJ Wire Act reversal which could strongly affect its domestic online market. The opinion officially stated online gaming must be hosted intrastate with no information passed state lines no matter what.
Pennsylvania recently asked a judge to allow them to file as a co-plaintiff with New Hampshire against the new DOJ opinion. However, they were denied but allowed to submit evidence and speak during the case. Compliance is due by June 14 but this could be delayed as oral arguments are heard in court which are said to start as early as April.