Virtual Sports Offers Mobile Gambling Outlet During Coronavirus Quarantine
April 24, 2020
|
Comments Off

on Virtual Sports Offers Mobile Gambling Outlet During Coronavirus Quarantine
|
News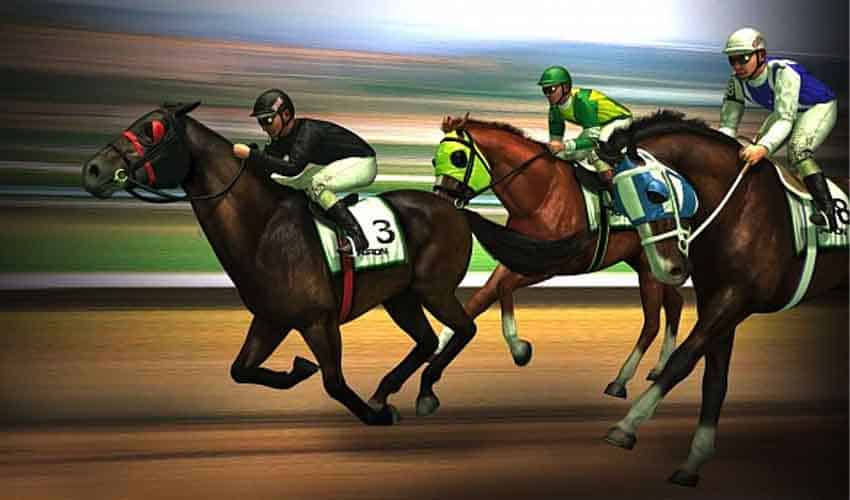 Politicians around the United States are strategizing on how to reopen their regions and get back to normal. Although some states will open earlier than others, nationally speaking, it could still be several weeks before normal activities resume.
Sports are included in that scenario. The earliest forecast for professional sports returning to action is the beginning of July when the MLB plans to converge in Arizona and play their games without fans.
The best-case scenario still requires another five weeks without sports to wager on. During this unprecedented downtime in American athletics, virtual sports has risen in popularity.
What at first appeared to be a goofy outlet for only the most desperate of gamblers is now establishing itself as one of the most sought after betting options going today.  Yahoo! Finance is reporting that DraftKings signed a deal with Inspired Signs on April 16th to provide virtual games for their New Jersey mobile outlets.
The games will include variations of racing, football, basketball, and soccer. No timeline has been given for the debut of virtual sports on real money gambling apps in the Garden State, but Inspired Signs gaming design offers easy integration into betting systems and could be available on the market in the coming weeks.
"We are very excited to team up with DraftKings to bring Virtual Sports to their passionate fans. Not only do we have the largest and most advanced portfolio of Virtual Sports, we tailor our products to sports fanatics with a combination of fast-paced action, ultra-realistic player simulations and a tremendous breadth of bet types."

– Inspired Signs President and Chief Operating Officer Brooks Pierce
Many of the best mobile casinos have been in the virtual sports game for years now. In fact, virtual sports were first invented in the 1960s but didn't feature the graphically displayed results that we are treated to nowadays.
When cruising through the categories at your favorite mobile gambling apps, do not be surprised to see a tab for virtual sports. Go ahead and click on it. It'll provide a few minutes of entertainment, just watching the virtual competitions unfold.
The athletes and teams represented in the virtual sports contests are not based on real-life counterparts and bear no resemblance to a real team or player. These games represent pure sporting action for the purposes of providing betting avenues, and they work.
Some sites even include commentators to call the virtual action, and this writer had trouble deciphering whether the vocals were produced by a real or a virtual human being. You'll at least be entertained by the call of, "Player dribbles down the court. Player scores!"
Bettors that are currently missing out on sports wagering action should at least give virtual sports a chance. Bitcoin-friendly gambling apps are also available at offshore betting sites, so there's really no reason not to at least check out virtual sports and see what it is all about.