Engrossing Gambling Apps Increase Traffic During COVID-19 Downtime
April 8, 2020
|
Comments Off

on Engrossing Gambling Apps Increase Traffic During COVID-19 Downtime
|
News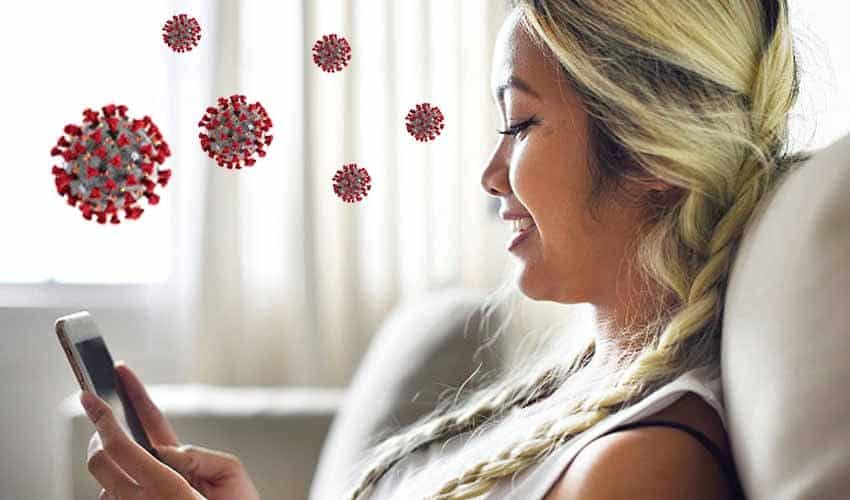 The real money gambling app industry has seen a significant increase in traffic since most of the civilized world has decided to practice social distancing and stay at home.
With nothing to do, and with all Netflix options exhausted, bored gamblers are turning to betting on their iPhone, or wagering on their Android, to enhance their isolation.
Some wagering applications are experiencing much less traffic during the pandemic, with state governments experiencing massive revenue losses.
Just last year, the Pennsylvania state legislature passed a gambling regulation bill that allows for mobile sports betting via a downloadable application on any major internet-ready device. The apps debuted last summer, and the Pittsburgh Post-Gazette is reporting that they processed over $320 million in transactions since last summer.
Now, with all sports either canceled or postponed, sportsbooks have very little to offer potential bettors looking for action to fill their time. Odds are now being offered on ping pong, Asian basketball, and various professional European sports that are currently playing games.
Offshore sportsbooks are featuring many betting lines on oddball offerings such as marble racing, professional wrestling, and video game simulations. USA-based bookies have typically followed Las Vegas's lead and not offered these types of odds, but with options limited, some are now considering rolling them out.
There are plenty of futures odds out there for sports fanatics to bet on, but those actions won't take place until much later on in the year and aren't as enticing as wagers that will pay off tonight.
Although traffic is slow right now for land-based casinos, offshore betting sites are experiencing significant increases in traffic during the pandemic, with a large percentage being through mobile gaming web apps.
It makes sense. Gamblers and bettors need an outlet, and the best real money gaming apps are the only logical option available when all physical casinos are closed. You can even experience the thrill of a live dealer with camera feeds, allowing you to experience the thrill of the flip of the cards.
In the UK, BBC News is reporting that gambling addition specialists are receiving many more referrals since isolation orders were issued. Casual in-person gamblers are succumbing to the addicting effects of online wagering.
Not only is there boredom to contend with, but people are beginning to lose their jobs, and unemployment numbers are expected to continue to escalate. Riskier bets are being taken to try and make up for Coronavirus related losses.
High-risk wagering is an unwise practice because a strategy employed by all seasoned gamblers is to only bet with expendable income and never to exceed a self-imposed maximum bet of 3% of your bankroll. Sticking to these two principles will keep you from losing your shirt during even the worst of economic times.
If you, or a friend or a family member, are suffering from gambling addiction, please contact your local organization for help. There are gambling addiction help centers located throughout the world and are just a phone call away.