Should You "Wagr" With This New P2P Gambling Startup?
June 18, 2021
|
Comments Off

on Should You "Wagr" With This New P2P Gambling Startup?
|
News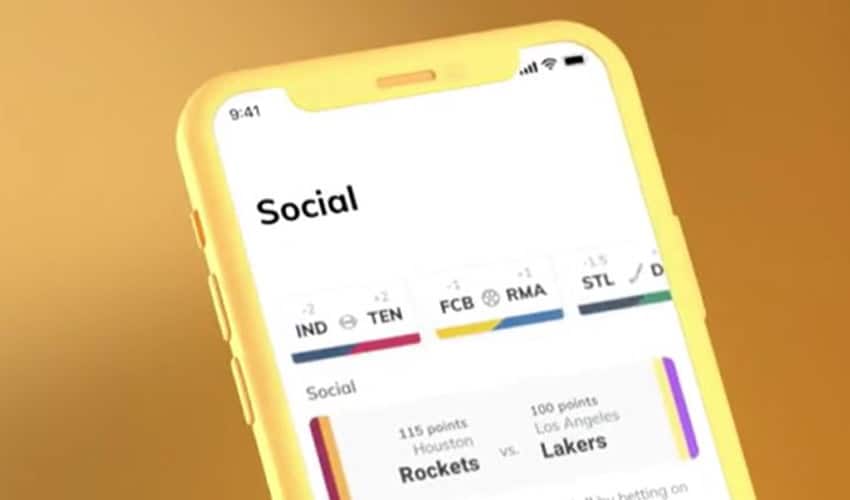 A new sports betting start-up is getting ready to hit the market as soon as 2022. Mario Malave is the founder of "Wagr" a mobile peer-to-peer sports betting app that aims to combine the community aspect of social media with the legitimacy of major sportsbooks.
The company plans to start off betting exclusively with point-spread bets, as they are 50/50. For Wagr this means that for every bet, there must be another player to supplement the other side of the wager. This detail is essential to peer-to-peer gaming, as payouts come directly from another player's pocket.
While the app's peer-to-peer betting is directed towards new and casual bettors, it doesn't necessarily offer any sort of fiscal advantage for players. The app developer still plans on charging consumers a platform fee, matching those of other established retail and mobile casinos.
Reddit Co-founder Alexis Ohanian has publicly demonstrated his support for the startup, leading a $4 million seed-fund for the group. However, as a domestic gambling app, Wagr faces several legal challenges.
While there are a growing number of states legalizing state-based sports betting, there is an even smaller margin of those states offering domestic online betting. Wagr's Mario Malave is currently trying to obtain licenses through both Tennessee and Virginia.
Although anyone can apply for a license in these states, the gaming and/or lottery commission is not required to give out the license to said applicant. In other states, online gaming licenses are even more exclusive and difficult to obtain.
This new app is exciting and demonstrates a sort-of paradigm shift in greater America's view of sports betting/gambling. However, it doesn't seem to be offering anything special. Wagr is pitching with the idea that they are creating a platform for bets that would otherwise take place via personal group chat. That's cool and all, but group chats don't charge platform fees.
Furthermore, the app doesn't offer any benefits that would make it superior to other major sportsbooks. Because it relies on the presence and activity of other players to function, it seems that getting users to join will be a challenge in its own right.
While Ohanian, Wagr's big Reddit investor, claims that the app would offer players a "healthier approach to gaming," we don't buy it. The platform merely acts as a middleman for bets that would otherwise occur organically. If you have friends that you like to bet with, you don't need some external server to take money out of your winnings.
If you don't have friends to bet with you still don't need this kind of matchmaking app. There are plenty of offshore online/mobile sportsbooks that don't discriminate against regionality and offer a much wider variety of bets with substantially better payouts.