Oregon's Scoreboard App Expected To Launch Before The 2019 NFL Season Starts
August 2, 2019
|
Comments Off

on Oregon's Scoreboard App Expected To Launch Before The 2019 NFL Season Starts
|
News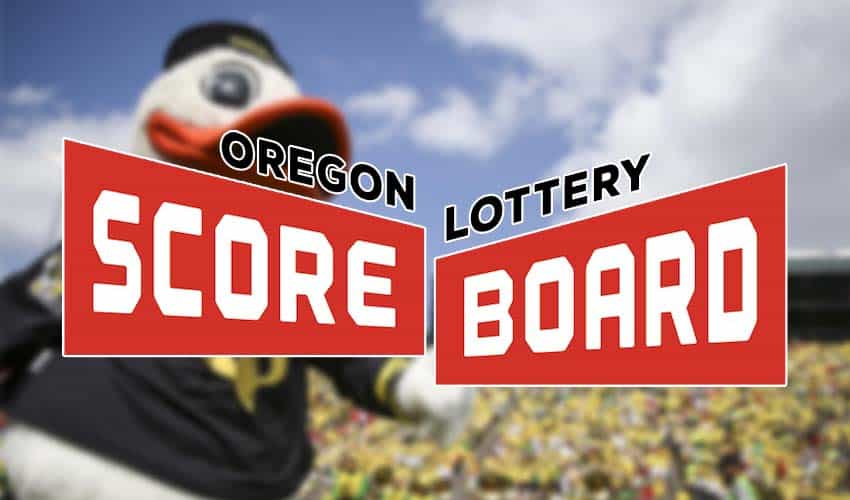 The NFL season's first game is set for September 5 between the Green Bay Packers and Chicago Bear. Although neither one of these teams is from Oregon, the state has a lot riding on the opener.
The Oregon Lottery hopes to have its mobile sports betting app, Scoreboard, up and running by the beginning of the 2019 NFL season. If they meet their deadline, the app will allow bettors to wager on outcomes, prop bets, and futures, all from a mobile device.
The app is still in the testing phase, but Matthew Shelby, public information manager for the Oregon Lottery, believes they're right on schedule.
"We have not identified a specific launch date because we're still integrating the product into our current systems. That is currently on schedule," Shelby said.
Shelby believes that, when Scoreboard finally launches the mobile sports betting apps, Oregon will have one huge advantage over the offshore sportsbooks: "We have a trusted local brand in Oregon."
Football is the big-ticket item, but Scoreboard will also permit bets on professional basketball, baseball, hockey, tennis, auto racing, soccer, and cricket. At this time, no bets made on college teams are allowed, although Lottery officials have said they will revisit the idea at a later time.
"Professional sports is an easier sell to the broader audience. We may revisit [betting on college sports] later on," Shelby said.
To bet on Scoreboard, users must be within Oregon state lines and over 21 years old. Scoreboard's geofencing also prohibits its use on tribal lands in Oregon. Minimum bets start at $1 with no maximums financed through the bettor's linked bank accounts, credit cards, and PayPal.
Because Oregon was originally exempt from the Professional and Amateur Sports Protection Act, which was repealed in May 2018, the state was able to offer citizens the Oregon Lottery Sports Action game.
Sports Action was a parlay game only available for NFL and NBA games, but Scoreboard will allow a full range of bet types and sporting events.
Oregon residents aren't the only ones that will benefit from the sports betting expansion. The state lottery projects that $332 million will be wagered in the first year and $722 million by the third.
The revenue earned by the state will help fund Oregon's Public Employee Retirement System with a small cut going to SBTech, the company in charge of managing the application.