New York Appeals Court: DFS Apps Constitute Illegal Gambling
February 7, 2020
|
Comments Off

on New York Appeals Court: DFS Apps Constitute Illegal Gambling
|
News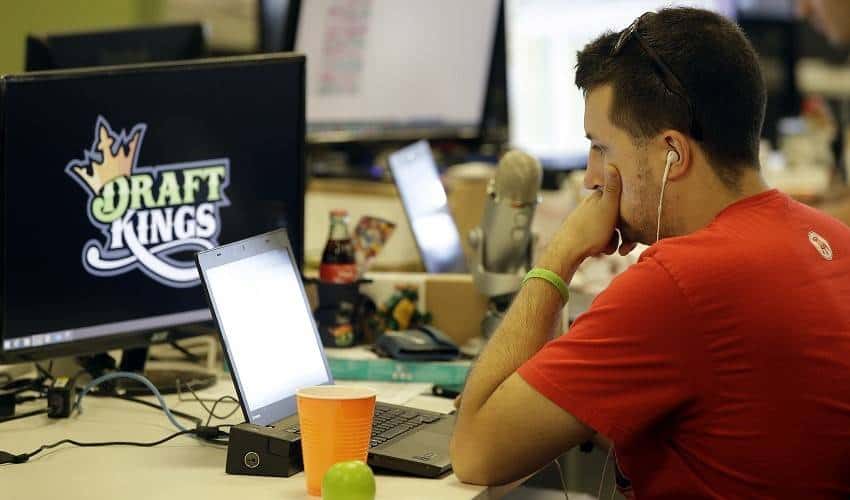 In the United States, your options for online mobile gambling are fairly limited, at least when it comes to opportunities offered by domestic operators.
While a few states have legalized online sports betting and many more look to do so over the next few years, online casino gambling and online poker have seen lagging support in the same legislatures embracing the new wave of local sportsbooks.
However, among the most common real money gambling apps for iPhone and Android devices have been daily fantasy sports (DFS) products from vendors like DraftKings and FanDuel.
These companies have long lobbied various state governments to recognize their products as different and distinct from typical gambling fare, relying on the argument that DFS is skill-based rather than luck-based.
This tack has largely worked in keeping DFS afloat in states where gambling – particularly online gambling – are banned or otherwise restricted.
Nevertheless, on Thursday, DFS was found to constitute illegal gambling in New York, one of the pastime's biggest markets. And though land-based sports betting is legal in four upstate NY casinos, mobile gaming remains barred, leaving DFS homeless in the Empire State.
The New York Appeals Court ruling can be found in its entirety here, though the operative portion informing the judgment reads as follows (emphasis added):
"For purposes of this discussion, we accept the information considered by the Legislature indicating that IFS [Interactive Fantasy Sports] contests are contests requiring skill. For example, research demonstrated that lineups chosen by actual contestants beat those chosen at random and contestants improve their performance over time. …

Nevertheless, skill and chance are not mutually exclusive; they often coexist. The determinative question is whether IFS contests involve a material degree of chance. According to the statement of agreed-upon facts, although participants in IFS contests may use their skill in selecting teams, they cannot control how the athletes on their IFS teams will perform in the real-world sporting events."
It's hard to argue with this ruling from a technical or semantic perspective, as DFS is largely the same as sports betting, which is non-controversially covered by existing gambling laws across the United States.
Still, with New York potentially setting this major precedent, the future for DFS – and DFS legislation and lobbying – is on shaky ground.
Right now, major fantasy operators serve players in more than 40 states, though only a handful have DFS laws on the books.
In most states, companies like DraftKings and FanDuel are operating in a legal gray area, where their product is neither explicitly banned nor explicitly authorized. Should these states follow NY's lead, DFS could be functionally reclassified as "gambling" and so fall under the scope of each state's existing online gambling laws.
All that said, this probably isn't the end of the road for online DFS in New York, as the case is almost certainly headed to the NY Court of Appeals for a final decision.
In the meantime, there's no official word on whether or not New York players will be able to access their DFS accounts, play in new contests (including the just-launched XFL fantasy sports leagues), or be able to withdraw their winnings.
Fortunately, most legal experts believe that the continuing appeals process will allow for continued DFS play, with Rob Rosborough – an expert on NY appeals law – laying out the immediate scenario in a tweet:
Much to unpack here, but most immediately, the State will undoubtedly appeal as of right to the NY Court of Appeals based on the substantial constitutional question, and will get an automatic stay of the order. So #DFS can continue in NY, for now. The future is much less certain.

— Rob Rosborough (@NYSAppeals) February 6, 2020