NFL's Phony "Betting Lounges" Encourage Offshore Mobile Gambling
February 28, 2020
|
Comments Off

on NFL's Phony "Betting Lounges" Encourage Offshore Mobile Gambling
|
News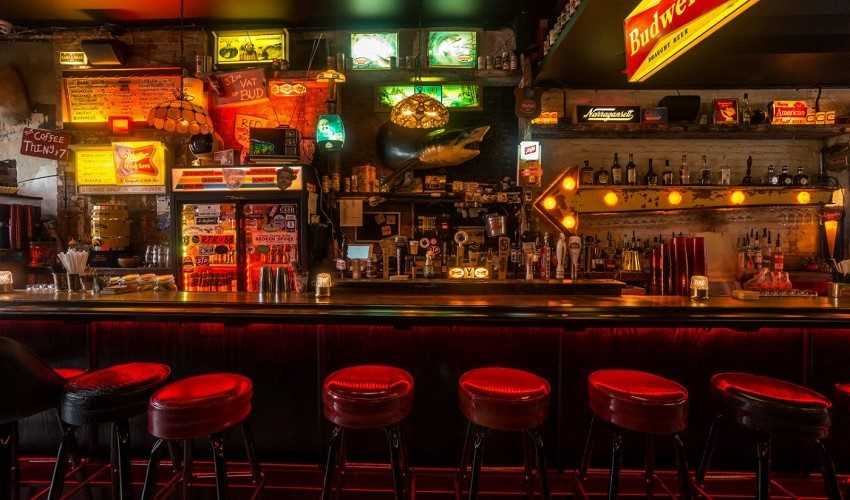 After crying foul about sports betting for years on end, the NFL is trying to have its cake and eat it, too. Fortunately, bettors aren't stupid, and they've seen right through this pathetic charade.
Here's the background:
Last week, the NFL announced a policy change that nominally allows stadiums to install sports betting lounges (sic). But it's all semantics, and the No Fun League has actually done nothing of the sort.
Per Street & Smith's Sports Business Daily, the NFL is now letting licensed and regulated local sportsbooks advertise their betting platforms inside special stadium bars and lounges.
Of course, that doesn't mean that betting will actually be allowed on site. In fact, it means exactly the opposite. Apparently, the NFL still doesn't know what a "sports betting lounge" actually is.
Chris Halpin, chief strategy and growth officer for the league, explained (but not really) the NFL's redefinition of the term:
"We're allowing betting lounges. Similar to daily fantasy lounges today, in an adult, discreet area, there will be a betting setup, but we're not going to have betting windows."
How in the world the NFL can advertise a betting lounge or a "betting setup" that doesn't actually allow sports betting of any kind is something the league has failed to clarify – and probably never will.
Instead, what the public is getting here is two things:
First, the NFL believes it can play both sides by appearing to support sports betting without actually supporting sports betting.
This allows them to take what they perceive to be the "moral high ground" while simultaneously keeping their "family-friendly" image intact (as long as you forget about Antonio Brown, Myles Garrett, Ray Rice, and the never-ending list of other criminals and scumbags perpetually embraced and babied by the league).
Secondly, with this cynical scheme, the NFL can make money off sports betting without appearing to enable or endorse it, which is comically hypocritical considering their public opposition to the practice. The big banner ads in those betting lounges (sic) aren't going up for free, after all.
For bettors, the upshot is simply this: Even though the NFL is allowing sports betting lounges (sic) in stadiums in states that allow legal sports wagering, they're limiting patrons to using online betting solutions.
Honestly, the only difference between what the NFL is doing here and what normal everyday Americans get in every other stadium bar and lounge is that – in these particular venues – people will see ads for state-based sportsbooks front and center. Is anyone really not aware of FanDuel at this point?
If the marketing wonks at these domestic books are clever, you might even see things like a DraftKings® DraftWings™ beer-and-10-piece-bone-in-chicken-wing combo. But you won't see any live lines, and there will be no way to bet on sports at the venues themselves.
In other words, you'll need an iPhone or Android handset, an Internet connection, and an account at one of your in-state sportsbooks.
And if that's the case, you can basically turn any bar or restaurant in the country into a sports betting lounge (sic) simply by having an account at a non-geofenced offshore betting site and gambling on sports while you chug your booze and scarf down your deep-fried fare.
Remember, offshore sites are legal to use even in states without domestic sports betting, and while you won't find ads for these real money gambling apps in stadiums across the land, you can find the sites themselves, sign up, deposit, and bet on everything you can possibly imagine in about two seconds.
The NFL, in the infinite wisdom of commissioner/Satan Roger Goodell, just encouraged more people than ever to skip the nonsense and sign up at offshore sportsbooks.
That, friends, is music to our ears.
And to your bankroll!