Maine Governor Vetoes Sports Betting Bill "For The Children"
January 16, 2020
|
Comments Off

on Maine Governor Vetoes Sports Betting Bill "For The Children"
|
News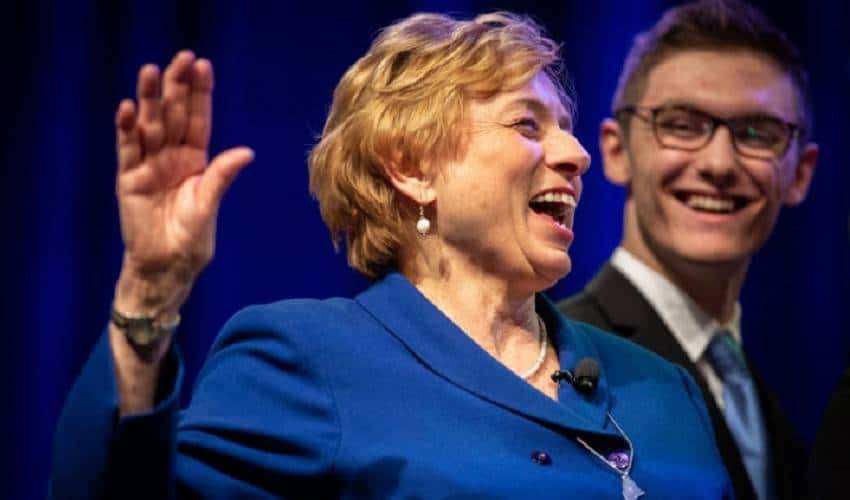 On Friday, January 10, Maine governor Janet Mills (D) vetoed the state's bipartisan sports betting legislation, putting the kibosh on the pastime in the state – at least for now.
In addition to highlighting the non-traditional bipartisan nature of sports wagering legalization – in some states, the Democratic contingent supports the initiative, while in others, the Republican faction does – Mills' actions here seem particularly off-script.
The bill, LD 553, held by Mills since June 18, 2019 (presumably to avoid having her dissent affect her reelection chances, which is a patently austere and revered act for any elected official), would have legalized both land-based and mobile sports betting in the state through domestic real-money gambling apps. Notably, LD 553 had unanimous congressional approval.
Before the veto, Maine was primed to become the 21st state to legalize sports betting in the US. Now, of course, that mantle is likely to go to another state.
The rationale proffered by Gov. Mills is interesting, echoing a sentiment we've heard before – "Think of the children!" – albeit in different and unusual terms:
"As I said in my veto letter, if you legalize it, regulate it, just because it's happening and we know it's happening, then you might as well legalize and formalize and promote betting on the weather, betting on the next election results, betting on the spelling bee champion of Cumberland County. I don't think that's where Maine people are at just yet."
And ya know what? She's right!
The Maine people aren't ready just yet to bet real money on the weather or a grade school spelling champion. Research proves that there's simply no interest for those markets among Maine gamblers.
The people are, of course, more than ready for legalized sports betting, which is why they use offshore betting sites. And thanks to Mills' (hopefully useless) veto, that's exactly what they're going to keep doing.
Indeed, even as Mills claims that her constituents aren't ready for sports betting, her veto missive underlies that (emphasis added):
"Before Maine joins the frenzy of states hungry to attract this market, I believe we need to…thoughtfully determine the best approach for Maine. That approach needs to balance the desire to suppress gambling activities now being conducted illegally and the need to protect youthful gamblers and those least able to absorb losses under a closely regulated scheme."
If Mainers aren't already onboard with sports betting, it seems unlikely that "illegal gambling activities now being conducted" are actually being conducted right now.
So which is it?
Honestly, the answer appears to be "neither."
Despite Mills' claims that children would be targeted – the legal betting age in LD 553 is 21 years old, by the way – there isn't any indication that her move here was motivated by anything other than partisan politics.
Sports betting support, more than any other kind of legislation in recent memory, seems more predicated on parties opposing parties rather than parties opposing bills for substantive, important reasons echoed by the populace at large.
If a Republican is for it, a Democrat is against it. If a Democrat is for it, a Republican is against it. There are certainly exceptions, but this seems so far to be the rule.
Case in point: One of Maine's regions that stood to benefit most directly from the passed legislation was the city of Oxford, home to the Oxford Casino. House Minority Leader Kathleen Dillingham, who represents Oxford and championed the legislation, is a Republican.
"Though there may remain questions concerning potential revenues from this industry, it is clear that many Mainers already participate in sports wagering. I am concerned with our lack of oversight and the absence of consumer protections for those choosing to participate in [black market] wagering."
Right now, LD 553 is on track for a veto override vote, where many lawmakers are bullish on passage. However, if the bill dies this time around, it will be at least another year before Maine residents can legally bet on sports in their home state.
And Tom Brady might be retired by then.