New Hampshire Sports Betting Could Promote Larger Online Gambling Push
January 3, 2020
|
Comments Off

on New Hampshire Sports Betting Could Promote Larger Online Gambling Push
|
News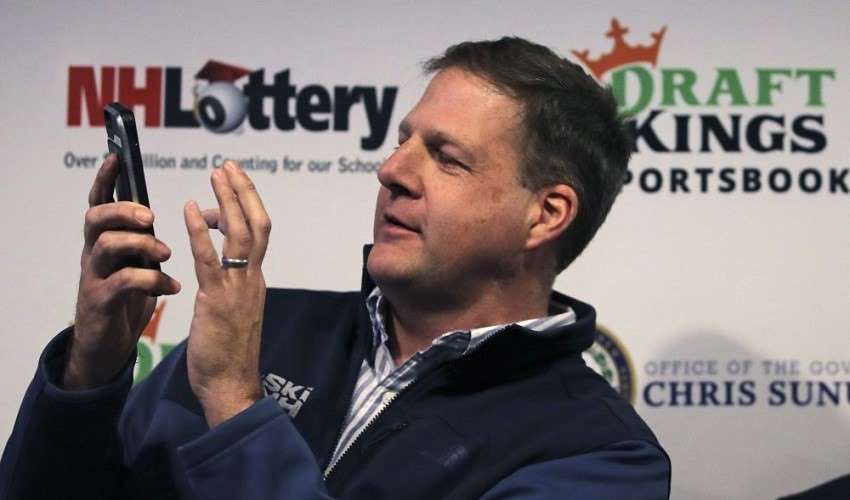 It's no secret that sports betting is just the tip of the iceberg in the world of real money gambling apps, and as mobile wagering continues to get top billing in states with legal domestic sportsbooks, it is the dawn of a new era of gaming.
While some states have rolled out sports betting without the online component in tow (we're looking at you crossways, Mississippi!), other states have embraced the platform for the future it undoubtedly is, and they're already seeing gains.
Perhaps no state has taken to the app-based gambling model more than New Jersey, where online wagers outpace brick-and-mortar bets at a clip of five to one. While the numbers are lower for online casino play, they're still significant, and many states are keeping an eye on the Garden State as they consider expanding their sports wagering markets to full-blown online casinos.
One such state is New Hampshire.
On January 1, online sports betting went live in NH, and within the first day, more than 6000 people signed up to wager via the New Hampshire Lottery's DraftKings betting app.
Just 24 hours after launch, these users – many of whom traveled across the border from Massachusetts (where sports betting legislation is still mired in congress) – had risked some $250,000 on the games of the day.
The first bet, naturally, was placed by Republican Governor Chris Sununu, who signed the HB 480 sports betting bill into law back in July 2019. Equally naturally, Sununu put $82 on the New England Patriots to win Super Bowl 54. Many bettors undoubtedly followed suit, though they also put a fair amount of money on basketball and hockey contests.
Per Eric Corson of Buffalo Wild Wings (which has a license to operate as a physical sports betting hub in New Hampshire), the wagering was brisk and bodes well for storefronts in the area.
"You have people come in and they're NFL fans. You have people come in and they're NBA fans, NHL fans. This gives them all an opportunity to get engaged with certain functions when it comes to the picks, props and the betting. I think it's something that, as the word gets out more and more and people get engaged with it, then we'll get more and more business coming from it."
Charlie McIntyre, executive director of the New Hampshire Lottery, was brief and to the point on the subject of the sports betting launch:
"Clearly there is strong consumer demand that will only grow as we market this new and exciting product."
New Hampshire, historically, has been fairly resistant to gambling across the board, but the excitement around the state lottery's sports wagering product – and its immediate overwhelming popularity among both residents and visitors – could push the state to seriously consider legalizing online poker and casino gaming down the road.
Sports wagering in and of itself is a sought-after product, though the revenue – even with a model like New Hampshire's where the state receives 50 percent of the sportsbook haul – is relatively scant compared against the historical revenue rates for slots and table games.
In NH, for example, the aforementioned $250,000 in betting handle turned in the first full day of live sports betting will only generate about $7500 for state coffers (assuming an average book hold of six percent). To make a real difference, full online gambling is the logical conclusion.
To that end, New Hampshire must also understand that serious competition exists in the form of legal offshore betting sites, all of which offer not only robust sportsbooks but also hundreds of casino games, daily poker tournaments, and international horse racing betting.
If New Hampshire can piece together a complete gambling package in the near future, it will better serve every resident's interests going forward.