Michigan Omnibus Gambling Bill Coming Home For The Holidays?
December 11, 2019
|
Comments Off

on Michigan Omnibus Gambling Bill Coming Home For The Holidays?
|
News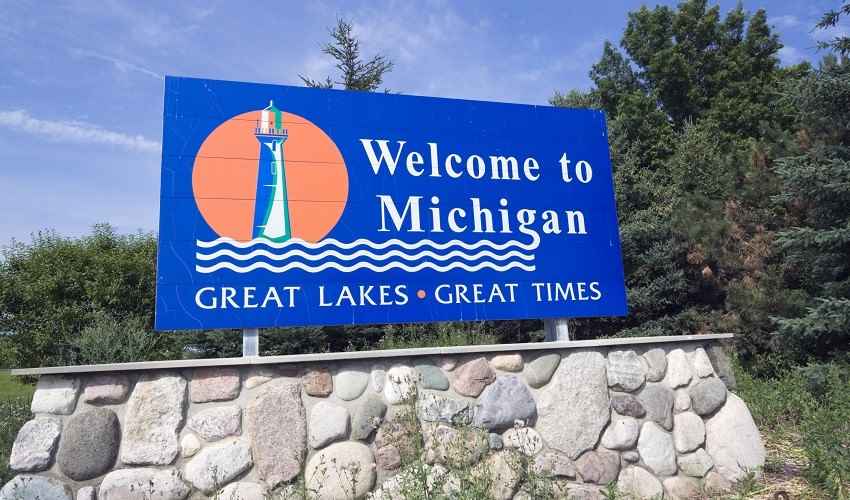 Michigan is on the cusp of becoming one of the gambling industry's most forward-looking states as an omnibus gaming bill appears headed for passage as early as this week.
The Lawful Internet Gaming Act – or HB 4311 – is one of the most comprehensive, all-inclusive pieces of gambling legislation in America.
Not only would the bill legalize online sports betting like several states have courted over the past year and a half, but it would also legalize daily fantasy sports (DFS), online poker, and online casino gaming.
While DFS is available in most states and Internet-based sports wagering is rapidly catching on since the Supreme Court overturn of the Professional and Amateur Sports Protection Act (PASPA) has prompted over a dozen states to legalize the practice, online poker is less common, with only five states offering the pastime.
Online casino gaming is even rarer still.
In fact, if HB 4311 becomes law as expected, Michigan will be only the fourth state in the country to offer real money gambling apps for online casino gaming. The others on this list include Delaware, New Jersey, and West Virginia, though WV has yet to launch any Internet gaming products outside of sports betting.
While nothing is certain until the bill passes the state Senate before adjournment Wednesday and receives the governor's signature, it looks like HB 4311 is effectively a foregone conclusion.
That wasn't always the case.
After a false start during the 2018 congressional session where a similar bill made its way through both chambers before being vetoed at the last second by outgoing governor Rick Snyder (R), HB 4311 was introduced and received less than warmly.
Early on, Governor Gretchen Whitmer (D) was opposed to the bill's initial structuring, arguing that the tax rate was too low for the state's interests and could cannibalize Michigan's lottery revenues.
Speaking about the need for that revenue (which provides upwards of $1 billion per year to the state's public education initiatives), Whitmer earlier this year told Michigan Radio where her priorities lie.
"I've said very clearly, over and over again, that protecting the School Aid Fund, ensuring that we get every dollar back into the education of our kids is my top priority. So I'm going to have a hard time supporting anything that doesn't protect that goal."
As part of her efforts to prevent hemorrhaging money from the lotto, Whitmer asked legislators to remove online slots from their proposal, while also requesting that taxes be doubled.
While this was not tenable (bill sponsor Brandt Iden called it a "non-starter"), an agreement has finally been reached that should keep the state's education platforms well-funded going forward.
Better, the bipartisan plan – as modified – has the support of all three commercial casinos in the state as well as the 23 tribal casinos currently in operation in MI.
The agreed-upon licensing fees and tax rates set forth by the bill are as follows:
Online sports betting license: $100,000 plus $50,000 application fee and $50,000 annual renewal fee
Online sports betting tax rate: 8.4 percent
Online casino/poker tax rate: 20-28 percent, scaled by revenue
Commercial casinos pay an additional 1.25 percent municipal tax
While Whitmer has not publicly stated that HB 4311 will receive her stamp of approval, odds are that the legislation will become law within the next week or two, as indicated by the language in her office's statement on the matter:
"The governor is pleased with the progress made on gaming over the course of this year… [HB 4311] is a good, bipartisan solution made possible by working together on a complex issue, and the governor looks forward to closely reviewing this package once it hits her desk."
It remains unclear what Michigan's policy towards offshore gambling apps will be once domestic casino, poker, and sports wagering are offered from state-regulated operators. However, most states have simply ignored their overseas competition in the gambling market, with only New Jersey taking a stand against such services.
Chances are, if you live in Michigan and already have a reputable mobile gaming app you enjoy, you'll be able to continue using it for the foreseeable future.