Is Bitcoin Betting Actually Real Money Gambling?
March 11, 2021
|
Comments Off

on Is Bitcoin Betting Actually Real Money Gambling?
|
News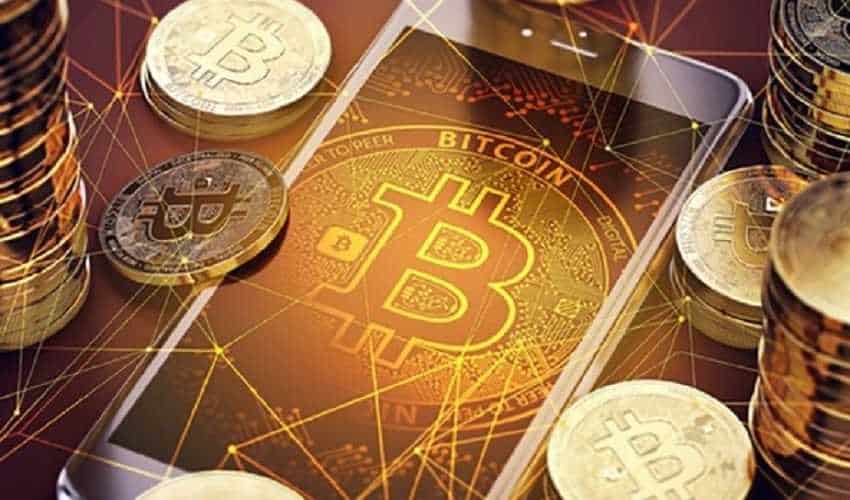 Ever since Bitcoin hit the scene in 2008, there has been a raging debate as to whether or not it – and by extension, all cryptocurrency – is actual "real" money.
Naturally, we here at Real Money Gambling Apps are intimately familiar with and interested in this debate.
After all, we discuss the industry surrounding legal online casino games and sports betting, and all of the sites at the top of the industry support Bitcoin and other cryptos as a matter of course.
For members of these sites (including us), there's never really been a functional question of whether or not BTC is real money, because for all intents and purposes, it sure seems to work that way.
In fact, the entire online gambling market is rapidly going the way of Bitcoin exclusively.
Sites like Bovada advertise quick, easy BTC deposits with their Zelle-to-Bitcoin banking option, and many sites even have special membership tiers for players who use Bitcoin exclusively when funding their online bets.
And even those operators that don't have dedicated BTC memberships typically do offer enhanced Bitcoin bonuses when making deposits.
Finally, at all reputable real-money online gambling vendors operating internationally, you can claim rapid same-day payouts via crypto and only crypto.
In all major respects, Bitcoin and altcoins offer the best way to gamble online.
That said, when it comes to the legal mobile gambling market, the true utility of Bitcoin – or, rather, the utility of the blockchain system birthed by Bitcoin – isn't even off the ground.
In other words, the model that's currently in place is the tip of the iceberg, not the top of the mountain.
The real future of Bitcoin – as well as the future of online casino gambling, sports betting, poker, etc. – has to do with Bitcoin's more technical aspects, not simply the fact that it's being used as a convenient, valuable currency of trade at the best gambling sites.
We are, as stated, talking about the blockchain.
If you type "Bitcoin betting" or any similar permutation into a Google search, you'll get all kinds of results. Most sites are, of course, scams, but you'll come across legitimate operators and news outlets, too.
And if you have time to do an actual deep dive, you'll start to see what Bitcoin's blockchain concept might bring to the table in the near future.
First off, the blockchain could be used by online casinos as a mechanism to verify – in a public and immutable way – that all the electronic casino games offered by a given operator (or that make up the shared portfolio between any network of casino sister sites owned by a given company) are provably fair and audited in a timely manner.
The blockchain could record all relevant technical statistics of a site's gambling software to ensure that members get a guaranteed payout rate, and it would let savvy players see what their real-world chances are to win any specific game.
While the best sites already offer this information publicly, tying it to a blockchain would make even the most die-hard skeptic rest easy knowing that every last thing is on the up and up.
Of course, the blockchain's open ledger concept isn't just for gambling transparency.
Online betting sites – particularly online sportsbooks – could also use the blockchain to offer true P2P (peer-to-peer) sports betting.
While most bettors enjoy the house-banked sportsbook model and always will (as they get the reliable odds and the biggest potential payouts this way), there is demand for a "betting community" where individual players can specifically wager against other individual players.
Think of this as one-on-one betting.
While such markets do exist in some scattershot, under-the-radar way, there are no mainstream solutions yet, simply because the cost of a central operator acting as a broker is so high that all parties involved would be better off placing their wagers with the house as normal.
But that's strictly due to the limitations of current mature technologies.
With blockchain integration on the server side, hosting such P2P wagers would cost very little, allowing any operator to charge bettors a minimal fee for the privilege of using their guaranteed betting network.
Bettors could wager against their real-world friends with all funds appropriately earmarked and available. No more would a $20 bet against your buddy devolve into a friendship-ending nightmare of bitterness and bad feels.
With blockchain betting, you'd be making the same risk you were going to make to begin with, only you're betting against someone you know personally.
Hey, if you're going to lose, wouldn't you rather your pal got the money than some random strangers on the Internet? You might at least get a hamburger and fries out of the deal.
Well, that can all be facilitated by the blockchain, and online sportsbooks wouldn't lose out. Whether you win or lose, the book wins, and those small piecemeal fees – which would be considerably smaller than the typical vig you'd get on a favorite or 50-50 line – would add up to more profits.
The sportsbook would be better off financially, as would all its players, win or lose.
Which, of course, is a win-win scenario.
Now, these are just two very basic examples of how blockchain betting can usher in a new age of legal online gambling in a way that benefits everyone involved.
Online poker could reap the same results, with games that are much more secure and make it impossible for even the sneakiest card sharp to get away with so much as an unearned dime.
Online bingo would similarly benefit, as would every kind of specialty game you can think of. Even online horse racing betting could be made more secure and more profitable for everyone.
Granted, none of the above answers the core question of whether or not Bitcoin is actually real money.
That is largely a philosophical matter to begin with.
While we believe Bitcoin is real money (and, frankly, far more real than the fiat currency everyone relies on day in and day out), it's also something else.
It's an entire new way of securing financial activities – and financial markets themselves – over the Internet.
And that's better than good enough for us!