New Iphone 7 Release And Implications For Online Gambling
February 4, 2017
|
Comments Off

on New Iphone 7 Release And Implications For Online Gambling
|
News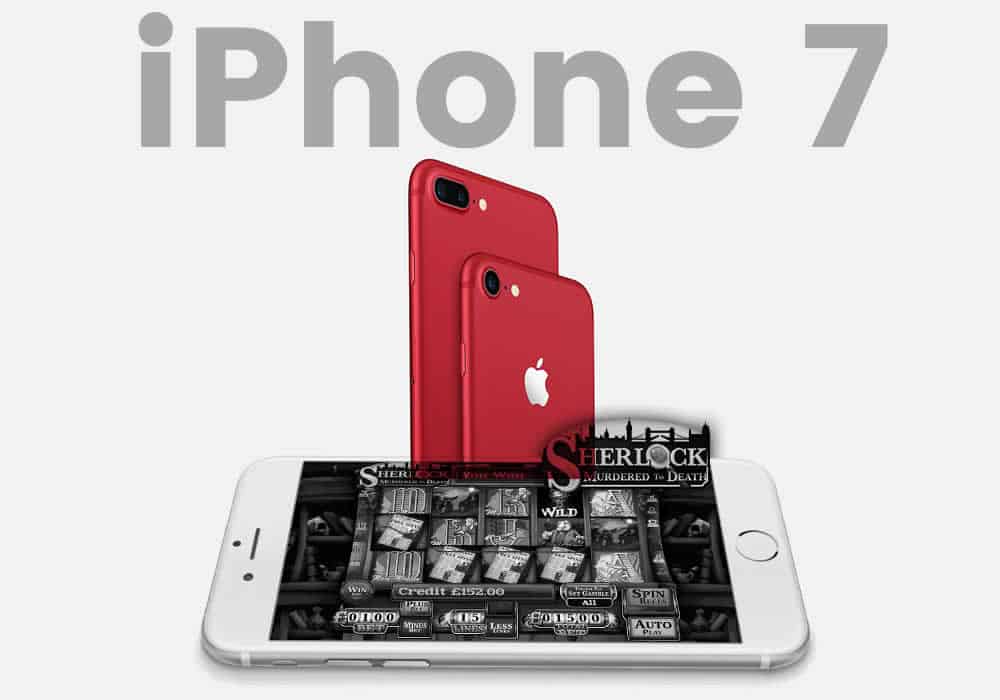 The iPhone is the single most popular smartphone in the world, and it's largely considered the current flagship product of Apple, the largest company in the world in terms of market value. A new iPhone coming out has often meant big sales records and a ton of hype, but that's not necessarily the case this time around. Apple has been running into some issues, many of which include their smartphone product, and it could have some implications for people who like to gamble online.
Sales Slump
To understand the context and where things are for Apple, you have to consider first that this year has been the first time their sales have dropped for well over a decade. Their growth has ran into stagnation, and a lot has been riding on the release of the iPhone 7 along these lines. Normally when a new version of this product comes out, there are huge lines around the block and major sales records being broken. However, this particular version has some big issues that could keep this from happening and put Apple in a precarious position in the process.
The Core Issue With the iPhone 7
With previous versions of the iPhone, there have been big advancements and innovations over its predecessors. With the seventh edition, however, we aren't really seeing that. What many are seeing is simply an iPhone 6 with the 3.5mm audio jack removed, a sacrifice made to help achieve a thinner device. However, this also leads to issues like users needing to purchase a special dongle to be able to use their regular ear buds and headphones, another point of sales for Apple that many users are resenting.
So what is there to look forward to with this new version? There are two big changes for the better. The first is that the home button has improved. The second is that the camera has been improved with a dual lens setup, which expands on how the iPhone 5 virtually single-handedly destroyed the "point and shoot" camera market. While these are changes that are definitely for the better, they aren't really over-the-top advances that we have seen before in previous models, and it's hard to see how these changes along with the slightly thinner form factor will push sales, especially with the disappearance of the audio jack.
Implications for Mobile Gambling
Whenever a new device like this comes out, especially from Apple, the new innovations that it sees often have implications for mobile gambling apps and environments that could incorporate the changes in technology. Interestingly enough, this is actually the first change we can think of that might actually hurt the overall experience for players. The thinner form factor isn't something that we imagine many people getting super excited about, and though it's impressive from a technological standpoint, from a practical point, the lack of an audio jack is going to keep some players from being able to use audio.
The bottom line is that these changes aren't the best for players, and we won't be surprised if people who regularly enjoy iPhone gambling end up preferring the 6 (and possibly even the 5s) over the 7 because of these issues. After Apple purchased the Beats brand of headphones and ear buds, many products of which are wireless and operate via Bluetooth, we won't be surprised to see them pushed heavily in another money grab in conjunction with the audio-jackless iPhone 7. Along these lines, it seems that players would have to shell out more money for the experience they already get on an iPhone 6 without any special adapters or change in headsets.