Apple Draws Fire Over Vague Apple Watch Claims
June 1, 2017
|
Comments Off

on Apple Draws Fire Over Vague Apple Watch Claims
|
News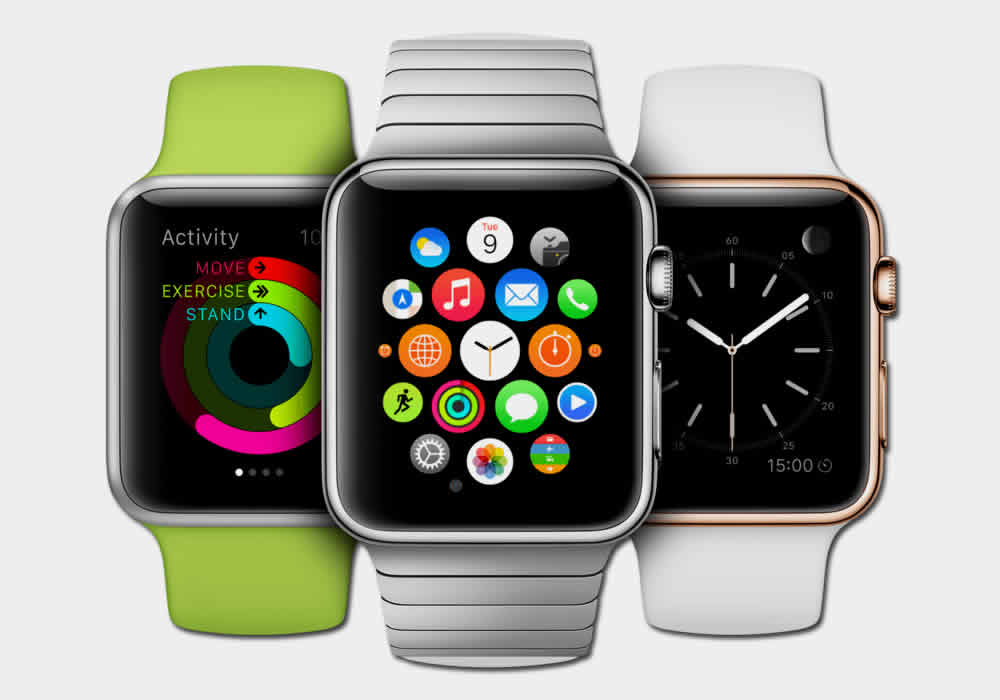 Apple CEO Tim Cook made bold, yet quite vague, claims about the sales numbers for the latest iteration of the Apple Watch earlier this week. Not only did he claim that the Apple Watch is on track to set a holiday sales record, but he also said that it is on track to post its best quarter yet and that sell-through numbers for the watch are set to break all previous records.
These comments came in the wake of the International Data Corporation's most recent figures, which show that Apple has only sold 1.1 million units of its smartwatch during the third quarter of 2016. This is significant because that number is a staggering 71 percent drop from where it was a year earlier. Interestingly enough, though, despite all of the positive assertions, Apple has thus far refused to release any concrete figures to dispute the IDC's findings.
Reporting Discrepancies and a Lack of Interest
According to a senior research analyst at IDC, there is a marked difference in reporting methodologies when it comes to the firm's reporting versus Apple's reporting.
It's also worth noting that the overall market for wearable tech actually experienced a 3 percent growth. Fitness bands like Fitbit, Xiaomi and Garmin made the top three spots for the overall category, with Apple falling just behind in fourth place. While the smartwatch market seems to be struggling, the fitness bands appear to be thriving.
Though Apple is not the only company with a lagging smartwatch, it is in the spotlight. Since its initial launch, the Apple Watch has really failed to gain much traction with all but the most die-hard Apple fans. Despite Apple's long-standing reputation for delivering intuitive, innovative products, the release of their smartwatch was a stark departure from this.
The General Uselessness of Smartwatches
Overall, the watch is fairly unintuitive and also quite limited in terms of what it can do and how useful it actually is for consumers. It was touted as technology that would keep users connected to the digital world while not interfering with real-world moments, but by and large that isn't really the case. There is a very limited selection of apps that are compatible with it, and many of the ones that are offer nothing but the most basic of functionalities. Users still need to have their phones within a few feet of the watch for it to sync properly, and though they can get notifications for emails, calls and text messages, they cannot respond without pulling out their phones.
Another feature that was meant to be a big selling point of the watches is the ability to play games more conveniently. Specifically, the Apple Watch was supposed to be able to expand and revolutionize the mobile gambling market. As mobile slots and poker apps have blown up in popularity in recent years, software companies were expected to excitedly jump onto the smartwatch bandwagon and release new titles that would be compatible with Apple Watch interfaces.
Surprisingly, not a single gaming company did so. Typically, software developers are very quick to jump on any new form of technology or software that will allow them to gain an edge over the competition, but in the case of the Apple Watch, there was little to no excitement. The few titles that were released with smartwatch compatibility absolutely flopped and were quickly written off as a failed experiment. The unintuitive nature of the smartwatch, combined with the impossibly small screen and strictly limited functionality makes them an almost completely useless platform for any sort of mobile gaming.
It is possible that future generations of the Apple Watch will see improved functionality and a more useful range of operation, but for now nobody should be surprised if Tim Cook was simply blowing smoke.