The Future For Online Gambling In The Hands Of Congress
December 24, 2017
|
Comments Off

on The Future For Online Gambling In The Hands Of Congress
|
News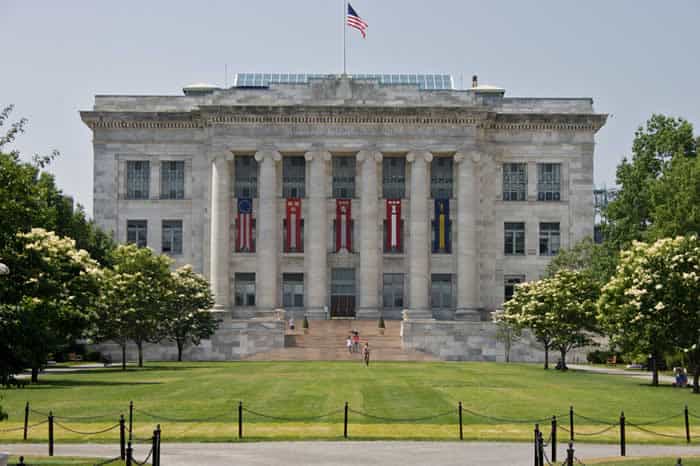 Harvard's Medical School Division on addiction released their findings from their study of online gambling addictions. This is the most extensive research of online gambling ever orchestrated by the division and the results might surprise some skeptics.
The new study says that peoples fear of internet gambling causing a higher gambling addiction rate is unfounded and that their findings show people exposed to 24/7 online gambling sites and mobile  gambling applications does not increase gambling addiction.
The study was conducted over a two-year period and included online casino gamblers, online poker players and online sports bettors. The results showed that 95% of online gamblers showed moderation in their wagering tendencies while the other 5% showed signs of excessive or uncontrolled addictive behavior.
Data of 200+ players who frequent the Las Vegas USA online casino had their time over a nine-month period analyzed by the division. Surprisingly, data showed that average players only visited the casino site once every two weeks and generally lost about 5.5% of the money they wagered.
The division also analyzed data from other University studies that looked at online poker players. Bovada Casino provided more than 2 million online poker transactions over a six-month period for the study. The results showed that most players paid about a dollar an hour of play and only played 4.88 hours in that six months.
A 2007 E-commerce and Online Gaming Regulation and Assurance (eCOGRA) study showed that most online poker players were responsible and balanced. Most players only went to gambling sites two or three times a week and gambled for only 1-2 hours a trip. The data also showed that players usually only took an average of 6% of their bank roll to the table and generally lost an average of $1.20 an hour.
The study also supported findings from a 2011 paper written by former Harvard Addiction staff, that despite overwhelming predictions that online gambling would lead to an increase in gambling addictions the problem gamblers have remained steady over the past 35 years and compulsive gamblers have declined from 7 in a 1000, to 6 in a 1000. They also concluded that the massive growth of casinos in the states have not lead to higher addiction rates as previously believed. They also state that about 75% of people who become addicted to online gambling usually suffer from other addictions such as smoking, drinking or drug abuse.
This Harvard study is important based on what is going on in the United States right now, Nevada, New Jersey and Delaware all launched regulated online gambling services with the anticipation of creating big sources of revenue for their states. This study is also important because it was independent and not a result of pro-gambling or anti-gambling funded research.
Sheldon Adelson, a billionaire casino owner recently announced he was "willing to spend whatever it takes" to stop online gambling and claimed that it was a moral issue for him. His argument is that it will create more addicts and endanger poor and young Americans. Not only that, he believes that online casinos have no safe guard to keep minors and addicts from betting their house and lives away. He goes on to say that internet profits may be great for land based casinos in the short-run but in the big picture it is "suicidal" for the casino industry and will eventually eat away all the profit margins for land based casinos and rid America of thousands of jobs.
Whatever the US outcome of online gambling is the Harvard study should put some doubt on the public concerns that online gambling leads to more addictions.
Study conducted by:  Harvard Medical School Division on Addiction