FuboTV Secures Licensing For Real Money Gambling in Iowa
September 2, 2021
|
Comments Off

on FuboTV Secures Licensing For Real Money Gambling in Iowa
|
News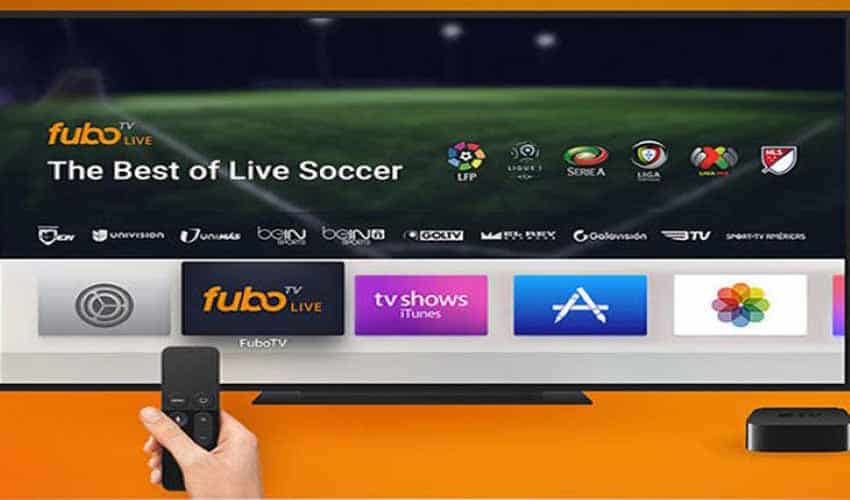 Real money gambling apps have finally made their way to the TV screen. Or maybe it's the other way around. FuboTV just secured approval from the Iowa Racing and Gaming Commission to pursue sports betting operations.
FuboTV to Welcome Real Money Gambling
By entering a partnership with Iowa's Casino Queen, FuboTV was able to fulfill the state's requirement of operating with or from a brick-and-mortar casino. We are likely to see the service partner with other casinos as they expand across the US.
Iowa's greenlight of approval will make it the first state to offer a live-TV betting platform. Additionally, the streaming service has requested rights to offer real money gaming options in four other states including Arizona, Indiana, New Jersey, and Pennsylvania.
FuboTV has only a small fraction of subscribers in comparison to larger competitors such as Netflix or Disney+. However, trailblazing the path towards live gambling may give the platform the competitive edge it needs to become a household name.
The streaming platform plans to roll out free-to-play games along with other features starting today. The new features will be available on mobile gambling devices but can all be played directly on the TV screen.
Slowly Securing Subscribers
Timing for FuboTV has never been better, as they will hold exclusive streaming rights to CONEMBOL through March 2022. This means that they will be the only service offering video streams for South American Qatar World Cup Qualifiers.
However, it seems like FuboTV is taking baby steps on this business venture, waiting to roll out a sportsbook until later. Executives at the company have said that they project this rebranding to take anywhere from 2-3 years.
Even so, the group has been quick to act. Free-to-play games are a start, but FuboTV has several plans in store to help its brand grow into a fully-fledged sportsbook.
FuboTV is aiming to create a more personalized gaming experience by gathering data from both their sportsbook and TV platform. They plan to utilize these data points to suggest betting lines to sports fans, keeping them engaged.
Issues To Consider
While FuboTV has some brilliant ideas to bring to the gambling industry, it has been quiet regarding some of the more important information for patrons. The streaming service has not addressed its plans for payment methods and billing.
For example, if you are watching from a family account will your deposits be charged to the card on file or can you add a different card?
Will bettors and gamblers be able to use cryptocurrencies and take advantage of bitcoin gambling apps or ethereum gambling apps to use crypto as their primary banking option?
Additionally, a FuboTV subscription comes at a steep price with plans starting at $64.99 per month. Offshore gambling apps are free for all players and have been for decades. Will bettors be willing to pay that much to have access to an inexperienced sportsbook?
These are questions that should be considered by gamblers, especially if they aren't being considered at FuboTV.
Source: BusinessWire