Bovada Gambling App Keeps Political Betting Market Alive
December 2, 2020
|
Comments Off

on Bovada Gambling App Keeps Political Betting Market Alive
|
News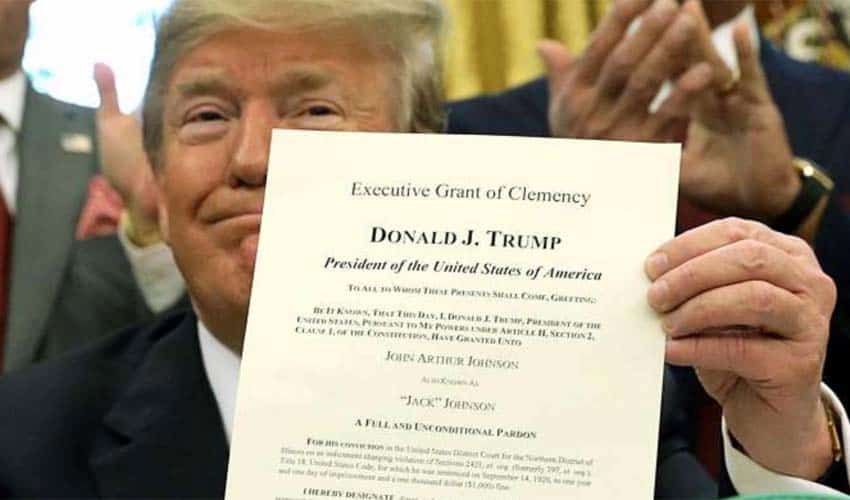 President Donald Trump faces the grim reality of a Joe Biden Presidency, yet to gain traction on any of his team's legal challenges. The gambling apps offering political betting lines officially closed the action on the election odds. Many of the most popular ones have yet called a winner and payout bettors.
Flashback to 2016, Irish bookmaker Paddy Power prematurely dished out over five million dollars to Hillary Clinton wagerers. And they were not the only ones. This time around, betting sites are being more cautious and sensitive to the election process's volatilities.
With all the 2020 Presidential election lines closed and the Senate and House election odds for that matter (well, except Georgia), gamblers have moved their bankroll to other more enticing markets like the NFL and the upcoming NBA season.
But industry-leading gambling app Bovada, continues to produce exciting new lines for political betting. Bovada, along with many sportsbooks, released odds on the 2024 Presidential election already. Bovada's features offer incredibly more robust lines than its industry counterparts.
This includes betting lines for the outright 2024 election winner and odds for each party's candidates. There are over 30 options for 2024 Presidential election Democratic candidates and over 60 for Republican candidates. Plus, more upon request.
Recently what has kept the political betting market active are occasional prop bets on different lawsuits or policy decisions. Some even provide divorce props and death props for the poor Orange Man.
But Bovada brought something different and exciting to the table too. Something that I'm not sure we have seen before – Donald Trump's presidential pardon betting odds. As President Trump gears to step down from office, he has a long list of indicted people he could grant clemency to.
This is an authority practically every sitting US President has exercised; Barack Obama pardoned 212 people and commuted the sentences of over 1,700. So far President Trump trails those numbers by a large margin. He has pardoned 28 and commuted only 16 sentences.
But does anyone remember who Obama pardoned? I certainly don't, and that's probably because the most notable figures were James Cartwright, a retired US general who lied to the FBI for giving an interview with an author, and Willie McCovey, a former MLB player convicted for failing to report $10,000 in taxes.
The others were non-criminal drug offenders, small household names, etc. But Trump so far has pardoned some figures that we already know – most notably Michael Flynn. The Bovada odds cover some tantalizingly interesting choices Trump faces. These include pardoning himself, his family, and Mueller investigation stars such as Steve Bannon, Paul Manafort, Rick Gates, and George Papadopoulos.
Bovada continues to push the market ahead or give it a nudge every once in a while, so we're interested to see what our other favorite real money gambling apps have to offer as well. For now, we wait.