Android Sports Betting Apps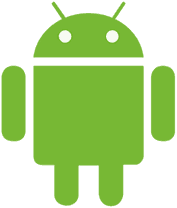 Availability to an Android sports betting app is very different in the Google Play store than other areas of the World Wide Web. There are multiple real money gambling apps available for download on the internet, but that is not the situation in the Google Play store. Big G plainly states in its bylaws that, "We (Google) don't allow content or services that facilitate online gambling, including but not limited to, online casinos, sports betting and lotteries, or games of skill." That is pretty straightforward stuff, and this change in opinion arrived in September of 2013. So if you own an Android smartphone or tablet running on some Android OS, and this includes the majority of digitally connected mobile devices on planet Earth, what options do you have if you want to enjoy some real money gambling? You'll run into the same scenario when it comes to any Android gambling apps. Apple is a bit more liberal with their gambling applications, but you'll find that the best iPhone sports betting apps are not found in the iTunes store.
Actually, you have plenty of legal choices, whether you live in the United States, the UK or any other country. And instead of having to search through the thousands if not millions of applications and games available in Google Play, you will simply head to the browser window on your mobile device, type in the URL of the website which offers sports betting Android app support, and you are in business. Where do you find these legally licensed and legitimate websites which support Android's 4.4 KitKat, 4.3 Jelly Bean and older operating system versions? You can go to the largest search engine in the world, Google, just like we recently did in a test search. Typing in "legal android sports betting apps" on a US based laptop, the result was 1,260,000 web pages with that search term. So all you have to do is browse all of those pages, research the legitimacy of the websites' licensing, choose a legally licensed sportsbook, and you are off and running.
Obviously, most people do not have the amount of free time required for that mind-numbing task. Fortunately, as industry consultants and Internet sports gamblers ourselves, we have already compiled a list of companies which support Android tablet and smartphone access (you will have to have an Android 4.1 operating system or newer), while also maintaining legitimate licensing in a jurisdiction where online gambling had been legalized. These sites support players from the United States, the United Kingdom, Europe, Asia and most every country, and allow you to bet on the NFL, NBA, MLB and NCAA sports offerings. You can instantly place a wager on sports contests or events, wager the side, line or total, or attempt to make a prediction on a prop or futures bet. And many of the sites do not even require a download.
Technology in recent years has allowed web developers and designers to include special coding that directs a website to perform a diagnostic check of your PC or mobile device when you access that site. To ensure that your Android sports betting app provides a reliable and speedy experience on your big screen Galaxy S4 smartphone or smaller-screened Motorola Droid Mini, this software takes into account your screen size and aspect ratio, and then customizes your user interface for your particular device. This means that placing a money line bet on a Yankees - Red Sox game on a 10.0 inch tablet screen is just as seamless as placing a futures bet on the Jacksonville Jaguars to play the Arizona Cardinals in next year's Super Bowl on a 4.3 inch smartphone display. And when you access a legally registered website, usually licensed in offshore locations which are more friendly towards online gambling, you enjoy a legitimate, reliable, safe and secure experience.
So finding a decent Android sports betting app by browsing third-party developers and unknown companies in Google Play is thankfully no longer an option. For real money gambling, turn to a site which has been offering Internet sports betting for years, which is legally licensed, and which has a vested interest in keeping you satisfied as a customer. This will guarantee competitive lines and numbers, a wide range of sports betting options, and in some cases, access to new and exciting live in-game sports wagering. Sports betting on Android devices can be legally enjoyed no matter your jurisdiction, KitKat, Jelly Bean and other operating system versions are supported, and intelligent technology adjusts for your display size, delivering the perfect user interface for your device. Ready to get started? Just click through the links provided here for legally licensed, reliable and trustworthy online sportsbooks which allow real money gambling on your Android device.
Here are the specific steps for accessing Android Real Money Sports Betting Apps:
1. Select one of the trusted sports betting sites from the menu below. We have only included the top sportsbook brands that have been reviewed extensively and found to exceed industry standards on all levels.
2. Follow the instructions and prompts provided during registration that involves entering some personal data and only takes a few moments.
3. Once you are registered, look for the 'Mobile' tab on the sportsbook's homepage. This will be where you find access to the mobile optimized or downloadable mobile application that will allow you to enjoy sports wagering on your Android smartphone or tablet.
4. Once you have accessed the mobile betting interface, you are free to select your betting lines and wagering options and get into the game.
5. We do recommend that you review the terms and conditions of any bonuses or promotions you're interested in to make sure you understand the requirements for claiming any offers.
Top USA Android Sports Betting App
Bovada Sportsbook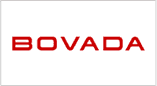 50% Bonus Up To $250
When it comes to secure and high quality Android sports betting apps, Bovada distincitively provides the safest and most trsuted sportsbook apps that work on Android devices. They offer a strong selection of betting lines and wagering options, and a nice 50% match bonus up to $250 on your first deposit. Account registration is fast and easy, and the mobile sportsbook is incredibly user friendly and easy to navigate. I use it just about every weekend and have never been disappointed with my experiences. Their live betting is a really dynamic part of the application.
Real Money Mobile Sportsbook Apps
#
Gambling App
Compatibility
Bonus
USA
Rating
Review
USA Sportsbooks
1
iPhone, iPad, Android, Windows
$500

Visit Site Review
2
iPhone, iPad, Android, Windows
$1,000

Visit Site Review
3
iPhone, iPad, Android, Windows
$1,000

Visit Site Review
4
iPhone, iPad, Android, Windows
$300

Visit Site Review
6
iPhone, iPad, Android, Windows
$500

Visit Site Review
Non USA Sportsbooks
USD $ / British Pound Sterling £ / Euros €
7
iPhone, iPad, Android, Windows
See Site

Visit Site Review
If you enjoy sports betting on your Android device, then you may also like Android casino applications that allow you to play popular casino games for real money on your Android smartphone or tablet.
Where is the Best Real Money Android Sports Betting App, and How Can I Get it?
The best Android sports betting app which supports real money gambling is not an application at all. At least not in the true sense of the word. While some trustworthy and reliable Internet sportsbooks do offer downloads for your smartphone, tablet, laptop or desktop PC, most also provide an instant play option these days. That is because they understand the 21st century Netizen demands the quickest and easiest experience possible in anything he or she does online. That means if the NFL season is starting today and you want to open a real money gambling account at a responsible and legally licensed sportsbook, you may not mind downloading software, but you would probably prefer not to. You want to head straight to a sportsbook website, make a deposit and begin betting. Fortunately, technological advancements in web design the last year or so make that not only possible, but prevalent.
Responsive sports betting websites respond to your particular display before they deliver your user interface. This employs your entire screen, and removes the bothersome need for pinching and zooming on 99% of current smartphones and tablets which traditionally have smaller display sizes than laptops and desktops. This means that a sports betting Android app download is usually not required. Some websites will deliver a richer experience with a download, and that choice is certainly up to you. But a sportsbook is not as visually dependent on your enjoyment as is an Internet casino or poker room. You just need to see the bets, lines, numbers, sides, totals, prop and futures bets which are offered on the NBA or MLB game you want to wager on. And you need to know that your bet will be placed quickly, you will receive betting confirmation just as rapidly, and your banking options are safe, secure and swift.
Also, if you are planning on placing a wager online for real money and you live in the United States, you need to know that you are experiencing a legal online gambling website. Since the Department of Justice in the US frowns on sports wagering, you need to find legitimate and legally licensed website which are located offshore. And this is where the best real money sports betting Android app experience is offered, in our opinion. We have been enjoying Internet gambling and poker rooms, online casinos and virtual sportsbooks for years. We have also developed a hard-earned reputation as trustworthy online gambling consultants, because as gamblers ourselves, we know what you want. And we have found that the problem with real money gambling apps of any kind is how frequently app stores like Google Play and the Apple App Store will change their policies concerning the different types of Internet sports gambling offerings and applications which they deliver.
Apple did not always support Internet sports betting applications which offer real money wagering options. But now they do. And Android used to support real money gambling apps, but now they do not. Those two companies cover approximately 90% of all Internet access through their Android and iOS operating systems, so you should not depend on their constantly changing attitudes toward your iOS and Android sports betting app experience. But there is an even bigger reason why we feel the best opportunity for sports betting on Android devices is not found in a dedicated operating system App Store. Android upgrades its operating system all the time. We have transitioned on many devices from the Jelly Bean operating system to the KitKat OS, and Key Lime Pie is just around the corner. Do third-party developers build future-proofing apps? The answer is a resounding "no".
But imagine what a legitimately licensed Internet sportsbooks operator is thinking. He understands the operating system app stores themselves are wishy-washy in their online gambling opinions, and could change at any time. He sees this as an excellent opportunity to provide the absolute best sports betting Android app available, so you will end up as his satisfied customer. Also, with the possibility of competition from Android and Apple, he must consistently and on a daily basis ensure that the software used on his site delivers an immediate and responsive experience to your Android device. This guarantees that you are receiving the best possible user interface, the software employed is fast, safe and secure, and sports betting on Android smartphones and tablets guarantees the highest levels of customer satisfaction, when you enjoy the experience delivered by the recommended and legally licensed sportsbooks listed here.
Other Mobile Sports Betting Apps