Mobile Bitcoin Sports Betting Apps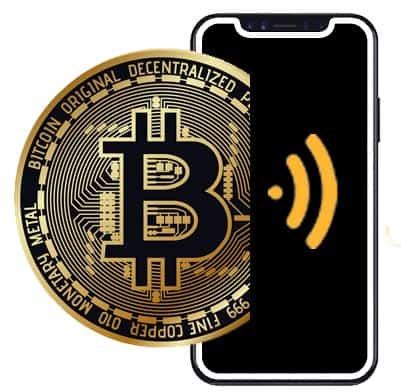 There are several reputable mobile sportsbooks accepting Bitcoin (BTC) on the Internet, but there are also lots of shady players in the space just out to make a buck. Obviously, you should only trust your digital money with the best of the best, because nobody wants to turn their crypto sportsbook into an empty crypt. A grave-robbed bankroll isn't much good to you, after all.
To that end, we've put together a series of helpful instructions on how to find the best mobile Bitcoin gambling apps to wager on your favorite players and teams from the US and abroad. Bitcoin is the best way to fund your sportsbook, and it's also the only way to get same-day payouts. To find out more, check out our BTC sports betting primer. It's off the blockchain!
Best Bitcoin Sports Betting Apps For 2023
Types Of Bitcoin Sports Betting Apps Available In 2023
Depending on the mobile device you use, you may think you'll get a different BTC sports betting experience, but that's not the case. Because the best offshore books don't actually offer native applications you can download from the App Store or Google Play, you're guaranteed to get the same presentation and platform regardless of what device you're actually using.
Instead of delivering native apps through the above retail software storefronts, the top sportsbook services have created "web app" versions of their award-winning desktop frontends. All you need is a modern web browser like Safari, Chrome, Firefox, or Opera (among others), and you can access your book's dynamic interface.
These mobile betting platforms employ dynamic, responsive design, automatically fitting their odds and lines to any size of screen you're using. Best of all, there are never any downloads or updates to worry about, as everything is browser-based.

Mobile Bitcoin Sportsbooks For iPhone
The iPhone is the most popular model of smartphone in the US, and it's also the top handset line worldwide. There are hundreds of millions of bettors who use iPhone gambling apps to wager online, and because you can do all your banking through iOS (including buying and spending Bitcoin), it's the perfect platform to use for betting on sports.
Every site is optimized for iPhone first and foremost, and no matter which model you have, your betting experience is going to be fast, smooth, and streamlined. The iPhone betting sites we recommend are the best in the business, which is what every Apple customer expects as a matter of course. And if you prefer tablets, iPad gambling apps offer the same performance as its smaller cousin when it comes to placing wagers and cashing out in BTC.

Mobile Bitcoin Sportsbooks for Android
Android users are always at loggerheads with iPhone loyalists, but if you're betting online, there's no reason to argue about the better system. In fact, thanks to these offshore books' refined design standards, you'll get the same experience on Google handsets and tablets that you will on Apple products, and both platforms have every single betting line you'll find on any site's desktop interface.
Android gambling apps have some benefits and detriments when compared to iPhone, but when it comes to betting on sports, those differences melt away. You'll get a big, gensture-friendly sportsbook in the palm of your hand either way, and many users prefer Android's multitasking acumen to switch between browser tabs. This lets you easily log in to multiple betting sites at once, making shopping lines and managing your Bitcoin portfolio a breeze.
Other Mobile Bitcoin Sportsbooks
While iPhone and Android dominate the smartphone and tablet market, there are other mobile operating systems out there that support Bitcoin and Ethereum sportsbook apps. Whether you have a Blackberry, a Kindle Fire, or any Windows Mobile or Windows 10 portable device, you can access betting lines at these top sites. All you need is a modern browser, and you're good to go.
However, just remember that deprecated devices may not have the standard security updates you need to safely transfer data and banking information, including BTC transactions. If this is the case, we absolutely recommend upgrading to a more modern device that still gets regular security patches. While reputable offshore betting sites use high encryption and security protocols, you still need to keep your device's built-in security up to date.
FAQs About Mobile Bitcoin Sports Betting Apps
You can wager on any sport using Bitcoin transactions, as offshore real money gambling apps want their customers to use BTC. This means that you have access to every line offered by your book of choice when using mobile and funding with Bitcoin, and that's not likely to ever change. Mobile is the preferred way to wager, and BTC is the preferred banking method. It's a match made in sports betting heaven!