iPhone Sports Betting Apps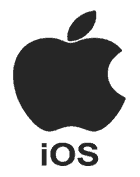 Accessing an iPhone sports betting app for some mobile sports wagering can be accomplished in a variety of ways. And actually, when the iPhone appeared in 2007, there were already multiple Internet gambling sites which were available through the smartphone's web browser. So there was not actually a need for a particular application download. That instant mobile web access is still available today. Current web technology means that smart mobile sportsbook owners have their site developers use what is called responsive technology to make sure that their Internet gambling portal appears correctly on any sized desktop or mobile display. Whether placing a bet on your favorite NFL team with the very first iPhone model (3.5 inch screen with a 3 to 2 aspect ratio), or betting the MLB money line on a newer iPhone 5C (4.0 inch display and 71 to 40 aspect ratio), responsive technology guarantees a customized user interface formatted to your particular screen.
Responsive Technology is also used on other mobile platforms, such as for Android sports betting and iPad sports betting, among others. It is the critical component which has allowed sports bettors an expanded selection of options and the freedom to not have to rely on iPhone gambling apps from iTunes, which are often not developed by trusted sports betting brands.
As mentioned above, all you need to do is access an online sportsbook through the web browser on your particular Apple iPhone. All current iOS platforms are fast and efficient, and guarantee instant access and reliability. But you can also download a sports betting iPhone app from the Apple App Store. The Apple iOS is actually one of the few major operating systems which allows the inclusion of real money gambling apps in its App Store. You simply head to the iTunes store, access the applications section, browse for an application which looks like it may be passable, and test multiple apps until you find the free or paid app you are looking for. This is a time intensive process, but is a viable way to use your Apple smartphone to uncover online sports betting opportunities.
The only problem is that simply because an application has been technically designed to allow sports betting on iPhone devices, that does not mean it is legally licensed or certified in your particular jurisdiction. For example, each of the 50 United States has an entirely different legislative profile concerning online gambling. A few states have passed Internet gambling laws, but most have not. And the vast majority of major US financial institutions will not process a credit, debit or charge card transaction used to fund an online gambling account. This is also the same in some other countries, and that is why the best iPhone sports betting app is not actually an application at all. Owners of legitimate online sportsbooks understand that roughly $12 billion is wagered globally on the NCAA Basketball March Madness tournament alone (Associated Press estimate), and they have taken steps to make placing a bet on your favorite sports team or individual as easy as possible.
When we access the Internet through our iPhone, the web browser is already up and running. What easier way is there to enjoy some sports betting on iPhone smartphones than to type in a web address in your browser window, or simply access a particular sportsbook you have saved to your bookmarks or favorites? When you access an application, regardless which Apple iOS version you are using, you have to find the application on your phone, click on it, wait for it to download, and then you can get started. Smart website owners have enlisted the responsive technology we mentioned above to allow you to go immediately to the home page of your preferred Internet sportsbook, directly from your mobile browser. These companies spend a lot of money to ensure that their website runs perfectly on your Apple iPhone, and you do not have to worry about possible compatibility issues with a third-party developer's application. The same holds true for users who are accessing Windows sports betting apps or Blackberry sportsbook apps.
Remember we discussed the possibility that your particular iPhone sports betting app may not allow you to legally gamble in your jurisdiction. To remedy this, legitimate companies which offer high levels of integrity and customer satisfaction have licensed their sportsbook operations in offshore locations outside the United States. These locales have legalized online gambling, and they license and certify the top sportsbook operations to do the same. This means whether you enjoy placing competitive wagers on NBA, NFL, NCAA or MLB action, you can now do so legally and dependably through mobile sportsbooks which have been legally licensed for Internet gambling offshore. We have listed the most dependable, safe and secure operators here for quick one-click access, and all of the legally licensed Internet sportsbooks we recommend support multiple Apple iPhone models and iOS platforms.
There are only a few steps involved to access the iPhone sports betting options featured in our guide:
Access the brand of our choice using the links provided.
Select the 'join now' option and follow the site's prompts to register for a player account. This can be done on your computer or our mobile device.
Once you have completed registration, you can access the mobile sportsbook either through their mobile tab, hot link provided, or if available, by scanning their QR code.
The registration process is fast and simple, and can be completed from either your computer or your iPhone. Because I prefer to do data entry on my computer versus my iPhone, I tend to prefer doing my account registration on my laptop and then accessing and logging into my account on my iPhone.
Top USA iPhone Sports Betting App
Bovada Sportsbook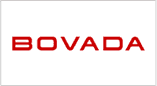 50% Bonus Up To $250
We consider Bovada Sports to be the top sports betting brand for a variety of reasons. They employ a state of the art security profile that includes the latest in data encryption, SSL coding and fraud prevention systems to keep their players' identity and sensitive data secure. They are a part of the trusted Bodog brand that has been providing quality online gambling options for quite some time. They work hard to maintain a wide selection of betting lines and wagering options available, and offer nice player incentives and bonuses. Bovada caters to USA bettors and has demonstrated a commitment to providing a safe and overall enjoyable online sports betting environment.
Real Money Mobile Sportsbook Apps
#
Gambling App
Compatibility
Bonus
USA
Rating
Review
USA Sportsbooks
1
iPhone, iPad, Android, Windows
$500

Visit Site Review
2
iPhone, iPad, Android, Windows
$1,000

Visit Site Review
3
iPhone, iPad, Android, Windows
$1,000

Visit Site Review
4
iPhone, iPad, Android, Windows
$300

Visit Site Review
6
iPhone, iPad, Android, Windows
$500

Visit Site Review
Non USA Sportsbooks
USD $ / British Pound Sterling £ / Euros €
7
iPhone, iPad, Android, Windows
See Site

Visit Site Review
iPhone Sports Betting App Selection - Apple App Store or Mobile Website?
As we talked about in the top section, you can either download an iPhone sports betting app from the Apple App Store, or you can access a "built-in" application with responsive software directly from some of the top Internet sportsbooks. In 2013, the Google-owned Android operating system became the most pervasive mobile OS on the planet. This did not set well with Apple, because its iOS had been the leading mobile operating system before Android took over. So when Big G outlawed real money gambling apps from its Google Play Android app store, the bigwigs at Apple decided to change policy and welcome third-party applications which deliver real money wagering options for inclusion in the Apple App Store. This is an obvious move to make its operating system more attractive than the Android OS, so iPhone owners can now download sports betting applications through the iTunes store.
However, if you happen to live in the United States, locating a sports betting iPhone app will be more difficult than downloading a real money Internet casino experience. That is because the US Department of Justice has a harsher opinion of sports gambling than they do of Internet casino wagering. So even though you are probably very familiar with accessing the iTunes store and browsing for applications, the picking is slim if you are looking for apps that offer sports betting on iPhone, iPad and Mac mobile products. It is our experience after years of personally gambling online and off, as well as establishing a reputation as respected online gambling industry consultants, that the best iPhone sports betting app is found at a legally licensed and certified offshore sportsbook, and we will tell you why.
First off, as we highlighted in the top section above, a website owner who has spent a lot of time and money designing an Internet sportsbook has a lot riding on your experience. The same is not true for a third-party application developer looking for inclusion in the Apple App Store. That developer can simply move on and create different applications if the sports betting app you download is clunky or unsuccessful. But when the creator and owner of a reputable Internet sportsbook puts in the extra effort of obtaining legal licensing offshore, and realizes he has competitors also trying to attract you as a customer, he is dedicated to your satisfaction. He must provide the best user interface, speedy and reliable software, excellent welcome bonuses and other player rewards, and competitive lines to ensure that you choose his virtual sports betting option over another.
To accomplish this, a legitimate Internet sportsbook owner will offer online sports betting with iPhone app compatibility already built into his website. This responsive technology responds to the size, resolution and aspect ratio of your particular iPhone, iPad or Mac display, instantly providing the best possible user interface for your device. This means that the mobile web version of that sportsbook will offer NFL, NBA, MLB and NCAA sports betting, competitive lines, sides, totals, futures and prop bets, and your experience on your iPhone will not only reflect speed and reliability, but also safety and security. That safety and trustworthiness includes the latest in data encryption technology, protecting your deposits, withdrawals and personal information. These are all steps that a web sportsbook must undertake to ensure that you choose it over a competitor, and these are qualities that we demand from any sports betting iPhone app or Internet sportsbook we recommend.
We have found that the top online sportsbooks which provide sports betting on iPhone smartphones have all obtained online gambling licensing in countries where it has been legalized. These operations are legitimately certified, and support US as well as international players. Wagering on popular international sports like darts, rugby, cricket and horse racing is offered, as are the major sports leagues we mentioned above. You can certainly attempt to locate a dependable iPhone sports betting app in the Apple App Store. But when you access the responsive mobile web version of a reputable Internet sportsbook, sports betting on your iPhone is guaranteed to offer competitive lines, generous bonuses and player rewards, as well as safety, security and speedy bet placement.
Additional Platforms Supporting Mobile Sports Betting Apps:
BlackBerry Sports Betting Apps