iPad Poker Apps That Offers Betting With Real Money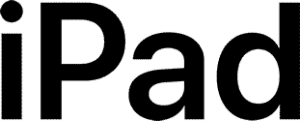 IPad poker apps have been around for some time for free money play. However, the Cupertino-based Apple, home to the iPad and iPhone, in the past has not allowed developers to create applications for inclusion in the Apple App Store if they offered real money gambling options. You could still, and can still today, download applications from legitimate offshore poker rooms which supported Apple tablet access as an option. However, there are some iPad owners are already familiar and comfortable with the download process delivered through the Apple App Store, so they may prefer to download real money gambling applications there. You will also find similar iPhone gambling apps both in the App Store as well as located at reliable online poker sites.
The good news is that back in 2012 Apple decided to allow developers to submit real money poker apps for iPad tablet owners, and they began listing these in their App Store. As opposed to some other operating systems, Apple is very strict about what they will and will not list in their proprietary application store. This is good news if you own a tablet PC, smartphone or mobile PC made by Apple. This means that you can generally expect speed, reliability and security from any poker or other gambling application you download if Apple has included in its App Store. However, it is not our first choice for accessing iPad poker applications or any of the available mobile gambling apps or websites and we'll tell you why.
As another reliable option, you can also download an online poker iPad app another couple of ways. Let us assume that you have studied our recommendations for online poker rooms that support Apple tablet PC access. When you click on the links we provide to the legitimately licensed and legal poker rooms listed on our website, you will be taken to that poker room's home page. You can register for an account and being game play directly from the browser on your iPad. This is the best option right now to utilize as most online poker brands are still in the process of developing the mobile optimized versions of their poker rooms. The poker platform is a bit more complex than some of the other gambling venues, and is hence a little bit behind the iPad casino apps and other iPad online gambling apps when it comes to launching a mobile optimized option. While we are confident that this will rapidly change, for now accessing the poker sites via your browser is the best alternative.
Once these successful poker brands have fully developed their mobile poker applications, we will provide you with one click access from this page. At that time, somewhere on the home page you will see a link to "Mobile" or some other designation for access on your iPad. You may see a QR code offering a download, or the website may simply say "downloaded to mobile."
Clicking on this link will do one of two things. You will either be prompted to download software to your iPad, or the mobile friendly version of the Internet poker room will immediately appear on your iPad display. This is what is known as responsive technology, and this incredible software actually responds to the size of display you are using. Whether you have an iPad 4 with a 9.7 inch Retina display, an iPad Air tablet PC or some newer model, the online poker room user interface is reformatted to perfectly fit the mobile Apple PC, iPad or smartphone that you are using.
If you are prompted to make a software download, the iPad poker app will simply require a download process which you are probably familiar with. Follow the screen prompts, and you will want to be operating at least Apple iOS version 4.0 or higher to ensure proper operation. We have reviewed and recommended certain Internet poker rooms which are legitimately and legally licensed, and offer real money poker apps for iPad owners. Simply follow the links provided, and in short order you will be enjoying a safe and secure, fast and reliable online poker experience customized for your iPad.
How To Play Poker On Your iPad
The best way at this time to play poker on your iPad is to visit one of the trusted poker brands featured below and to access their gambling options using your iPad's browser. By choosing this option, you are ensuring that you are only accessing the safest and most reliable poker gambling options, created by the industry leading technologies and businesses that have made the online poker community what it is today. You will have access to much more advanced game play performance, features, and options when going with an online poker site vs a poker app, as well as access to an active tournament schedule. These are usually elements not provided in mobile applications found in an App Store menu. Opting for an entirely secure and high end experience eliminates the risks associated with trying out unknown brands or third party entities involved in application development for the iTunes App Store.
While Apple carefully vets the app developers placing products in their store as much as possible, it is not reasonable to expect them to effectively keep out all imperfect poker applications. Relying on established online poker sites is one way to ensure you access the best possible poker gambling performance and options in a secure and reliable environment.
While the poker apps in the iTunes app store may not be our first choice, it is the first choice of some players, hence we have provided a listing of available poker apps at the bottom of this page. They do present a strong alternative for players who are determined to stick with the trusted and tried iPad apps method of accessing their favorite entertainment options, such as poker. With over one million apps presently available in the iTunes App Store, we have saved you the trouble of searching for these options through all that inventory and have provided you with one click access. Just scroll to the bottom of this page to find that information.
Featured iPad Poker App
Ignition Poker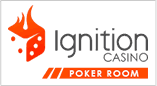 100% Bonus Up To $1,000
Igntion Poker is one of the newest and most trusted and reputable poker brands on the web, and caters to both USA and International players. They launched their online poker site 2016 after buying out Bovada poker, and have since then become known for their secure, reliable and overall high quality gambling environment. New mobile players will be eligible for their 100% bonus up to $1,000 on your first deposit. You can play on their poker site with your iPad using your browser as their mobile poker application is a browser based mobile optimized platform. Texas Hold 'em games are availble as cash games with both Fixed Limit and No Limit game as well as Sit & Go games with No Limit Hold 'em. You must first access their site via the links provided and register for a player account. Once you complete registration, you can access their mobile poker site and login to your account.
Next you will find information on our other featured iPad poker sites that offer a secure and reputable online poker gaming experience directly to your iPad. We have vetted each of these brands and can vouch for their legitimacy within the industry concerning licensing, compliance certifications, and the level of their security profile. We also recommend them on the basis of their performance and reliability when it comes to their software solution, features and options.
#
Site Name
Compatibility
Bonus
USA
Rating
Review
USA Poker Sites
1
iPhone, iPad, Android, Windows
$500

Visit Site Review
2
iPhone, iPad, Android, Windows
$1,000



Visit Site Review
Non USA Poker Sites
USD $ / British Pound Sterling £ / Euros €
1
iPhone, iPad, Android, Windows

Visit Site Review
Choosing iPad Poker Apps - Which iPad Real Money Gambling Apps Are the Best?
Since the iPad was launched in 2010, more than 100 million units have been sold (as of 2013). This means there are plenty of iPad poker apps available for you to choose from. Free play applications almost instantly arrived in the Apple App Store, but our website is dedicated to real money gambling apps, so we will focus our attention there. With today's advancements in technology, and access to third-party poker apps, Apple App Store applications, poker room specific QR codes, downloads and responsive mobile web versions, which is the smartest way to go to enjoy a secure, reliable and enjoyable real money poker experience on your iPad?
Let us address the Apple App Store option first. As mentioned above, Apple now allows all third-party developers to list real money gambling iPad poker apps in their official App Store. If you have owned an Apple iPad or iPhone for any significant period of time, you have probably downloaded applications here. And the process is the same for real money poker applications as for any other download. You hit the iTunes store, click on "Apps", find your desired application and begin the download process. Many of these poker applications are fee-based, and some are free, but all are third-party apps with generally no affiliation to a proven Internet poker room, which can be a factor if you are looking for a truly authentic poker experience.
However, when you first head to a legitimate and dependable online poker room like the ones we recommend, the experience can be a little different. Regardless what iOS operating system or Apple iPad tablet PC model you are using, you can simply click on one of the links provided on this page, and you will be taken to a website which has passed our extensive review process. This ensures your safety and security. You then will be presented with a tab, button or QR code which says "Mobile" or something to that effect. When you click on that mobile link, one of two things is going to happen.
On your iPad display you can visit these sites from your browser. Once they have completed the development of their mobile poker interface, you will then be able to see either a prompt for you to download an online poker iPad app, or your screen will instantly show the mobile web version of that particular poker room. More and more real money Internet poker providers are using the built-in responsive technology that instantly recognizes whether you are accessing the website on an Apple iPad, a smartphone or a desktop PC. This is what we expect will emerge from the high quality brands we recommend. Their standard desktop PC user interface is then immediately customized to perfectly fit your iPad display. This happens as quickly as you click for the mobile poker experience, and you will not be prompted to make any download.
When prompted for a download, simply follow the on-screen instructions. In our years of experience as real money online gamblers and industry consultants, we have come to the conclusion that the best poker app for iPad owners is one downloaded or accessed directly from an Internet poker room, as opposed to one obtained from the Apple App Store. Apple may at any time change their stance on allowing real money gambling poker applications, instantly affecting your ability to use App Store based applications for online poker. And when you download directly from one of the more reputable and legitimate online poker providers we recommend, the software is guaranteed to work perfectly with your particular iPad, and you enjoy a reliable, safe and secure Internet poker experience.
Other Platforms Supporting Mobile Poker: